Yahoo announced they have acquired The Factual, an AI-driven news rating company. The Factual utilizes artificial intelligence to rate articles based on their credibility. According to the company's home page, their goal is to highlight expertise, be transparent, and minimize political biases while ignoring stories that consider popularity metrics like hearts, retweets and likes. To date, the company says they have analyzed more than 10 million news stories written by 50,000 journalists from 2,000 news sources. Financial details of the acquisition were not disclosed.
"I'm particularly excited because of Yahoo's management team's commitment to provide its consumers with trusted information and the opportunity to be more informed about the content they consume. Yahoo's brand is well positioned to deliver on this value and make the news more useful for everyone. This is a chance to see how The Factual's technology, when applied to millions of users, can materially increase trust in the news. That was always the mission and this acquisition by Yahoo is the fastest path to accomplishing the mission," Arjun of The Factual shared in a blog post.
The acquisition allows for The Factual's algorithm to benefit nearly 900 million consumers worldwide, Yahoo said in their September 6 press release. Yahoo will utilize the AI-based algorithm by having it rate articles with a media bias and a credibility score, which will allow for readers to have more insight on the information they are reading.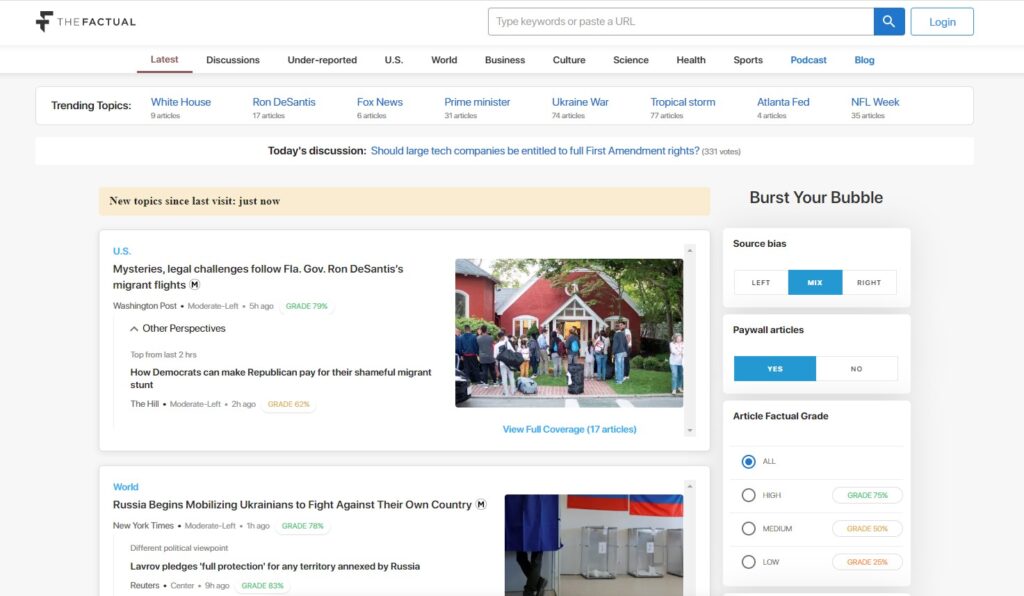 How it works
Each article will receive a credibility and trust score from 1% to 100% based on four metrics:
Site Quality: This will factor in how old a website is, as well as a history of articles that are well-sourced and informative. If a website has a history of articles with higher scores, it will allow for more high scores in the future.
Author Expertise: This looks at the topical expertise of the reporter writing an article. Have they written on the topic previously? How did previous articles score?
Quality and Diversity of Sources: The Factual's algorithm factors in how many original sources (primary and secondary) are indicated in the initial article, as well as direct, meaningful quotes that are at least five words, as well as how reputable sources are. Are the sources politically diverse?
Article tone: The Factual considers how neutral the "tone of voice" is in an article. This will factor in the tone of the author, whether it is neutral, or opinionated. The company's natural language processing engine looks at the emotional content of words compared to the overall length of the article. Is the author trying to convey information or elicit a certain response?
The goal is to help bring these labels to a more international scale, and allow the algorithm to be used on the articles Yahoo News distributes across 15 languages and thousands of news partners, Axios reported. Currently, The Factual will operate independently, and will eventually be integrated into Yahoo and Yahoo News.
"I'm thrilled to have The Factual join Yahoo in a time when access to trusted information is more critical than ever," said Matt Sanchez, President & GM of Yahoo Home Ecosystem, in a news release. "The combination of Yahoo's journalism and our publishing partners' content with The Factual's news rating algorithm will bring a new level of transparency to Yahoo users, enabling them to make informed decisions on their news sources."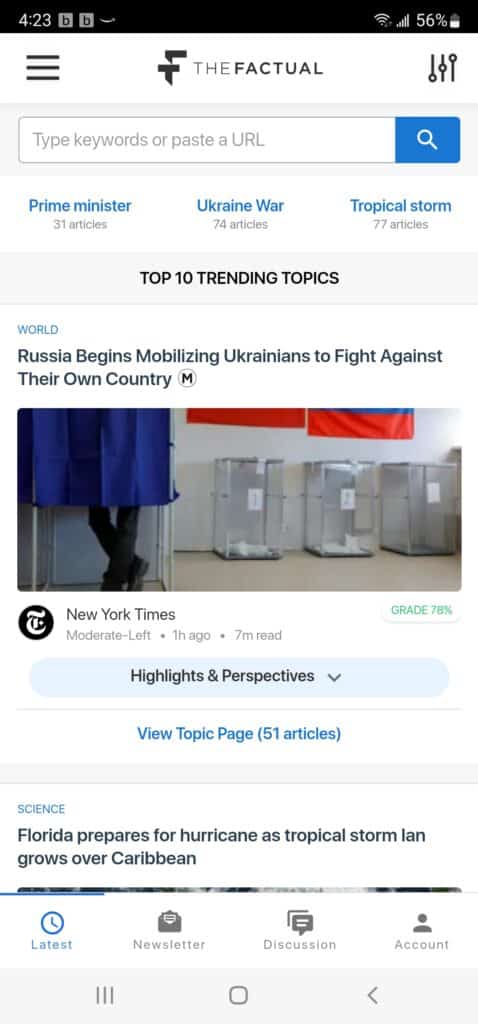 Freemium model
The Factual utilizes a freemium model. Interested news consumers can sign up for a two-week free trial. After that, they can subscribe for $5 a month or $25 a year for an ad-free experience, or they can move to the company's free plan. They offer five products to help readers get the most factual news:
A daily newsletter
A website
Apps for iOS and Android
A Chrome extension
Insider Take
This is an interesting concept. As The Factual points out in their "how it works" video. This idea has been tried before and it has not been successful. The Factual seems to have the right idea, to help news sources (re)develop credibility among readers and to hopefully instill trust in the news again. It isn't clear how successful The Factual has been to date, but if Yahoo is taking a chance on it, they must have plans for future growth and wider usage. We'll be curious to see how this pans out.