Gannett started the month with a major announcement. The company will undergo a major corporate restructuring that will create two distinct business units: Gannett Media and Digital Marketing Solutions. The company said the reorganization is strategic, aligning Gannett's subject major expertise and resources with potential growth opportunities.
"This reorganization ensures our consumer and B2B businesses are strategically optimized for our next stage of growth with incredibly experienced leadership at the helm while championing our culture of inclusion and driving our long-term goals for sustainable revenue and cash flow growth," said Michael Reed, Gannett Chairman and CEO, in a June 1, 2022 news release. "Improving the efficiency of our operations will enable the acceleration of Gannett's digital future as a data and technology subscription-led business."
Gannett Media
With more than 25 years of industry experience at Gannett, Maribel Perez Wadsworth will serve as president of Gannett Media to continue the company's march toward digital growth. Before this role, Wadsworth served as Gannett's first chief strategy and information officer.
The new Gannett Media division will prioritize content, news, business-to-business and subscribers, including a focus on the subscriber journey, customer satisfaction and reaching new audiences. Gannett hopes to achieve this by optimizing the legacy side of the business and shifting the business model to be digital-first.
"It is both a great privilege and responsibility to lead Gannett Media as we build a strong future," said Wadsworth. "My focus is on strengthening our journalism – this is our mission, and dramatically diversifying our content portfolio for growth – this is our promise as a vibrant, next-generation media company."
Digital Marketing Solutions
With a mix of technical, business and design experience, Kris Barton will serve as the president of Digital Marketing solutions. To create a unique marketing platform to serve a variety of business needs, Barton and his team want to support the company's existing customer base while attracting and retaining new customers with do-it-yourself SaaS tools. Since 2017, Barton served as Gannett's chief product officer where he led product development for Gannett's consumer and marketing products.
"It is a great privilege to serve as President of the Digital Marketing Solutions business and work with best-in-class category experts helping drive the future of Gannett, but more importantly, to provide digital solutions for thousands of local businesses across the country," said Barton.
"Local businesses are core to the character and economies of our communities around the world, now more than ever. As consumers continue to demand more, we'll ensure we continue to offer touchpoints and solutions that help propel their businesses and fuel their growth powered by our innovation, data and technology," Barton added.
The continued evolution of Gannett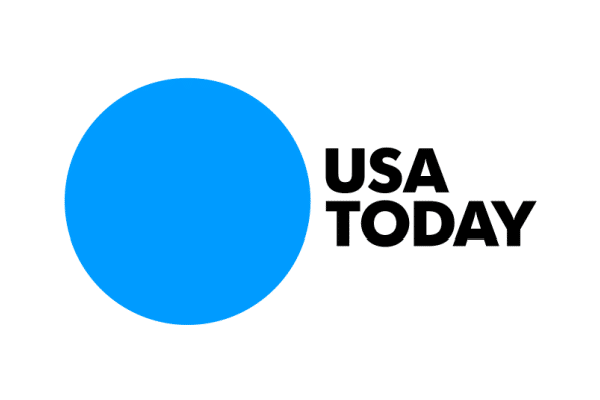 Gannett merged with New Media Investment Group in November 2019, becoming Gannett, Inc. The combined company has been gradually making strategic changes, including laying off staff, outsourcing some functions overseas, and launching subscription products for its flagship property, USA Today. Gannett owns hundreds of local media outlets in 46 states. The company also owns Newsquest, which operates 120 local media brands in the United Kingdom. In addition to its news outlets, the company owns ReachLocal, UpCurve and WordStream. Another step in the company's evolution was setting a goal of 10 million digital-only subscribers within five years. Reed set the goal in January 2021.
In March 2022, the company launched an initiative they call Digital Saturday in 136 markets, giving subscribers access to the full portfolio of digital editions across the USA TODAY network. Gannett deems this project a success with an increase in digital usage by 55% with an average of 351,000 Saturday digital users. This major corporate restructuring is the latest step in the company's evolution.
First-quarter 2022 financials
For the first quarter of 2022, Gannett reported total revenue of $748.1 million, a 3.7% decrease year-over-year, and a net loss attributable to Gannett of $3.0 million. During the quarter, digital-only paid subscribers increased 44% year-over-year. At the end of the quarter, the company had more than 1.75 million digital-only paid subscribers. The company did not mention this major corporate restructuring in the quarterly report.
Despite the revenue losses, Reed painted a positive picture in the company's May 5 news release.
"The first-quarter performance was slightly ahead of our expectations, and we believe we have positioned ourselves to carry this momentum throughout 2022. We have created solid building blocks for future growth at Gannett and, as such, we are reiterating our full-year guidance for 2022. We continue to experience strong growth in digital-only circulation with five consecutive quarters of at least 40% subscriber growth and surpassing 1.75 million digital-only paid subscribers," Reed said.
"The success in these key operating pillars has allowed the company to continue its digital transformation journey with digital-only revenues accounting for more than one-third of total revenues and growth of 9% year-over-year. As we continue to evolve the business, we believe we are well-positioned to generate significant free cash flow, further improve the balance sheet through debt paydown, and invest in growth opportunities. We remain optimistic for Gannett, not only in the short term, but also for anticipated long-term shareholder value creation," added Reed.
Insider Take
Though this major corporate restructuring is not a surprise, the timing is. We expected it a bit sooner. New Media Investment Group has a reputation for buying legacy media companies like Gannett and immediately making changes to cut costs and focus on profitability. Though there have not been major changes prior to this, Gannett has been making incremental changes along the way, including cutting expenses and creating revenue opportunities through subscription products for USA Today. Long term, Gannett can't continue to sustain revenue losses, regardless of how small. This reorganization has likely been in the works for some time, but with its stock almost at its 52-week low, we are likely to see even more changes, including staff cuts, increased marketing expenses, and evolving print and digital subscription products.