Despite an uncertain economy, holiday shoppers in the U.S. didn't waste any time or spare any expense on Black Friday. Americans spent $9.12 billion online on Black Friday, November 25, this year, an increase of 2.3% over 2021, according to a report byAdobe Analytics. That figure is higher than Adobe's sales estimate of $8.9 billion. Sales on Saturday, November 26 dropped to $4.6 billion and $4.96 billion on Sunday, November 27. The company estimates total revenue for the holiday season at $209.7 billion with sales on Cyber Monday expected to hit $11.2 billion.
"Some shoppers are returning to physical stores for Black Friday, after two years where pandemic-related anxieties kept many people at home. E-commerce demand has remained strong regardless, and Black Friday is set to surpass $9 billion in online sales for the first time, as consumers come to value the ease and convenience of shopping from home," said Vivek Pandya, lead analyst for Adobe Digital Insight.
Adobe estimates e-commerce sales by looking at transactions at 85 of the top 100 internet retailers in the U.S., reports Diginomica. Adobe's sales forecast for the holiday season, compared to the last two years, shows that sales will be slightly higher in 2022 ($210 billion, rounded) than 2021 ($205 billion). In 2020, sales revenue was $188 billion, a 32% increase over 2019.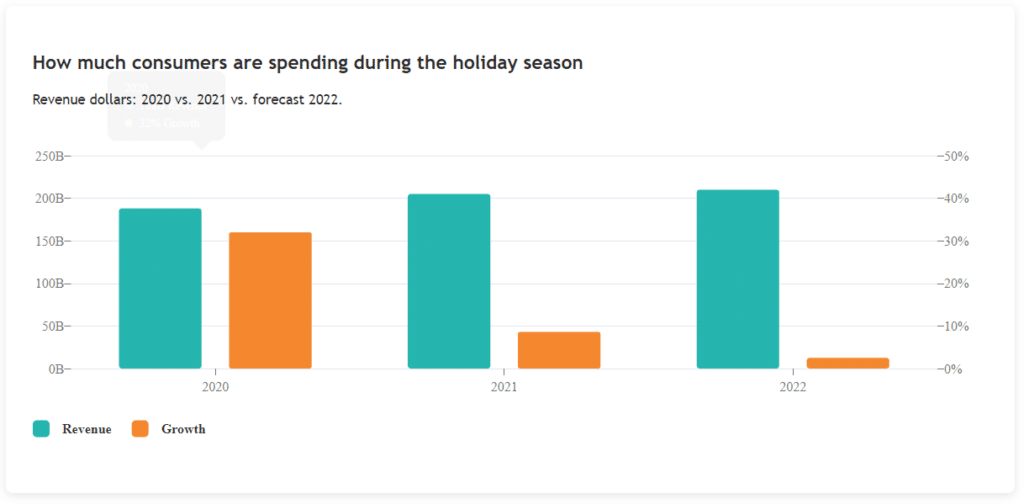 Fun facts about holiday sales
Adobe shared some fun facts about sales to date in their trends report:
From October 1 through November 27, 2022, mobile devices accounted for 44.64% of total sales. Desktop and other devices represented 55.36%.
On Veteran's Day, November 11, top sales were attributed to Airpods, Squishmallows, Air Fryers, FIFA 23 and L.O.L. Surprise Dolls.
On Thanksgiving, November 24, top selling products were Nintendo Switch, Roblox, God of War Ragnarök, Paw Patrol and Instapots.
On Black Friday, November 25, top sellers included Xbox Series X, Bluey, Call of Duty: Modern Warware II, Drones and Macbooks.
Buy Now, Pay Later spikes 78% over prior week
With rising prices and economic uncertainty, Buy Now, Pay Later (BNPL) financing through firms like
Klarna, Affirm and Afterpay is gaining in popularity. In fact, according to Adobe's data, BNPL payments increased 78% compared to the week beginning November 19. BNPL revenue is up 81% for the same period, reports CNBC.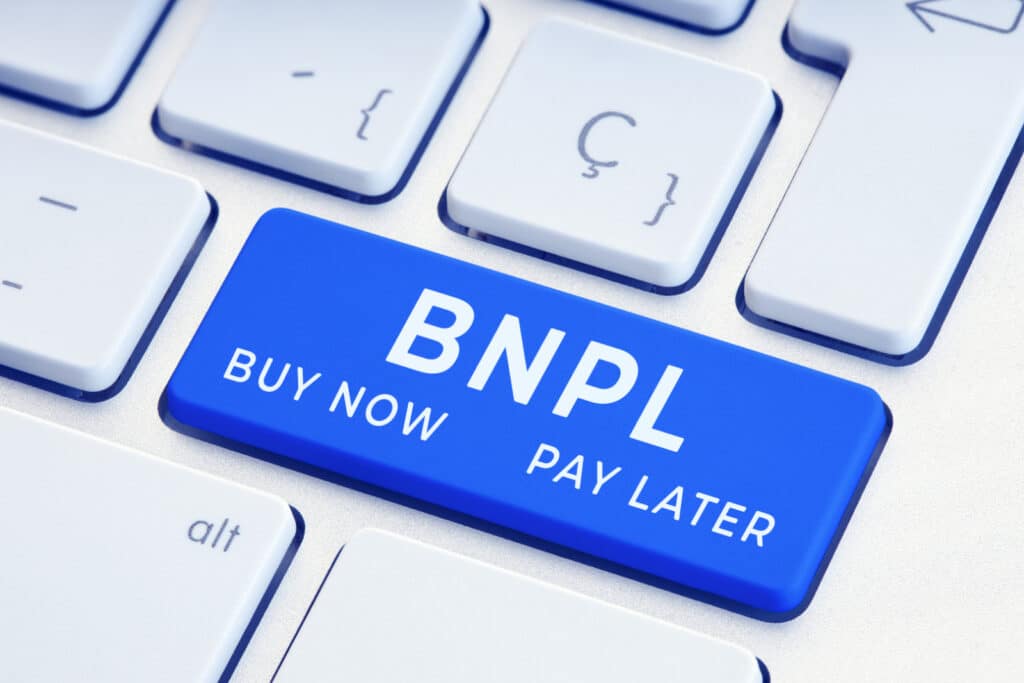 Amazon lowest priced online retailer in the U.S.
According to a report by Profitero, a global e-commerce analytics company, Amazon had the lowest online prices among retailers for the sixth consecutive year. Their report shows that, on average, Amazon's prices were 13% lower than their competitors. Last year, Amazon's prices were an average of 14% lower.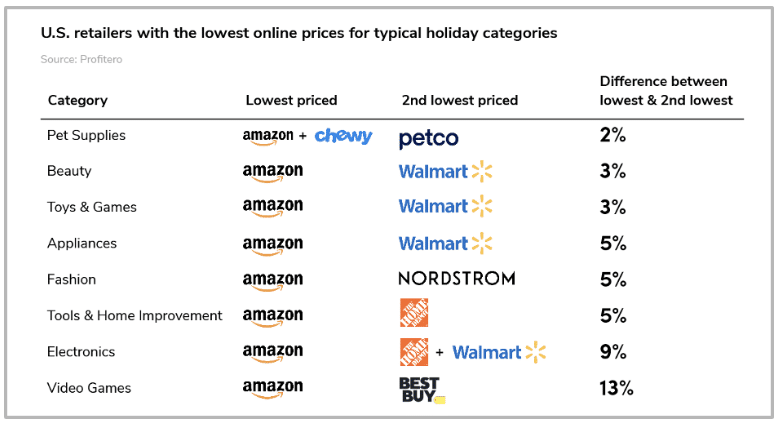 "Consumers are starting to count every penny and this puts Amazon in a very good position to capitalize as the low-price leader in the market," said Mike Black, CMO of Profitero, in a November 16 summary of the report. "That said, we know retailers are feeling the pressure to have a strong Q4 and will continue to discount very aggressively to prevent losing shoppers to Amazon. The more intense the competition, the more the consumer wins."
Insider Take
With an uncertain economy, it is somewhat surprising that online retail sales continue to grow, even over last year's sales. What is not as surprising, however, is that BNPL is becoming a preferred form of payment by many consumers. If they make their payments – usually spaced out every two weeks – on time, they pay no fees or interest. This may be more palatable to some shoppers than using credit cards which charge interest if not paid off within the current billing cycle. We are curious to see where the Cyber Monday sales fall, and where they'll fall compared to Adobe's estimate of $11.2 billion.