Less than a week after Montana banned TikTok statewide, TikTok's parent company ByteDance filed a lawsuit in the US District Court for the District of Montana to "prevent the state of Montana from unlawfully banning TikTok." The ban goes into effect January 1, 2024, and violators of the law could be required to pay a $10,000 penalty each time someone accesses TikTok, is given access to TikTok, or is given the ability to download TikTok.
ByteDance said that the hundreds of thousands of users in Montana use the short-form video-sharing platform to communicate with each other and create and share content. According to the lawsuit, ByteDance alleges the TikTok ban:
Violates their First Amendment rights
Preempts federal law. ByteDance said the federal government handles foreign affairs and national security, not states.
Violates the Commerce Clause in the US Constitution which limits the authority of states to pass legislation that "unduly burdens interstate and foreign commerce."
Singles out TikTok, rather than attempting to regulate social media platforms as a whole
"The State has enacted these extraordinary and unprecedented measures based on nothing more than unfounded speculation. Specifically, the State claims that the government of the People's Republic of China ("China") could access data about TikTok users, and that TikTok exposes minors to harmful online content," ByteDance said in the complaint.
According to ByteDance, Montana does not have facts to support their allegations. Furthermore, ByteDance said it hasn't and won't share US user data with the Chinese government. They also said they have implemented safeguards to protect the privacy and security of TikTok users. TikTok stores US user data in the US, and they have implemented safeguards to protect that data. ByteDance has asked for a declaratory judgment and order that will invalidate the TikTok ban and prevent the State of Montana from implementing it.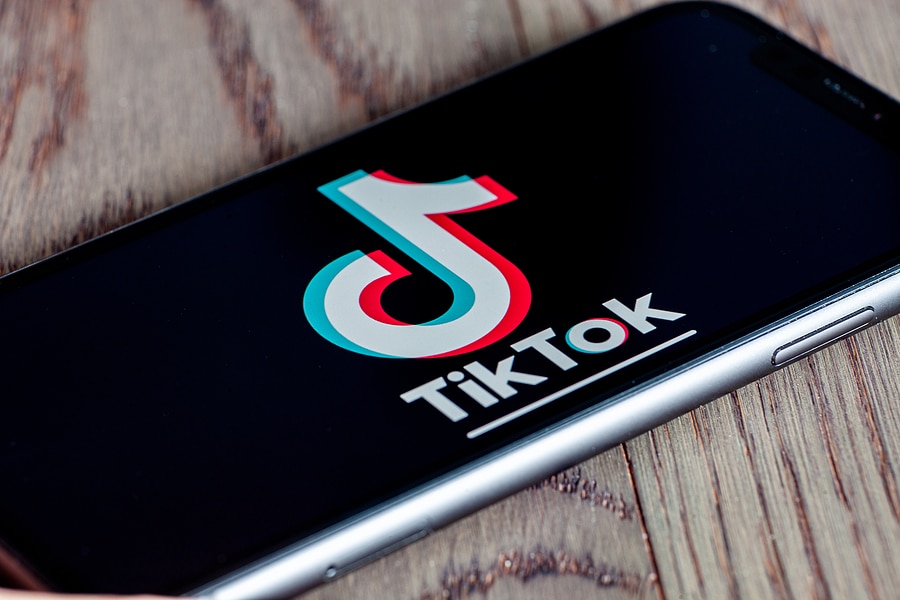 Copyright © 2023 Authority Media Network, LLC. All rights reserved. Reproduction without permission is prohibited.
Users in Montana sue
The same day the legislation was signed into law by Governor Greg Gianforte, five TikTok users from Missoula, Bozeman and Custer sued the State of Montana for the TikTok ban, alleging their First Amendment rights had been violated. That lawsuit said the State did not have the authority to enact a blanket ban or to address foreign policy or national security issues. The complaint also states the new law violates the First Amendment and deprives "Montanans of access to a forum that for many is a 'principal source[] for knowing current events" and "otherwise exploring the vast realms of human thought and knowledge."
ByteDance goes onto explain all of the positives TikTok brings to its users, creating a community, reducing isolation, sharing of ideas and faith, promoting small business and allowing creators to monetize their TikTok videos. TikTok gave the example of Shauna White Bear who uses TikTok as a marketing tool for her business White Bear Moccasins. She has more than 70,000 followers, and she uses TikTok to communicate with customers.
In addition, TikTok said it has implemented many safeguards for user data, and it only collects the data it needs. It does not require users' real names, employment or relationship status, or approximate GPS coordinates.
"With respect to the limited data that TikTok does collect from US users, Plaintiff devotes significant resources to keeping that data secure," the complaint said. "The centerpiece of Plaintiff's data security efforts is an unprecedented initiative dedicated to safeguarding US user data and addressing national security concerns expressed by the US government. To date, over $1.5 billion has been spent on Plaintiff's initiative."
Insider Take
ByteDance's 62-page complaint contains serious allegations against the State of Montana, highlighting the many ways in which the ban violates their rights and the rights of their users. Given the high-profile nature of the legislation, and the fact that Montana is the first to enact a full-on ban, ByteDance and TikTok have to fight back. If Montana is allowed to implement the law on January 1, 2024, there will be significant consequences, and TikTok does want to slide down that slippery slope.
Copyright © 2023 Authority Media Network, LLC. All rights reserved. Reproduction without permission is prohibited.