After receiving backlash from users, including Kylie Jenner and Kim Kardashian, Instagram has agreed to roll back changes the platform made recently that provide a more TikTok-like experience. The changes included full-screen videos, recommended Reels from people users don't follow, and a lot of sponsored ads. Users are not happy, and they expressed their displeasure on social media in a "Make Instagram Instagram Again" campaign.
"Based on our findings and community feedback, we're pausing the full-screen test on Instagram so we can explore other options, and we're temporarily decreasing the number of recommendations you see in your feed so we can improve the quality of your experience," a spokesperson for Meta, Instagram's parent company, said in a statement.
"We recognize that changes to the app can be an adjustment, and while we believe that Instagram needs to evolve as the world changes, we want to take the time to make sure we get this right," the statement added.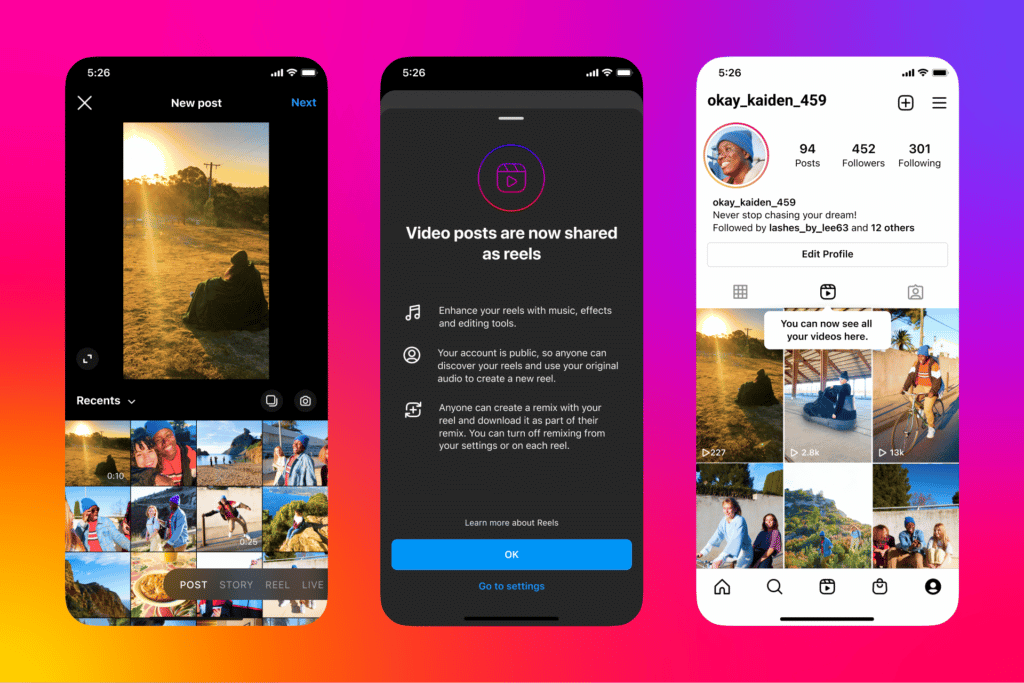 Head of Instagram responds
Head of Instagram Adam Mosseri created a video to address some of the concerns. He assured users that features like the full-screen video is a test.
"I want to be clear. We're going to continue to support photos – it's part of our heritage. I love photos. I know a lot of you out there love photos too," Mosseri said. "That said, I need to be honest. I do believe that more and more of Instagram is going to become video over time. We see this even if we change nothing."
He noted that people are watching more videos and like more videos on Instagram, thus the shift.
"We're going to have to lean into that shift while continuing to support photos," added Mosseri.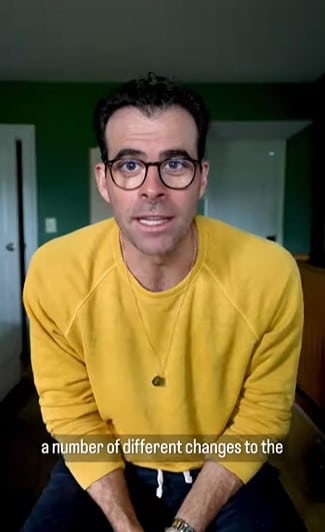 AI-powered recommendations
Mosseri also explained how recommendations work, because they are showing up in everyone's feed. He said the recommendations are ways for people to discover content they may not have been exposed to before or even know existed. Instagram users can opt out of specific recommendations or they can snooze recommendations for up to 30 days at a time. The goal with the recommendations is discovery, and Instagram is hoping to improve its recommendation engine by getting user feedback.
In a July 27 earnings call, Meta CEO Mark Zuckerberg said these recommendations aren't going away. In fact, the company will more than double the amount of AI recommended accounts people see on Instagram and Facebook by the end of 2023. On Facebook, recommendations represent about 15% of content. The percentage is higher on Instagram.
"Social content from people you know is going to remain an important part of the experience and some of our most differentiated content. But increasingly, we'll also be able to supplement that with other interesting content from across our networks. Reels is one part of this trend that focuses on the growth of short-form video as a content format," Zuckerberg said.
For many users, the changes are unwelcome, but for others, the changes mess with their livelihood – creators, in particular. Originally designed as an app for photos, Instagram is trying on videos for size to compete with rival TikTok. For artists, photographers and others who have relied on Instagram for photo sharing, this can be a challenging trend, especially when they are not able to get their content in front of their intended audience.
In an interview with Platformer, Mosseri explained the experiment.
"I'm glad we took a risk — if we're not failing every once in a while, we're not thinking big enough or bold enough," said Mosseri. "But we definitely need to take a big step back and regroup. [When] we've learned a lot, then we come back with some sort of new idea or iteration. So we're going to work through that."
Insider Take
Kudos to Instagram for listening to their users and agreeing to roll back unwanted changes. Perhaps a smaller test or some preemptive messaging could have prevented this disaster. This example shows the incredible power the social media community and influencers like the Kardashians have. They are not likely to leave the platform as Instagram changes and evolves, but they are not afraid to speak up and tell Instagram they don't want to become TikTok. TikTok, the leader in short-form video, has a place and a purpose, and Instagram isn't it.