In recent years, an increasing number of consumers have called their banks for disputes and fraud. There has also been a surge in consumers contacting their banks for subscription-related issues, including subscription cancellations. Why? Consumers want a one-stop-shop to manage their finances, including their subscriptions. The surge of action-enabled financial management means that subscribers now want to cancel their subscriptions and memberships indirectly through their banks, rather than directly through the subscription providers (e.g., Netflix, FabFitFun, Spotify, etc.).
A surge in payment blocks and indirect cancellations
As households tighten their belts to survive an uncertain economy, subscription companies need to be prepared for this increase in payment blocks and cancellations. It isn't all doom and gloom though. There is good news – subscription companies don't have to be blindsided by lost revenue. They can explore banks as an untapped engagement channel.
Erica Katsambis, vice president at Minna Technologies, has a deep understanding of consumer banking behaviors, why this trusted channel may have more touchpoints with clients than they realize, and how subscription companies can leverage banks as a 'new' channel to defend, retain, and upsell their subscribers – all in a channel they may not even be considering.
Katsambis shares her perspective on the rise of new subscription personas. Shaped by a new generation of buyers, adoption of post-COVID digital behavior, and a bleak economic landscape, customers are demanding more from subscription management. Katsambis offers ideas on how to engage and retain subscribers while recovering and growing recurring revenue.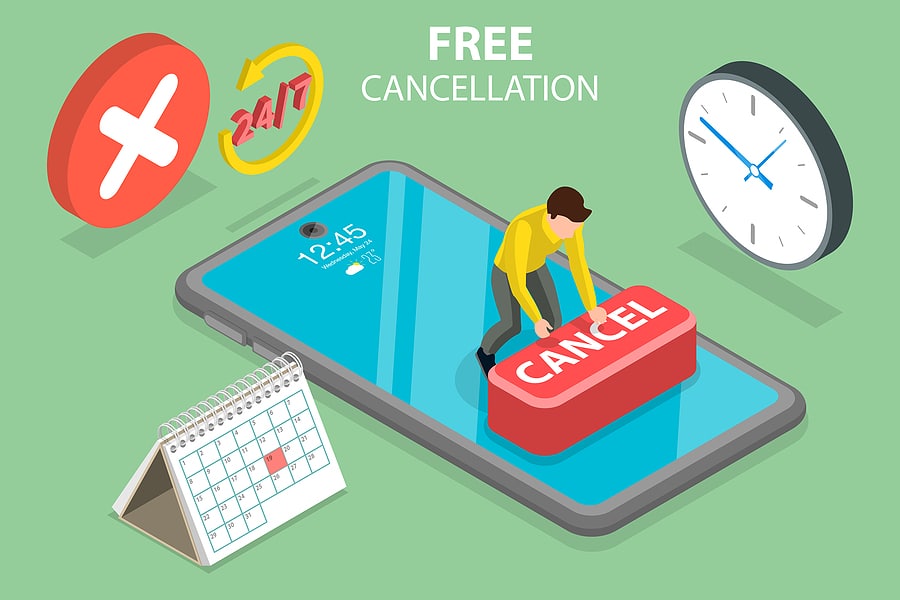 Banking as an untapped sales channel
Subscription companies can use banking as an untapped sales channel, Katsambis says. The pandemic has created a new generation of digital users and digital consumers across all channels, including banking, who want self-service options. In fact, she says, banking apps have been widely adopted by 99% of Gen Z for daily banking, 98% of Millennials, and 93% of the UK population uses banking apps. As a result, banking apps have a new, centralized purpose – being an aggregator – a super app where consumers can do everything in one place. People are looking to their banks to help them manage expenses, including their subscriptions, whether they have five or 15.
Digital banking trends
Not only are consumers banking digitally, they are behaving differently, too. In fact, Minna's research shows that consumers want more control over their subscriptions through banking apps:
91% want to see an overview of subscription spending.
81% would consider accepting an offer at the point of subscription cancellation.
80% would rather change their subscription plan than cancel.
76% would rather pause their subscription than cancel it.
The rising cost of living
From a macroeconomic perspective, consumers are trying to minimize their financial risk and cut spending. In the UK, for example, consumers are struggling with the cost of living and have increased their credit card borrowing at the fastest rate since 2005. They have seen an 80% increase in energy bills from last October, and inflation has hit a 40-year high. As the cost of living soars, consumers are canceling subscriptions, say Independent and BBC.
One benefit to the subscription model can also be a disadvantage – subscriptions help consumers to flexibly manage their monthly spending. Subscriptions give consumers greater control. At the same time, consumers can cut costs by canceling subscriptions they don't deem essential. Gen-Z and millennials display this behavior often: they regularly cancel and resubscribe.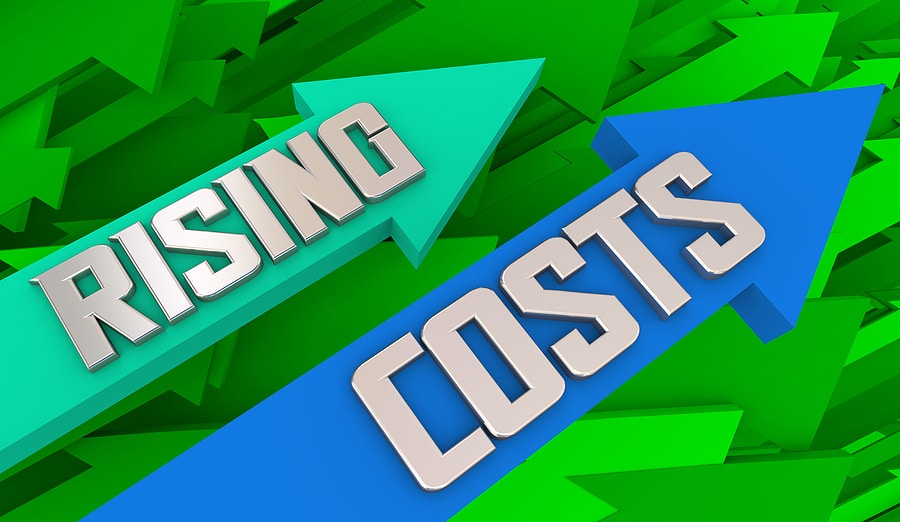 Subscription cancellation trends
Minna reports that approximately 20% of consumers cancel their subscriptions through their banks. This is typically the unserved segment of subscribers that have disengaged from the subscription brand. These consumers may be lost, confused, or angry with the brand. These subscribers are the most expensive to acquire and retain, and they are usually the least digitally savvy.
For LBG, representing 25% of the UK market, subscription cancellation volume was 1.2 million from July 2021 to July 2022. According to Savanta, subscription businesses offer the following as top reasons for cancellations:
Service too expensive – 30%
Switching to a competitor's product – 26%
Subscription price increase – 20%
Poor customer services – 20%
How blocked payments affect subscription businesses
Sometimes, the cancellation request comes after a consumer reviews their bank statement and sees subscription charges for subscriptions they didn't remember signing up for or that a family member signed up for. They contact their bank to request a cancellation, and a bank card payment is blocked.
Subscription cancellations done through banks result in a blocked bank card payment to protect consumers from wrongful charges by a subscription business.
These payment blocks are carried out by Visa and Mastercard through their respective APIs (Visa Stop Payment Service and PCS). The bank is charged by card schemes, and it can be very costly for banks to manage customer call centers to support this new consumer demand. In fact, it has cost the banking industry millions to maintain staff to meet the changing needs of consumers.
The duration of the payment block is defined by the bank and can be in place for a maximum duration of 13 months. Payment blocks ensure that no more payments can be taken by the subscription merchant from the subscriber's card. While this is a protective measure for customers, it also prevents them from resubscribing to the subscription merchant in the 13-month period unless the block is removed by the bank when the 13 months expire, or when the consumer requests that the bank remove the payment block.
While banks want to serve their consumers, this friction and associated costs are something banks can no longer ignore, and they need to find solutions to reduce or eradicate them. Subscription businesses are being hit hard, too – they lose revenue when payment blocks are in place. When a payment block is imposed, the subscription merchant has to reach out directly to the consumer to identify the reason for the cancellation.
"It may seem scary to see a surge in cancellations by consumers, particularly with globally recognized services, but these cancellations can actually just be a cry for more capabilities in managing subscriptions as we enter a new era of subscription management," Katsambis says.
On the flip side, when a consumer cancels a subscription directly through the subscription business, no block is placed.
Not all cancellations are considered equal
Katsambis shared some examples of the different types of consumers and their cancellation "styles."
Sarah, the Super Switcher
Meet Sarah. She signed up for three different streaming services during lockdown to keep entertained – Amazon Prime, Disney+ and Discovery+. She canceled both Disney and Discovery last month and has just finished watching Catastrophe on Amazon Prime, but has been recommended Sandman by a friend, a Netflix Original. She doesn't fancy watching anything on Amazon Prime, so she cancels knowing she can sign up whenever she wants. Instead, she signs up to Netflix. Sarah is a super switcher.
Cancellations from super switchers aren't due to disengagement, but of being more financially aware and hopping from one streaming service to another. If Sarah paused her Amazon Prime subscription instead, or changed to a lower-priced plan, or was given one to three months free, there is a 25% probability Sarah would not have canceled her subscription in the first place.
Dave & Clare, Savvy Snackers
Dave watches a lot of football games. He signed up to sports services in August and, by May, he cancels his membership when the football season ends. He's not disengaged, but he is savvy and wants value for his money. His partner Clare loves to watch reality TV. She binge-watches her favorite show The Kardashians for a month, but then cancels. Dave and Clare are savvy snackers.
There are many examples like this, and these cancellation types are most common in streaming, publishing, dating, dieting, fitness, and kids' memberships that can have more short-lived or highly seasonal use cases, but they still result in meaningful customer engagement and happy consumers. If Clare or Dave could have just pressed "pause" in their banking app, perhaps they would not have canceled. Actually, 64% of consumers would actually prefer to pause in a banking app. Minna sees 10% of subscribers pausing instead of canceling when that option is available to them.
Angry Adrian
Price hikes can see cancellation spikes of up to 67% month-on-month in UK banks. Adrian is angry due to a price increase. He calls his bank in a rage. The price increase is on his favorite streaming service again, just as he was in the middle of watching The Crown, so he cancels his subscription. By Friday, he is sitting down with his takeaway and has cancellation remorse. But in canceling the service, a block is simultaneously placed. He now needs to call the bank to unblock his bank card before resubscribing to Netflix again unless his bank has integrated Minna's Unblock feature.
Churn and return
Minna works as a facilitator between banks and trusted merchants to reduce the block period after a cancellation to 0-32 days with the Unblock feature, instead of the industry standard of 13 months. This "Churn and Return" behavior is becoming commonplace. Experian data shows nearly 80% of subscribers who churn and return, try within 3 months of canceling, but can't due to their card being blocked.
The surge in cancellations is much more complex than originally thought. It may signal a desire by subscribers to have more flexibility and personalization in managing their subscriptions, including having the ability to do so through their banking app. Subscription companies can lean into new buying behaviors and consumption patterns and getting analytics from external sources like banks.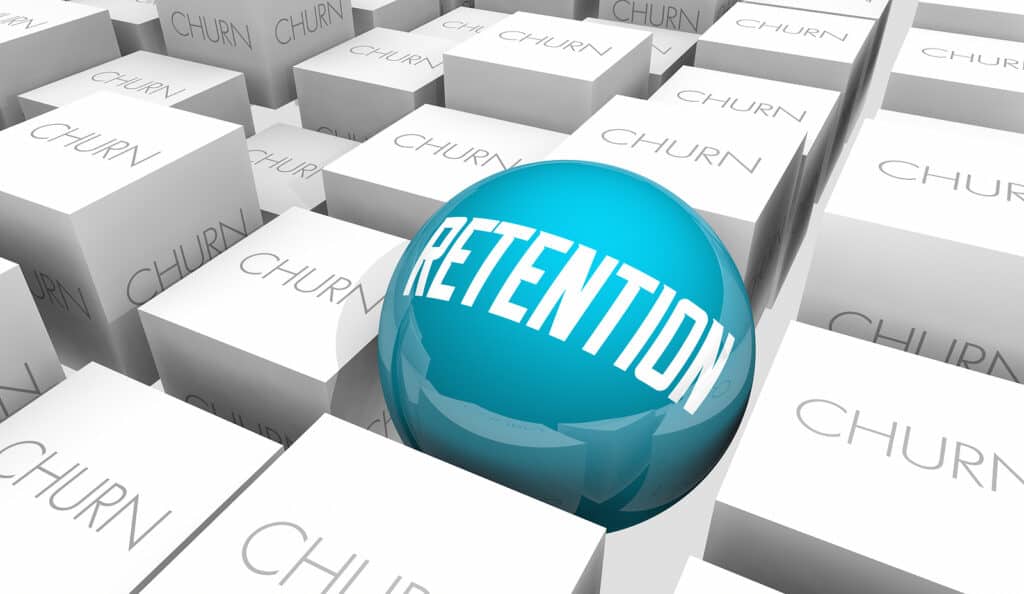 Subscription merchants want to aid subscriber cancellations regardless of the channel.
"They think it drives long-term loyalty because a nice experience is driving NPS, and the inclination to actually return to where they had that cancellation experience and resubscribe," Katsambis says. "So cancel, unblock, and resubscribe."
Retention offers can also be helpful in preserving the business, whether it is a free trial, a percentage discount, or pausing a subscription.
"Pausing subscriptions really lends itself well to this subscription frenzy in terms of switching and snacking on content, and that's key," says Katsambis.