Rapper and fashion designer Kanye West, who legally changed his name to Ye, announced yesterday that he plans to acquire alternative, conservative social platform Parler from parent company Parlement Technologies. Terms of the agreement were not disclosed, but the deal is expected to close in the fourth quarter of this year. Parent company Parlement Technologies will continue to provide technical services and cloud support for Parler after the acquisition.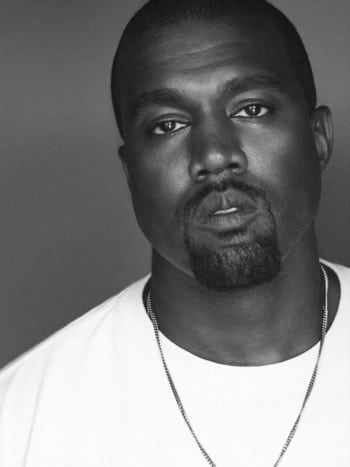 The move comes after Twitter temporarily blocked Ye's account after he posted an antisemitic tweet. He also commented on Instagram about his "White Lives Matter" t-shirt that was featured at Paris Fashion Week that created a firestorm. Ye said, "My one T-shirt took allllll the attention," said The New York Times. Ye created a profile on Parler yesterday, and he had 12.1K followers as of 11:01 p.m. Eastern. Ye has not yet posted to his account.
Parlement Technologies CEO George Farmer commented on Ye's interest in the Parler platform and his belief in free speech.
"This deal will change the world and change the way the world thinks about free speech. Ye is making a groundbreaking move into the free speech media space and will never have to fear being removed from social media again. Once again, Ye proves that he is one step ahead of the legacy media narrative. Parlement will be honored to help him achieve his goals," said Farmer.
The Nashville-based Parlement Technologies describes itself as a company that fights against Big Tech, Big Government, censorship and cancel culture. Parler is currently available in the App Store and Google Play, and it calls itself the "premier global free speech platform." Parler was temporarily removed from the Apple and Google app stores after the January 6, 2021 insurrection.
The New York Times reports that Parler says it has 16 million users, but those were not quantified as regular, daily or monthly users. According to Data.ai, in the middle of the year, Parler had 700,000 monthly average users.
Ye joins other wealthy men like Elon Musk, who is in the process of buying Twitter for $44 billion, and former president Donald Trump who founded Truth Social. While their reasons for doing so are as varied as the men themselves, each is a public proponent of free speech, and none want to be silenced or canceled by social media platforms whose moderation tactics they don't agree with or respect.
Insider Take
This is an interesting turn of events, but not unexpected. Whether you love him or hate him, Ye is a force to be reckoned with. He is considered by some to be a genius, and his reach around the world is broad. He could breathe new life into Parler, or it could backfire, as he brings his alleged anti-Semitic views to the social media platform.