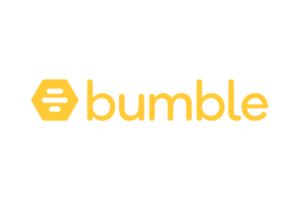 Bumble Inc., a leading online dating platform, unveiled robust Q3 financials showcasing a remarkable surge in revenue and adjusted EBITDA, largely driven by a significant uptick in paying subscribers.
The company reported an 18% year-over-year increase in total revenue, reaching $276 million. Notably, Bumble app revenue soared by 23% to $222 million compared to the same quarter in the previous year, while Bumble App Paying Users (subscribers) spiked by 25% to 2.6 million, a leap of 147,000 users quarter over quarter. These metrics propelled the Total Average Revenue per Paying User (ARPPU) to $23.42, marking a 2% increase.
While net earnings saw a slight dip to $23.1 million, representing 8.4% of revenue, the Adjusted EBITDA surged to $75.3 million, marking a robust 22% increase from the previous year's quarter.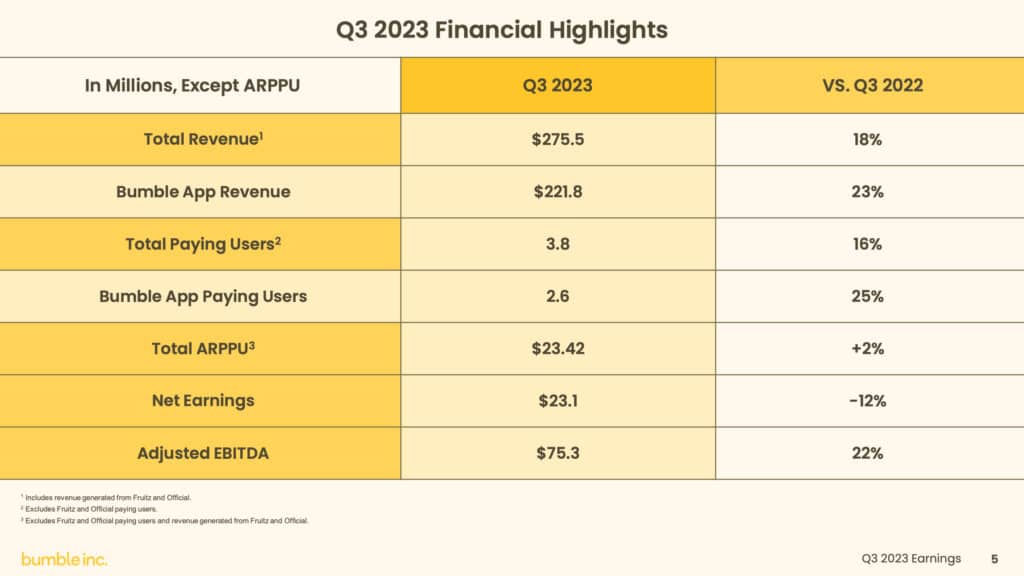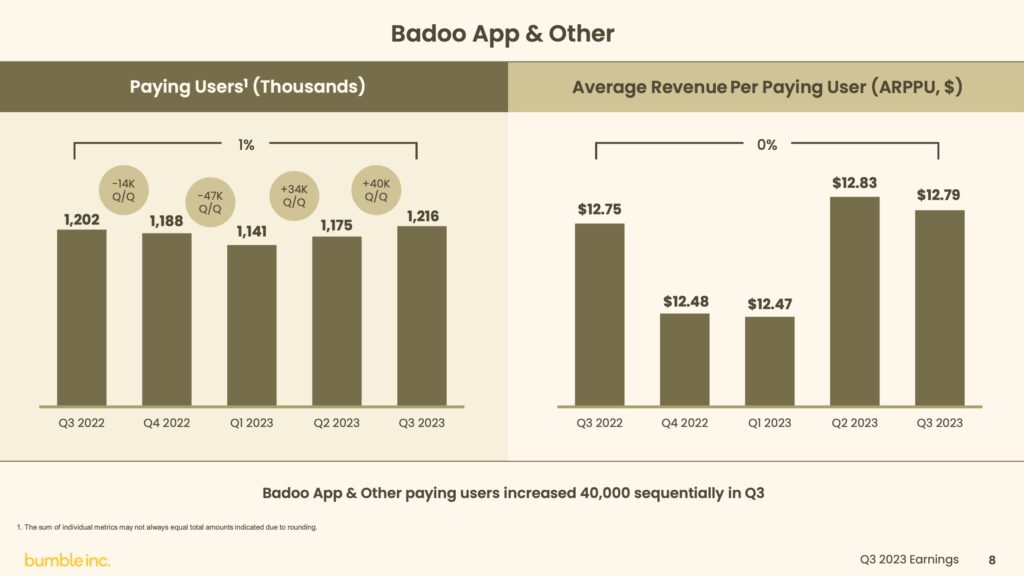 Whitney Wolfe Herd, Founder and CEO of Bumble Inc., attributed these stellar results to the brand's robust presence, continuous innovation, and unwavering dedication to fostering meaningful connections among individuals. She emphasized Bumble's commitment to fortify market leadership and explore expansion beyond dating,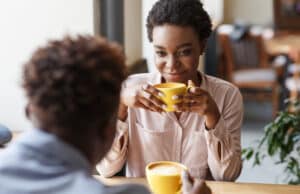 The Gen Z Subscription Shift
During the earnings call, Herd also unveiled Bumble's strategic shift introducing two new subscription tiers—Premium Plus and a base tier—tailored for serious dating and Gen Z users. The Premium Plus tier offers expanded benefits, including offline experiences, while the base tier fosters deeper self-expression and social connections for younger members.
Herd emphasized understanding the distinct behaviors within Gen Z, noting how the younger demographic, especially those aged 18 to 22, express themselves differently on social media compared to their slightly older peers.
Bumble's move aligns with a growing trend observed in the dating app landscape, where Gen Z consumers prefer shorter subscription durations. The shift towards personalized, shorter-term subscriptions resonates with trends also highlighted by Match Group, signaling a strategic alignment with evolving consumer preferences. 
INSIDER TAKE:
Bumble's surge in paying users and innovative subscription strategies reflect its proactive approach to aligning with Gen Z's preferences. The emphasis on shorter-term commitments and tailored experiences showcase Bumble's adaptability in an evolving landscape, vital for sustained growth and relevance.
By catering to evolving preferences and emphasizing connections, Bumble positions itself as a frontrunner in the dynamic dating app sphere. The company's strategic foresight and adaptability underscore its resilience and set the stage for continued growth and relevance in the digital dating landscape.