This week, the subscription world is all abuzz. Peloton finally shared the details of their new tiered subscription, including a free tier. MAX has debuted to the world, promising a new world of content to everyone in the family. We're also getting the details of the latest feud between Comcast and Disney regarding Hulu, and Twitch has upped the price of their Turbo service. Last up, we have top subscription jobs.
Peloton rebrands, creates tiered subscription
Last week, Peloton announced the beginning of the company's next chapter, complete with a rebrand to remind consumers that they are more than just a home bike brand. They want to expand their reach to a broader audience, making their offerings available to anyone at any age and at any fitness level. Peloton wants the brand to mirror the experience of their members. With more than half of all workouts not related to cycling, the company wants to emphasize their 16 fitness modalities including everything from yoga and meditation to walking and strength.
"With this brand relaunch we're reflecting the vibrancy and fullness of everything Peloton has to offer to everyone. We're shifting perceptions from in-home to everywhere, fitness enthusiasts to people at all levels, exclusivity to inclusivity across all Peloton Members present and future," said Leslie Berland, Peloton's Chief Marketing Officer, in a May 23, 2023 news release. "Our Instructors and Members live and breathe the true Peloton experience every day. We're excited to bring that energy and inspiration out into the world."
The fitness company's new subscription strategy comes with three tiers: Peloton App Free, Peloton App One, and Peloton App+.
Peloton App Free – This tier offers more than 50 classes across 12 of Peloton's modalities, so members can match their interests and goals to the classes available. Featured classes will rotate regularly. This level of membership is free.
Peloton App One – This tier includes everything in the Peloton App Free tier, plus unlimited access to thousands of classes across nine of Peloton's 16 modalities including strength, meditation, outdoor walking and yoga. App One members can enroll in up to three equipment-based cardio classes per month (cycling, tread or row), and they can take classes live or on-demand. This tier is $12.99 a month, or $129 a year.
Peloton App+ – This tier has it all, including all the offerings of the first two tiers. It also offers members access to thousands of equipment-based cardio classes on the indoor bike, treadmill or rower. This tier is available for $24 a month, or $240 a year.
For existing, digital-only Peloton members, pricing will go into effect on December 5, 2023. The tiered membership does not replace Peloton's Guide Membership or their All-Access membership. However, the All-Access membership has been updated to include an App+ membership.
Peloton has also created a new feature, Peloton Gym. In a press release announcing the new tiers, the company shared that they were eager to give Members what they need to meet strength goals, no matter where they want to work out. This allows for workouts that are written out, then demonstrated in a supporting video, to help members do things at their own pace. The new tiers are available now in all five of Peloton's global markets.
MAX debuts in the US
MAX finally launched on May 23, 2023. It may not have come at a better time for Warner Bros. Discovery, who just reported a $1.1B loss in their first quarter.
On their earnings call, executives shared that they now expect their direct-to-consumer business to be profitable, and MAX will be a part of that strategy. Overall, they were up in their subscriber count, nearing 100 million total subscribers across HBO, HBO Max and Discovery+. With optimism that it would offer broader content to their subscribers, all hands are on an optimistic deck.
Like HBO Max, MAX offers ad-supported and ad-free tiers. However, a new addition comes to the offering, labeled "Ultimate Ad-Free," which costs subscribers $20 per month. With this tier, viewers can watch four concurrent streams, up to 4K UHD video, 100 offline downloads, and enjoy an upgrade to Dolby Atmos sound quality. MAX offers more than 1,000 movies and episodes in 4K, eight times more than HBO Max had, TechCrunch reports.
In addition, Warner Bros. Discovery has upgraded the user experience. They shared that there would be better video playback, creating a more cinematic experience. In addition, a better kids' experience has been built out, so kids' profiles are more intuitive and easier to set up. The entertainment company has also enhanced the user interface to expand personalization into recommendations, new interests and more.
If a subscriber wishes to utilize the ad-supported tier, Warner Bros. Discovery said they will now have more options. In their Upfront presentation this year, they shared that interactive ads will now be shown alongside pre-roll and mid-roll ads. Advertisers can pick ads that reveal a surprise message, promotion or trivia answer, or carousel ads. In combining the services, Warner Bros. Discovery has 35,000 hours of content to offer subscribers, so everyone in the family has something to watch. This is double the amount of content offered by HBO Max alone. Later this year, MAX will roll out to Latin America and, in 2024, it will be available in Europe and Asia-Pacific.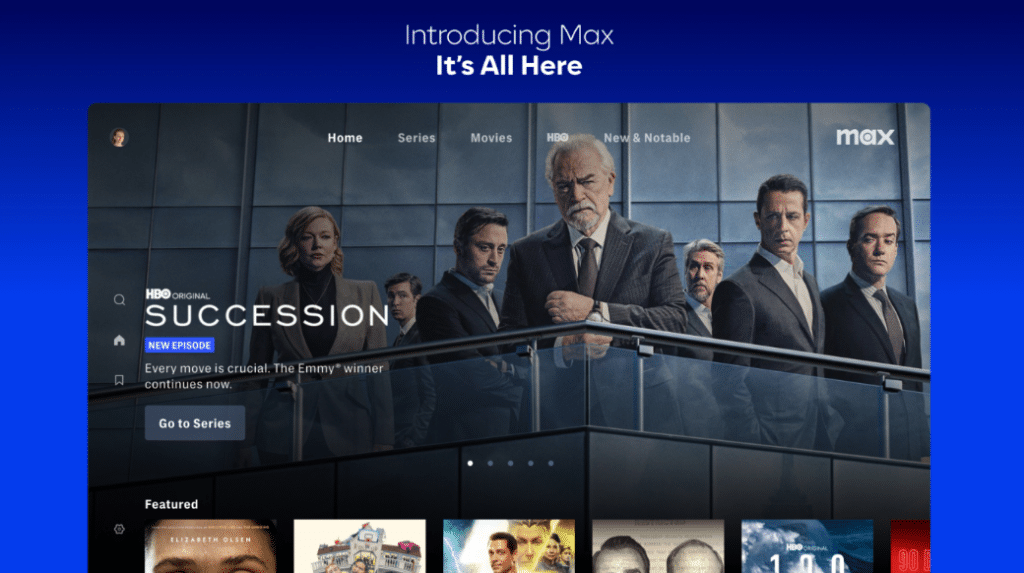 Copyright © 2023 Authority Media Network, LLC. All rights reserved. Reproduction without permission is prohibited.
Hulu seeks expansion, may combine with Disney+
Hulu is on a quest to expand. They not only want to increase their subscriber count, they also want to what's next in their journey. With the deal between Comcast and Disney about to expire, something has to, or will, change.
Right now, the future looks like it might include a combination with Disney+. Combined with Hulu's Live TV offering, cord cutters would get more Disney programming and live streaming options. As for current expansions, Hulu just announced that they would be include PBS Kids, Magnolia Network, and local PBS networks as part of their live TV subscription, LA Business Journal shared.
In 2024, Comcast could be forced to sell their 33% stake in Hulu. However, Comcast has decided not to play nicely with others. It appears that they have stopped giving Hulu the money they owe the service, according to The Wall Street Journal. While a deal can be worked out, Disney has provided funding for Hulu.
The source of contention seems that neither company can agree how much the streaming service is worth. In previous years, NBCUniversal has estimated Hulu's worth at over $70 billion, and Disney has reported it being worth billions lower, Cord Cutters News reported. As a result, movement in the 2024 sale has come to a stalemate.
Currently, it is more likely than not to go through with the sale to Disney as a whole, Yahoo shared. If it does go through, Disney expects to roll Hulu into Disney+ and create a large, combined streaming service. In fact, that offering could come later this year, according to Engadget. With the announcement of a potential combined service, Iger also announced that the ad-free version of Disney+ would go up in price $3 in December.
"This is a logical progression of our direct-to-consumer offerings that will provide greater opportunities for advertisers while giving bundle subscribers access to more robust and streamlined content," Iger said in the earnings call. "Where we are headed is for one experience that would have general entertainment and Disney+ together."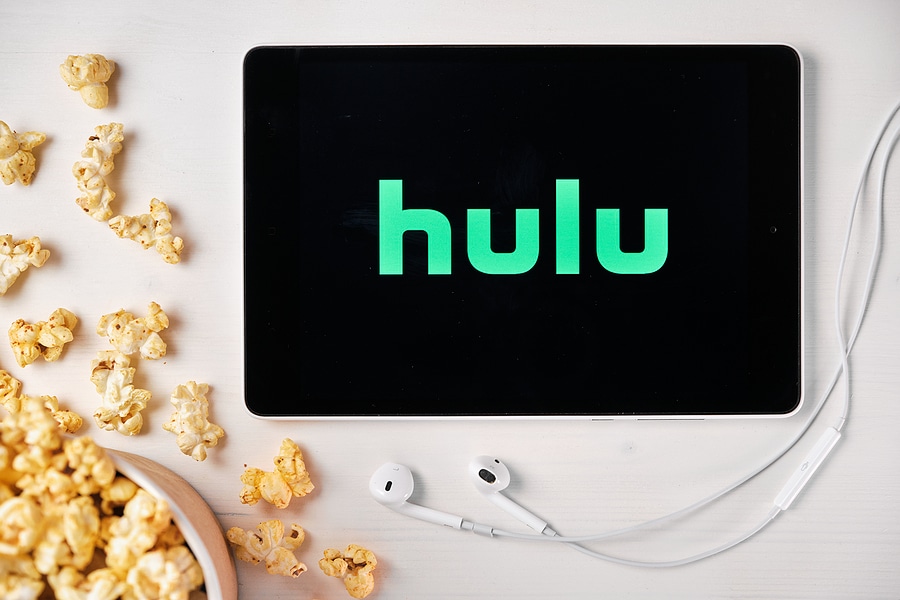 Twitch increases price of Turbo
Twitch just announced they are increasing the price of their Turbo service, which allows viewers to watch streams without ads. It is unclear if this is a move brought upon by Amazon's cost cutting measures or Twitch's recent layoffs.
The service has increased in price from $8.99 per month to $11.99 per month in the US. With Twitch Turbo, users can watch livestreams without video or banner ads, unless they are a part of channel sponsorships. In addition, subscribers get additional emoticons, a chat badge, custom chat username colors, and extended broadcast storage.
Subscribers were told about the change via email. Current subscribers can keep their rate locked in for three more months, and then they will be asked to opt in to the new prices, The Verge reported. The email told subscribers that if they did not renew within the next three months, Turbo would stop renewing on August 31st. However, some subscribers could still have benefits through September depending on when their renewal date falls.
While the price increase was steady for most regions, costs did go down in some regions. In a help article, there were two questions regarding the price decrease. Twitch changed the revenue model for regions. Previously it was $8.99 in local currency, but rates have been adjusted, Dextero elaborated.
While there were no feature increases for this price upgrade, Twitch said that updates were on the way to make the service better and more relevant, Engadget shared. However, there was no timeline given when it came to these updates.
Many Twitch users expressed upset with the price increase, claiming Twitch was being greedy. Some have gone so far as to threaten to unsubscribe or use ad-blockers to get around not having the service, reports Piunikaweb.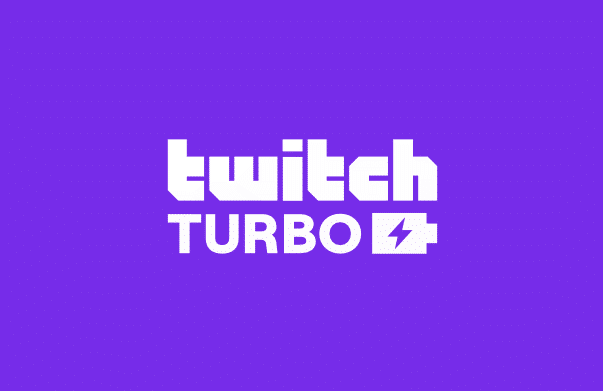 Copyright © 2023 Authority Media Network, LLC. All rights reserved. Reproduction without permission is prohibited.
LinkedIn: Top Subscription Jobs
Manager, Product Management – Subscriber Growth & Acquisition
SiriusXM
San Francisco, CA (Hybrid)
SiriusXM is the leading audio entertainment company in North America, and the premier programmer and platform for subscription and digital advertising-supported audio products. SiriusXM's platforms collectively reach approximately 150 million listeners, the largest digital audio audience across paid and free tiers in North America, and deliver music, sports, talk, news, comedy, entertainment and podcasts. In this role, the ideal candidate will focus on improving the SiriusXM Streaming growth and acquisition customer journeys across all platforms (web, mobile apps and living room device apps). Our ideal candidate will measure, analyze and solution in an iterative fashion and develop a strategic approach to rolling out improvements that move key metrics. As a growth focused product manager, you are data-driven, a relentless optimizer, and consistently looking for innovative ways to remove friction from acquisition flows. Read more.
Director, Acquisition Marketing
Sling TV
Englewood, CO
This position will lead acquisition marketing teams within Sling TV for strategy and execution, including on Device Marketing (e.g. Roku, Amazon), Affiliate Marketing, and Digital Marketing. You will be a key member of the Marketing leadership team and will be responsible for managing a sizable budget across marketing tactics for optimal acquisition cost and ensuring Sling hits its gross adds targets across our product set (Paid Live, Free, and D2C). To achieve your goals, you will lead and manage a high-performing team to rapidly iterate and optimize media spend and marketing tactics ina dynamic competitive environment. In this role, you will work directly with various departments across Sling and DISH to develop mediastrategies, monitor and assess performance of your channels, and optimize the media and creative viatest and learn. Read more.
Senior Product Marketing Manager
Amazon Music
Seattle, WA
Amazon Music is an immersive audio entertainment service that deepens connections between fans, artists, and creators. From personalized music playlists to exclusive podcasts, concert livestreams to artist merch, Amazon Music is innovating at some of the most exciting intersections of music and culture. We are looking for a creative, analytical and results-oriented Sr. Product Marketing Manager to drive engagement and retention across Amazon Music, included with Prime and our ad-supported Free tier. You will help build and launch new product marketing initiatives supporting both Amazon Music tiers, working cross-functionally across Amazon teams, influencing and leading partners to think big, invent and simplify, and deliver on project roadmaps. Read more.
Manager, People Systems (Successfactors)
Peloton Interactive
New York, NY (Hybrid)
Our People Systems team is seeking a hands-on practitioner to manage the execution of the strategy, design, and development of global People Technology, processes, policies and practices that drive improved workforce performance. In this role, you will address and fix complex SuccessFactors system and integration issues. In addition, you will ensure that processes and systems are scalable, sustainable, and have an impact on the long and short-term performance of the entire organization. You will work with Analytics team to develop and prepare regular operational reports/metrics, analytics and insights. You will drive continuous improvement within the People Team function drawing on external and internal standard methodologies and leading-edge HR thinking on initiatives. You'll partner with both People Team and cross-functional partners, to ensure a consistent and seamless end-to-end user experience, while continually improving and streamlining processing and auditing. Read more.
Director, Fraud Ops
Stash
United States (Remote)
As the Fraud Operations Leader, you are responsible for managing both internal and external (BPO) teams that support customers impacted by fraud activity, help to identify fraud activity and create processes and procedures to support the customer experience. Reporting to the VP of Customer Operations, you will be responsible for managing the fraud team and the associated KPIs, supporting vendors, and partner relationships.In this role, you will be responsible for maintaining and improving all Fraud Operations processes. You will own the overall fraud customer communication strategy, and understand impacts to the product. You will work with our Customer, Brokerage and Bank Operations teams as well as committed Product & Engineering partners to ensure controlled, reliable process management across the Fraud Operations team. You will drive efficiency, develop and implement department-level reporting for all KPIs, and work closely with Fraud Strategy teams to ensure solutions meet evolving regulatory framework requirements. Read more.