This week is nothing short of tumultuous in the tech and subscription world. Hearst has laid off 41 union employees, following the job loss trend in the news industry. Microsoft is also laying off staff, cutting as many as 1,000 employees in numerous divisions. Peacock is raising their prices for the first time in three years, but will this really help them cut their losses? Also, AP has partnered with OpenAI and Tumblr is losing millions of dollars a year. How are they going to steer the ship around?
41 layoffs at Hearst
Last week, news broke that editorial employees from Hearst were laid off from different publications. Publications like Cosmopolitan, Seventeen, and Harper's Bazaarwere affected, according to Business of Fashion. Affected journalists were union members, and there is nothing known about affected members being non-union.
Hearst Magazines Media Union reported the news on their Twitter feed on July 20.
There is little known about Hearst's plan to restructure the company, but it looks like slimming the employee stack is on the menu. The editor-in-chief of Seventeen is now leaving her role in September, leaving the job to the current editor-in-chief of Cosmopolitan. Jessica Giles will now do both magazines, Fashionista shared.
"As we continue to produce the highest-quality content across all platforms, we're also making strategic decisions that position the business for long-term growth," Hearst said in an emailed statement shared by Poynter.
These 41 layoffs come at a trying time for the journalism world, as more organizations are making cuts. ESPN, National Geographic and The Hollywood Reporter have all cut jobs in the last month. Many suspect that the San Diego Union-Tribune may be making cuts after being newly acquired by Alden Global Capital.
Other significant reductions this year include Paramount's cutting 25% of their staff, leaving MTV News to dissolve entirely. Vice Media laid off 100 employees, as well as shutting down its Vice World News brand after struggling with financial challenges. Buzzfeed News was shut down, with content shifting to HuffPost, and 15% of their staff being laid off. All in all, there have been 17,000 job cuts in the news industry this year alone. When will the news stop being about the news?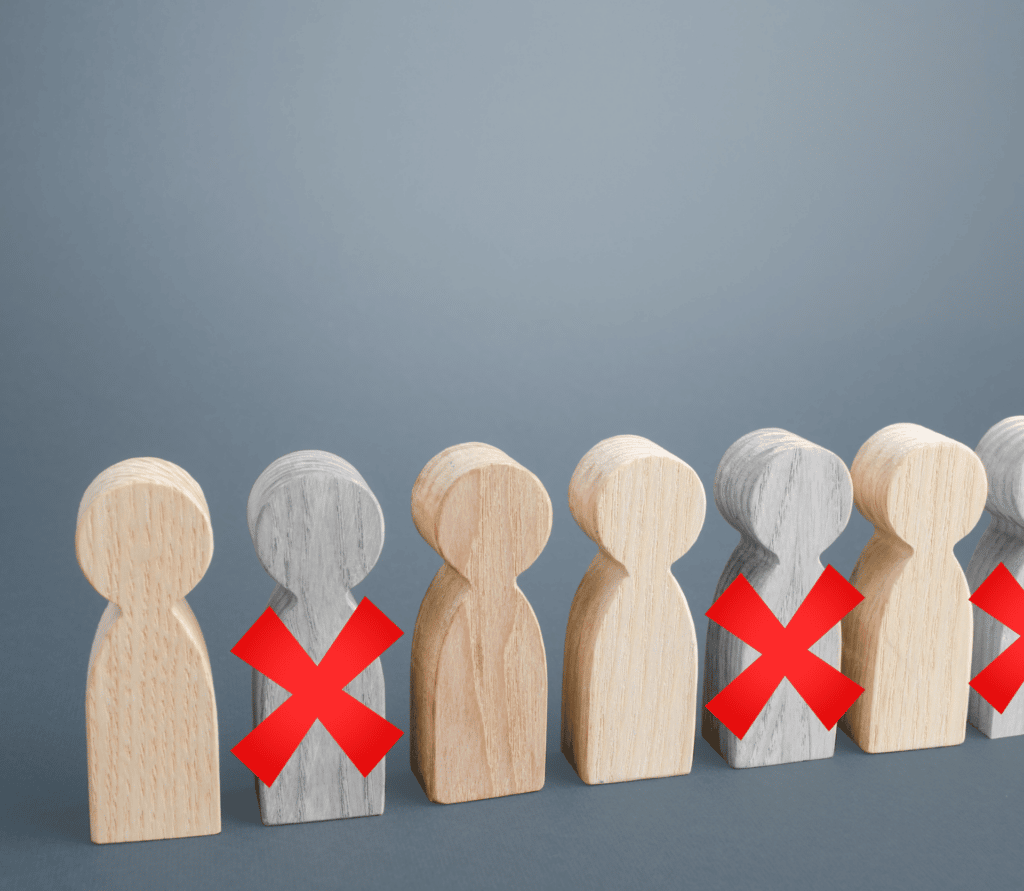 Microsoft cuts 1,000 more jobs
Hot off the heels of their stock soaring due to their advancements in artificial intelligence, and then dipping after not advancing AI fast enough, Microsoft has cut 1,000 more jobs. The most recent layoffs affected the deals and client administration divisions, as well as marketing and engineering project managers.
With the layoffs, Microsoft eliminated its "Digital Sales and Success group," which was aimed at sales and customer service. Microsoft also got rid of the customer solutions manager role. While the customer service department was largely affected, some employees were moved to customer success account management, Times of India shared. An additional report shared the tech giant cut 276 employees in their home offices in Washington. Sixty-six of those employees were virtual only, GeekWire shared.
"Organizational and workforce adjustments are a necessary and regular part of managing our business. We will continue to prioritize and invest in strategic growth areas for our future and in support of our customers and partners," a spokesperson for Microsoft said in a statement.
These layoffs are separate from the 10,000 jobs that Microsoft cut earlier this year, and it is unclear why they are still laying off people in droves. Last week, Amazon laid off employees in their pharmacy division, creating uncertainty in their healthcare division.
If this is an indicator that tech layoffs are still happening, they may be slowing down compared to the start of the year. TechCrunch shared that in January, 87,714 employees were laid off, and in June, that number had dwindled down to 10,524. However, 201,860 employees have been laid off in the large-scale 2023 tech layoffs between January and June. While on the decline, the job cuts are still deep and painful for those in the tech world.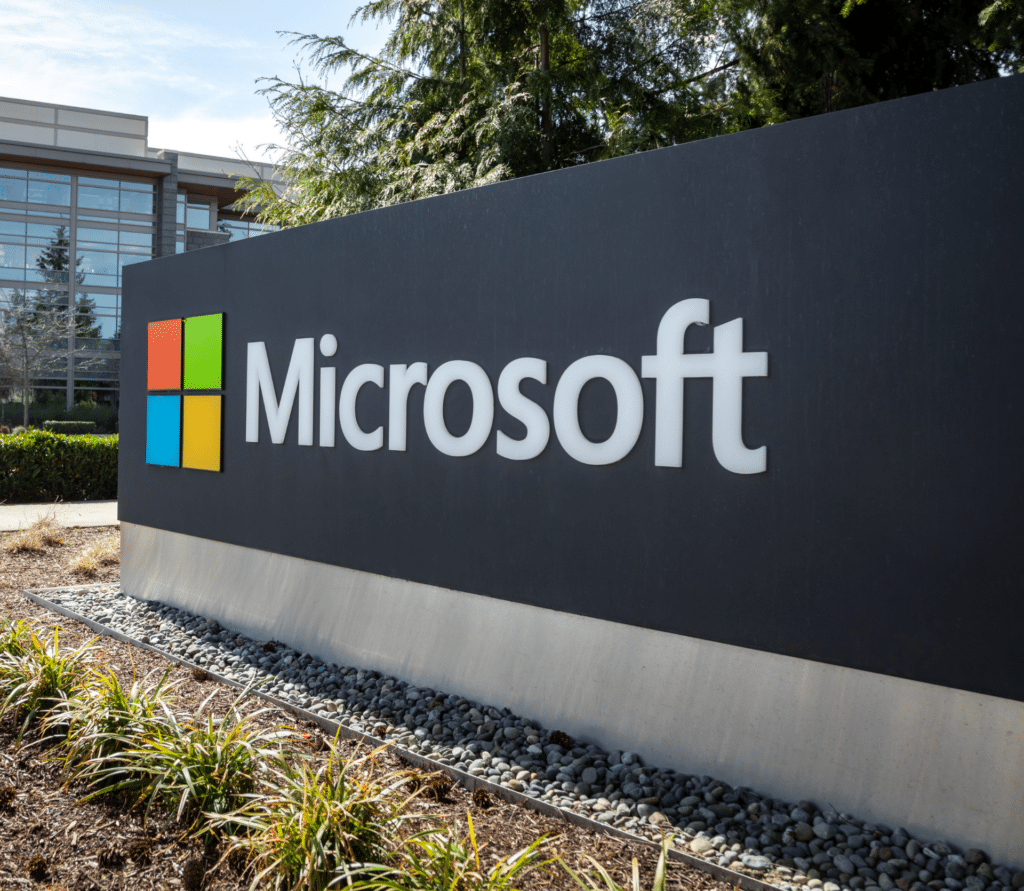 Peacock raises price for the first time
Peacock has raised their price for the first time since their April 2020 launch. In a world where streaming services are raising their prices at least once a year on the regular, Peacock had a good run.
Peacock subscribers were informed via email that prices were increasing, ZD Net reported. The ad-supported tier of the service is going up from $4.99 to $5.99 per month. The annual price will shift to $59.99 per year. The ad-free version of the service is increasing from $9.99 to $11.99, with the annual price going up to $119.99. There is no longer a free tier of the service available. The price increase will affect new customers immediately, and existing subscribers will have to start paying the new price as of August 17, according to TechCrunch.
Increasing the price comes as little surprise, as it has been floating around for quite some time that Peacock is losing money. Due to increased programming costs, for the second quarter, Peacock had losses of about $661 million. Hopefully, the new prices will help to offset the cost of content. Comcast execs have previously said that Peacock would hit its peak losses this year after losing $1 billion in one quarter. That move prompted the cancellation of the free streaming plan, The Verge shared.
The price hike is not likely to deter new subscribers. The relatively new streaming service is less expensive than the premium tiers of services like Netflix and Max, and the service has now grown to 24 million subscribers, an increase of 2 million over the prior quarter and compared to 13 million a year ago, according to The Hollywood Reporter. Peacock has a large library of direct-to-consumer live sports content and over 5,000 hours of content. Streamers can watch the Women's World Cup, Sunday Night Football, and more through Peacock.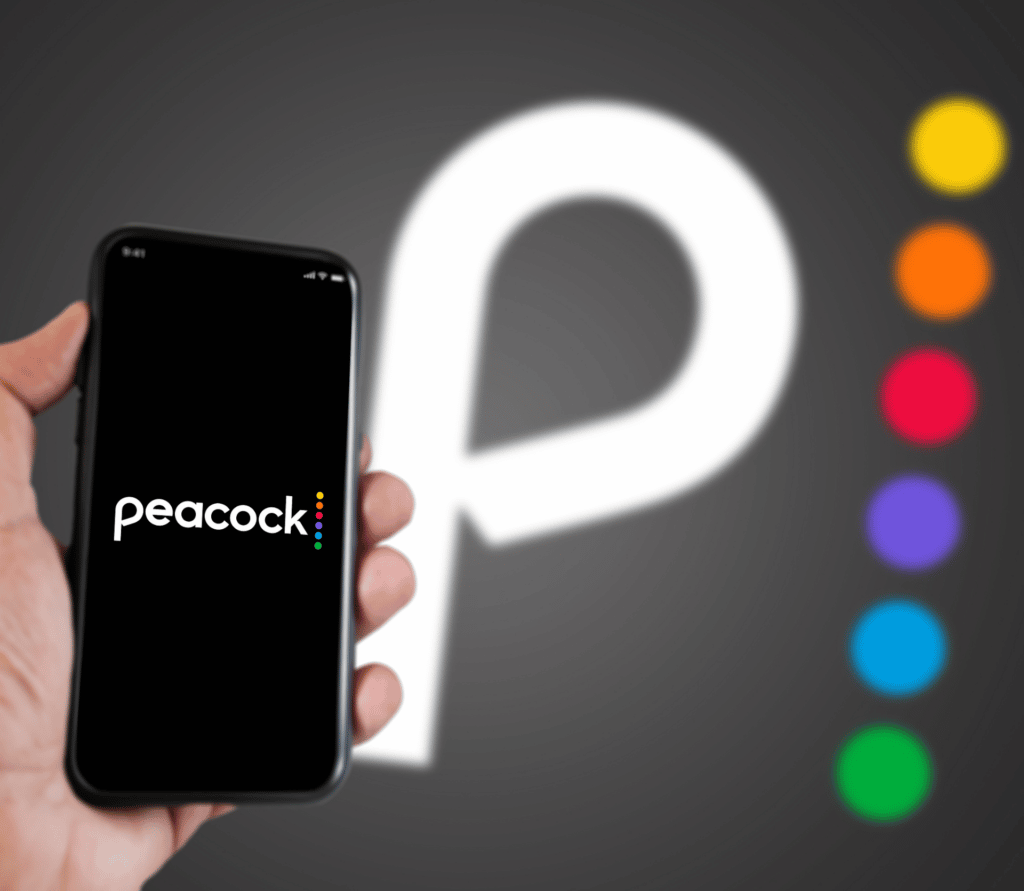 Copyright © 2023 Authority Media Network, LLC. All rights reserved. Reproduction without permission is prohibited.
OpenAI Inks Deal With AP
OpenAI is working to train its artificial intelligence models, and it just may get a little sweeter for some. They inked a deal with the Associated Press to help train its models, and license news stories.
"We are pleased that OpenAI recognizes that fact-based, nonpartisan news content is essential to this evolving technology, and that they respect the value of our intellectual property. AP firmly supports a framework that will ensure intellectual property is protected and content creators are fairly compensated for their work," Kristin Heitmann of AP shared.
The arrangement was designed to be mutually beneficial for both parties. OpenAI's licensing will become a part of AP's text archive, with access to stories going back to 1985, and AP will help leverage OpenAI's technology and product expertise. However, both parties want to ensure that there is creative responsibility.
AP has used artificial intelligence within their organization for the last decade to automate some tasks, to help free up their journalists for more meaningful reporting, the organization said in a press release. They started automating their corporate earnings reports in 2014, then automated previews for stories as well as recapping sports events. They also use it for audio and video transcription.
This is not OpenAI's first partner. They have announced a deal with Shutterstock that would allow OpenAI to license images, videos, music and metadata to train its text-to-image model. In addition, they have also partnered with BuzzFeed and Microsoft, The Verge shared.
"We're eager to learn from The Associated Press as they delve into how our AI models can have a positive impact on the news industry. The AP continues to be an industry leader in the us of AI; their feedback – along with access to their high-quality, factual text archive—will help improve the capabilities and usefulness of OpenAI's systems," Brad Lightcap of OpenAI shared.
It is an interesting time for the deal, as the FTC has just launched an investigation into OpenAI. The investigation concerns whether the company has utilized unfair or deceptive privacy or data security practices in scraping public data. The regulatory body is also looking at if the company has caused harm due to publishing false information to be delivered through its chatbot.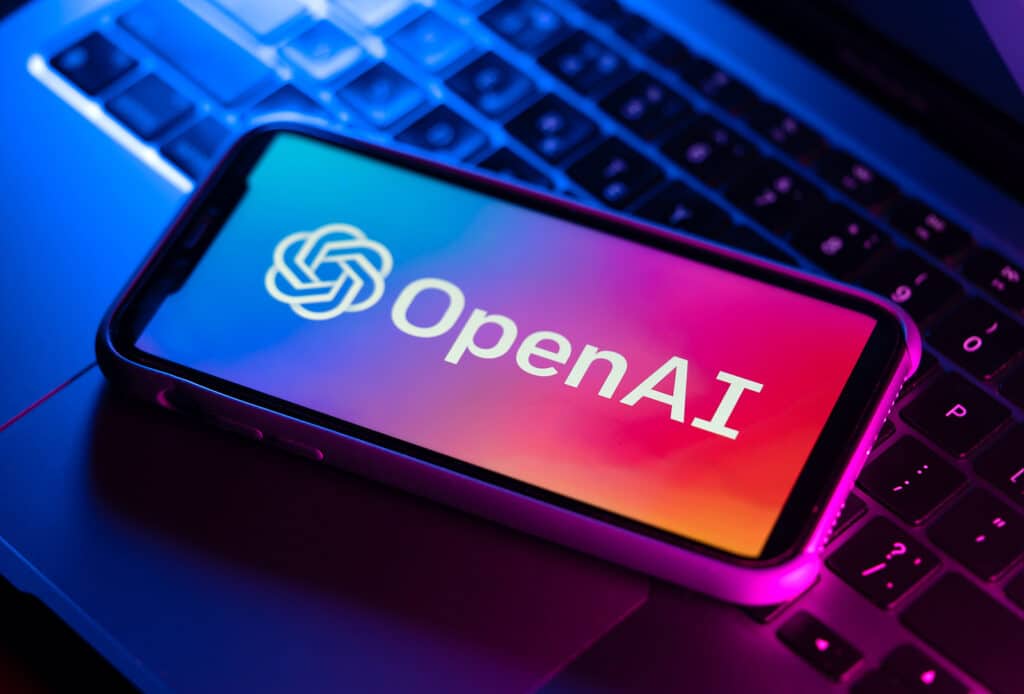 Tumblr is losing tens of millions of dollars annually
Tumblr is still taking a tumble. It was once one of the more popular websites to go to in the 2010s for teenagers and young adults, and now it is in the red, and losing $30 million a year.
The news surfaced after the CEO of the blogging website hosted a question-and-answer session. Matt Mullenweg shared to the 800 attendees that the platform is spending $30 million more than it is making, Gizmodo shared. The site's chief operating officer, Zandy Ring, corroborated the information, and shared that there is also not much of an increase in the userbase on the site either.
Tumblr has had nothing short of a tumultuous history, TechCrunch reported. The site opened in 2007 and was acquired by Yahoo for $1 billion in 2013. However, after a long fall from grace, the site was bought from Yahoo by Automattic for only $3 million. It has struggled to grow its daily active users, ever since their infamous adult content ban.
Their most recent uptick in users was after the fallout from Twitter, when Elon Musk's company started selling verification for checkmarks. Tumblr decided they wanted the last laugh, and sold two checkmarks for $7.99, and it turns out that users could stack them. In November, Tumblr's iOS downloads had increased by 62%. However, after November, downloads settled back to normal numbers.
However, some think that the core issue is that the site is not easy to use. Tumblr's staff wrote a long blog post listing out problems that the user experience has, and how they could fix it. They are planning to make several changes, aimed to strategically expand the ways that new users can find, then sign up for Tumblr, The Verge shared. However, the staff didn't list a lot of their options.
Previous options they have tried include monetization for creators, but Tumblr has not released any information on how that went for creators that tested the strategy. They added a tip jar feature for creators; however, the limit was $100 on tips. At the time of launch, Tumblr did not take a cut of creator earnings, and creators had to absorb credit card fees.
It appears that it will take a lot more than a monetization strategy for Tumblr to be able to turn their ship around.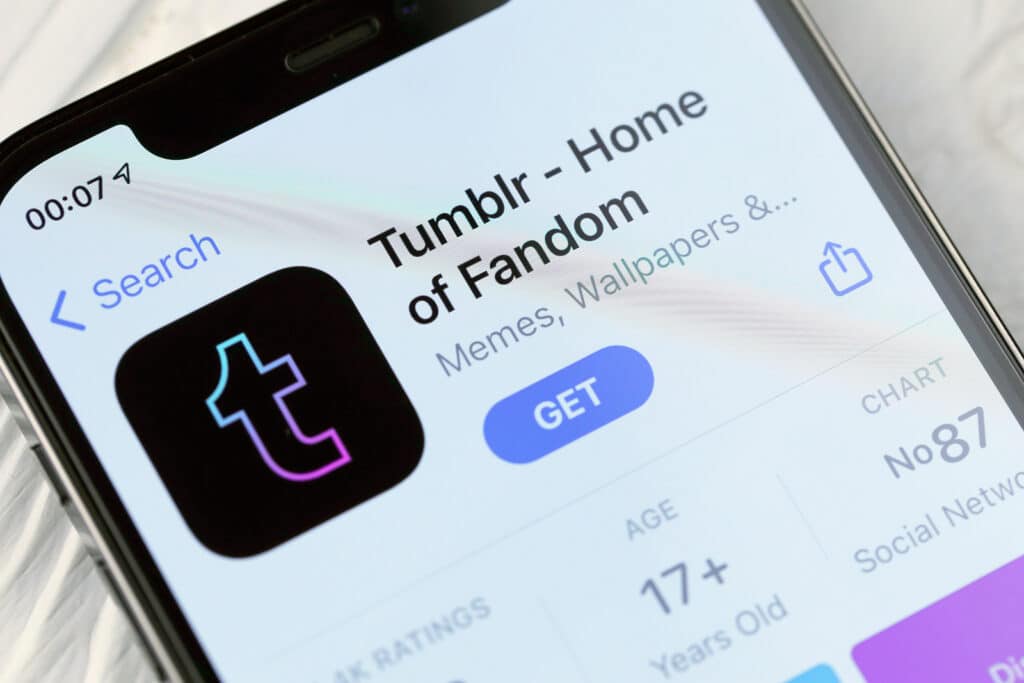 Copyright © 2023 Authority Media Network, LLC. All rights reserved. Reproduction without permission is prohibited.