Amazon's two-day members-only holiday sales event is over, but Amazon is still planning for the holidays. Last week, the retail giant announced they were hiring 150,000 employees to help get packages to loved ones in time for the holidays. The company is looking for everything from packing and selection to sorting and shipping, and they hope to fill job openings with full-time, part-time and seasonal employees.
On average, Amazon employees can earn more than $19 an hour depending on the position and the location. The states with the most job openings include California, Idaho, Illinois, Iowa, Michigan, Missouri, Oregon, Texas, Tennessee, Utah and Washington state. For some jobs at select locations, Amazon is willing to pay up to $3,000 as a sign-on bonus.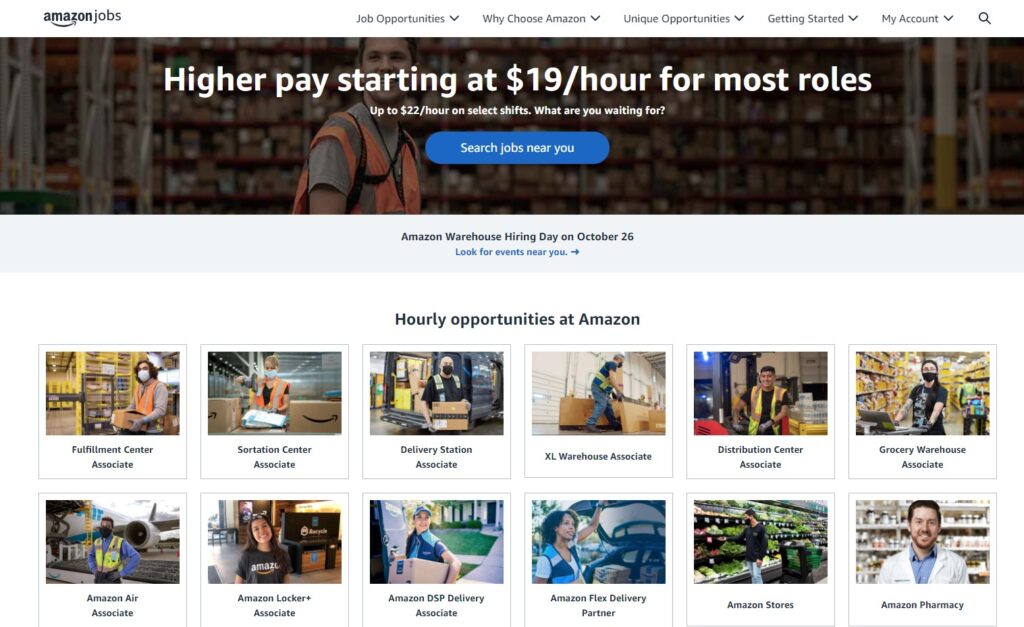 "We're proud to offer a wide variety of roles for people of all backgrounds, with more than 150,000 roles available across the country. Whether someone is looking for some extra money for a few months or a long-term career, the holidays are a great time for people to join Amazon, and many of our seasonal employees return year-after-year or transition into full-time roles," said John Felton, Amazon's Senior Vice President of Worldwide Operations, in an October 6, 2022 news release.
"Those who choose to stay with us will find a lot of opportunities to grow their careers, whether they take advantage of our free college tuition programs or seek out promotions across our network—this year alone, more than 20,000 front-line employees received promotions," Felton added.
Rose Deimler, an Amazon employee who is now a senior human resources business partner at the fulfillment center in Carlisle, Pennsylvania, commented on her experience with Amazon.
"I'm an HR professional by trade and joined Amazon in a seasonal operations role when the company I worked for closed," said Deimler. "I was really just looking for a job to help pay the bills while I figured out my next step and, nearly 11 years later, I've grown the opportunity into a senior-level HR role with five direct reports. Now, I'm able to help other employees learn and grow within the company."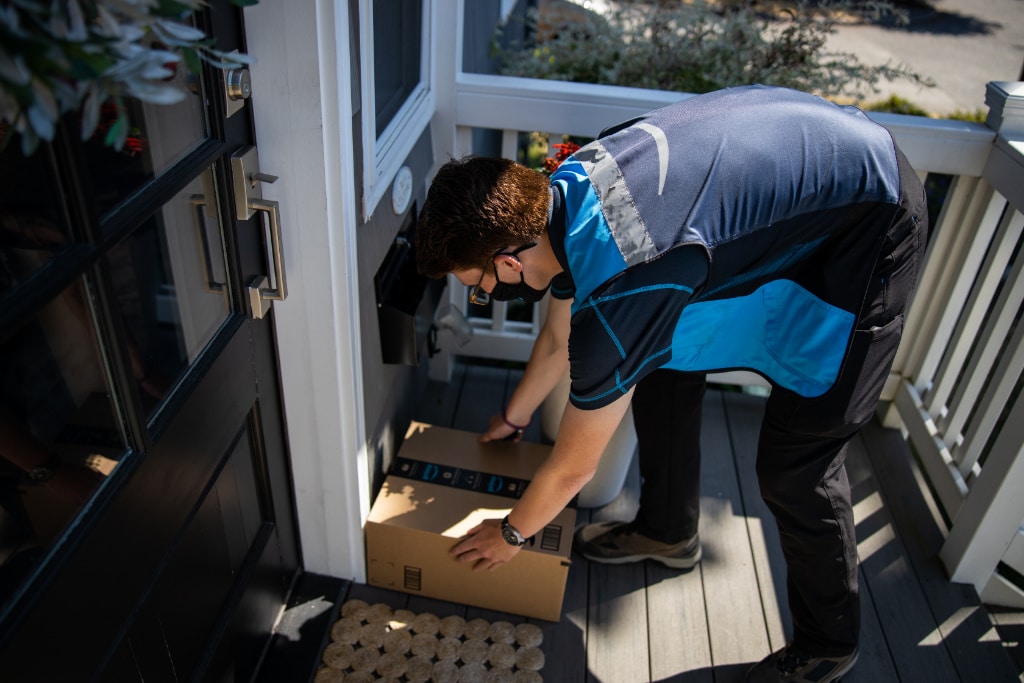 As an enticement to interest seasonal workers, Amazon shared some of the many benefits that come as part of the employment package for regular full-time employees:
Career advancement opportunities, including tuition reimbursement and free job training
A wide range of shifts and schedules to fit employee lifestyles
A safe and inclusive work environment.
Access to health, vision and dental coverage starting with the first day on the job
A 401(k) with 50% employer match
Up to 20 weeks paid leave and 6 weeks of parental leave
Access to Amazon's Resources for Living program, a free mental health benefit with a variety of services
Insider Take
Amazon will undoubtedly cash in big this holiday season, and they'll need workers to help them fulfill and deliver orders. While all that Amazon is offering is attractive, especially to those who need an additional or new job to make ends meet, what is concerning is that these are seasonal jobs and inflation will have an impact. There may be less holiday spending this year, and what will happen to these employees when the holidays are over? How many can Amazon afford to keep on? Considering they have had a volatile year financially, this massive hiring spree could backfire.