Earlier this week, ebike and moped subscription service Dance proudly announced a new milestone. The Germany-based emobility subscription service now boasts 10,000 active subscribers in five major European cities – Berlin, Hamburg, Munich, Paris and Vienna – just as the service celebrates its two-year anniversary.
"We couldn't have done any of this without our incredible community of members. From the early adopters who put their trust in a brand new start-up, to the curious car owners changing things up, from the bike-lovers experimenting with electric to the lapsed cyclists just getting back on the saddle—we're so grateful to all of you for making Dance part of your everyday life," wrote the Dance Team in a September 11, 2023 blog post.
Ebike and moped subscription service
In addition to growing their subscriber base, Dance has expanded their product line too. When the ebike service first launched, Dance only offered the Dance One ebike. As the needs of their riders grew, they added the Dance One Step for riders who wanted to carry baskets or child seats. For riders on longer journeys or who want to add passengers, Dance started offering the Dance Moped.
The Dance subscription service is available with all-inclusive pricing for the bike or moped, a top-quality lock, repairs on demand and insurance. After one free month, the Dance One and Dance One Step electric bikes are €59 (about $63 US) a month. The Dance Moped is available for €89 (about $95 US) a month, after the first free month.
Accessories
The Dance ebikes come with a free smartphone holder. Rear bike baskets and Thule rear-mounted child seats are available as accessories. Accessories for the Dance Moped include a helmet, long-distance battery with a range of up to 70 km, and a top case for additional storage. If subscribers add other accessories not approved by or purchased from Dance, they will be liable for any damage from installation, removal and use.
Copyright © 2023 Authority Media Network, LLC. All rights reserved. Reproduction without permission is prohibited.
New features
Listening to rider feedback, the company added new features including ride tracking through the Dance app, Google and Apple Pay, contactless delivery and pickup, lock upgrades, and child seats as an accessory, and full coverage insurance. Employers hoping to attract and retain talent can offer Dance for Business, a program for businesses who want to add the ebike and moped subscriptions as a work benefit. Employers can pay 100% of the cost or share the cost with their employees. Google and Urban Sports Club are among the employers who partner with Dance, says TechCrunch.
Next up, Dance is going to launch a new routing feature to help riders keep their route map and tracking data in one spot. This feature is in (invite-only) beta testing now and will be rolled out to the Dance app when it is ready for wider usage. With a phone mount pre-installed on each Dance ebike, subscribers can easily navigate their route, so they don't have to toggle back and forth between apps. The feature includes real-time data that analyzes traffic patterns and weather to help riders find the best route.
"At Dance, we are committed to redefining urban mobility. Our vision is to create a holistic ride experience within one place and the introduction of Routing is an important milestone on our way. It will make navigating through multiple apps and busy city streets or struggling to find the quickest route to your destination obsolete. Routing is here to become the ultimate urban navigator, simplifying every Dance ride," said Dance founder and CEO Eric Quidenus-Wahlforss in a June 22 blog post.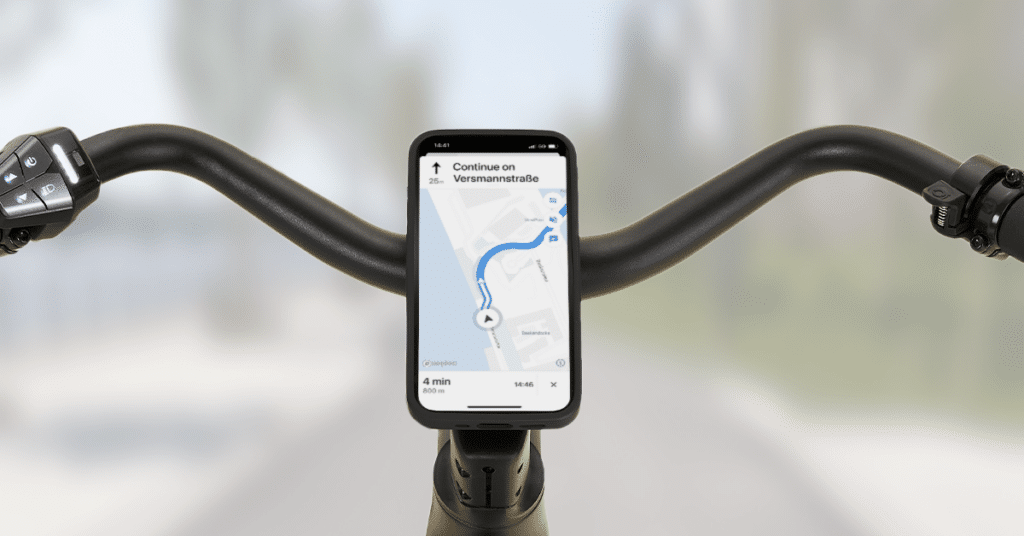 Mission remains the same
Despite their growth and evolution, Dance said their mission remains the same. Dance wants to help make cities more livable by giving people easy access to sustainable electric vehicles.
"We are on a mission to make cities around the world more livable by inspiring people to choose more sustainable, healthy and joyful ways to move. By tapping into the various sources of funding available to use, we can efficiently expand our portfolio and geographical reach as we continue to build our full-service mobility membership," said CFO Tobias Jordan when the company secured an additional €20 million in debt financing in March 2022.
That funding round was followed by another €12 million in an equity and debt round of funding in February of this year, reports TechCrunch.
Insider Take
According to REI, a good quality electric bike costs between $1,500 and $2,500. The average cost is about $2,000, and an entry-level bike is about $1,000. High-end ebikes can run as high as $6,000 or more. For short-term users, or users who want to try out an electric bike before making an investment, an ebike subscription makes good financial sense, especially if the first month is free. The only catch is that you have to live in one of the five European cities where Dance is available. If the company continues to be successful, we can see the ebike and moped subscription service being a business duplicated in other cities and countries by Dance or others.
Copyright © 2023 Authority Media Network, LLC. All rights reserved. Reproduction without permission is prohibited.