Elon Musk and Twitter have been battling for six months over whether or not the billionaire and Tesla CEO would actually buy Twitter. Musk originally made the offer to buy Twitter at $54.20 per share, or $44 billion, but he has since backtracked and rescinded his offer. Twitter took him to court, and Musk quickly countersued. Here is the latest in the Musk-Twitter saga since we published our timeline on May 20, 2022.
[Editor's Note: Though we tried to hit the highlights in the Musk-Twitter battle, we may have inadvertently omitted some of the many conversations, letters and other events surrounding the feud.]
On May 26, a proposed class action lawsuit was filed against the SpaceX and Tesla CEO and Twitter by Twitter shareholders over the volatile acquisition deal, reports CNBC. The lawsuit alleged that Musk violated corporate laws in California and that these violations resulted in the manipulation of the stock market and Twitter's value. Among other allegations, the lawsuit claims that Musk benefited financially by delaying his disclosure of his purchase of shares to the SEC and buying shares based on insider information. Another key allegation is that Musk stated in mid-May that the deal may not close, causing further volatility in the value of Twitter stock.
In a letter to Twitter on June 6, Musk accused Twitter of a material breach of contract according to the terms of their merger agreement, potentially jeopardizing their $44 billion deal. At issue was Twitter's alleged failure to provide the requested data about spam and fake accounts on the Twitter platform. Musk had been requesting this information since May 9 and had yet to receive it. The two parties argued through their attorneys ever since.
In the June 6, 2022 letter to Twitter's chief legal officer Vijaya Gadde, attorney Mike Ringler of Skadden, Arps, Slate, Meagher & Flom LLP, which was filed with the Securities and Exchange Commission, wrote:
"Twitter's latest offer to simply provide additional details regarding the company's own testing methodologies, whether through written materials or verbal explanations, is tantamount to refusing Mr. Musk's data requests. Twitter's effort to characterize it otherwise is merely an attempt to obfuscate and confuse the issue. Mr. Musk has made it clear that he does not believe the company's lax testing methodologies are adequate so he must conduct his own analysis. The data he has requested is necessary to do so," wrote Ringler.
Twitter responded to Musk's claims, according to CNBC:
"Twitter has and will continue to cooperatively share information with Mr. Musk to consummate the transaction in accordance with the merger agreement. We believe this agreement is in the best interest of all shareholders. We intend to close the transaction and enforce the merger agreement at the agreed price and terms," Twitter said in a statement.
In a July 8 tweet, Twitter board chairman Bret Taylor said the company will continue to pursue the merger based on the original terms of the agreement, and they will pursue legal action if Musk does not follow through in his acquisition of the company.
On July 12, Twitter sued Elon Musk for balking at the $44 billion deal. The lawsuit alleges that Musk committed a range of violations that have brought down the value of Twitter, caused chaos inside and outside the company, and that Musk has not acted in good faith. In addition, Twitter said that Musk secretly purchased shares of their stock without proper disclosure to the SEC, according to Reuters.
"In April 2022, Elon Musk entered into a binding merger agreement with Twitter, promising to use his best efforts to get the deal done. Now, less than three months later, Musk refuses to honor his obligations to Twitter and its stockholders because the deal he signed no longer serves his personal interests," said Twitter in the complaint filed in a Delaware court.
"Having mounted a public spectacle to put Twitter in play, and having proposed and then signed a seller-friendly merger agreement, Musk apparently believes that he – unlike every other party subject to Delaware contract law – is free to change his mind, trash the company, disrupt its operations, destroy stockholder value, and walk away," the complaint said.
The first hearing is scheduled for July 19 in Wilmington, Delaware with Chancellor Kathaleen St. J. McCormick presiding. Twitter asked for an expedited process because of the current economic situation and the fact that the company is effectively in limbo with a buyer, said the Wall Street Journal.
On July 15, Musk's legal team filed a motion to oppose expedited court proceedings.
"This Court should reject Plaintiff Twitter, Inc.'s ("Twitter") unjustifiable request to rush this $44 billion merger case to trial in just two months. Twitter's bid for extreme expedition rests on the false premise that the Termination Date in the merger agreement ("Agreement") is October 24, glossing over that this date is automatically stayed if either party files litigation. By filing its complaint, Plaintiff has rendered its supposed need for a September trial moot," read Musk's complaint.
In the latest installment of the Elon Musk-Twitter saga, Musk wants to terminate his $44 billion deal to buy Twitter. Musk's legal counsel delivered the news to Twitter's chief legal officer, Vijaya Gadden, in a letter dated July 8which was also filed with the Securities and Exchange Commission. The letter states that Musk is terminating the merger agreement because "Twitter is in material breach of multiple provisions" of the agreement. Musk believes that Twitter "made false and misleading representations" which he relied upon when agreeing to acquire the social media platform. Further, Musk's legal counsel says that, should the merger be completed, Musk would "suffer a Company Material Adverse Effect."
Musk alleged that Twitter didn't provide requested data. The primary issue is that Musk asked Twitter to provide "all data and information" needed to properly evaluate the transaction. Specifically, Musk wanted information about how many spam and fake accounts the Twitter platform counted among their monetizable daily active users (mDAU). Musk also asked for information about how Twitter identifies and suspends spam and fake accounts, daily measure of mDAU for the last eight quarters, board materials related to Twitter's mDAU calculations, and materials related to Twitter's financial condition.
August 4: Musk countersues Twitter
Elon Musk filed a 164-page countersuit against Twitter that included allegations about the company's user metrics, reported (Business) Insider. He said the company was trying to distract him from "misrepresentations" by failing to provide the real facts surrounding information about spam and fake accounts and other metrics Musk requested. Musk outlined his reasoning for why he should be allowed to back out of the deal and said Twitter was intentionally misleading him. Twitter denied Musk's allegations, stating that Musk wanted to back out of the deal because Twitter's stock value had decreased in value.
Twitter's legal team is working overtime to gather information to make their case against Elon Musk, who is trying to back out of his deal to buy Twitter for $44 billion. In early August, Twitter issued a subpoena seeking information about potential investors including Chamath Palihapitiya, David Sacks, Steve Jurvetson, Marc Andreessen, Jason Calacanis and Keith Rabois, and their communications with Musk, reports The Washington Post.
One purpose of the subpoenas is to determine if Musk had been trying to ditch the deal before he told Twitter he was backing out, says The New York Times. Twitter's lawsuit alleges that Musk violated their agreement by failing to secure financing, which might indicate his intention to abandon the deal.
In July, Peiter Zatko, the former head of security at Twitter, submitted a whistleblower disclosure to Congress, the Securities and Exchange Commission, the Federal Trade Commission, Department of Justice and other federal agencies alleging the social media platform has major cybersecurity vulnerabilities. Zatko said these vulnerabilities are "extreme, egregious deficiencies" that have the potential to put user data, company shareholders, national security and democracy at risk, according to an exclusive report by CNN and The Washington Post.
Zatko, who reported to Twitter's CEO, said the company has misled their board and government regulators about potential dangers, including the possibility of "foreign spying or manipulation, hacking and disinformation campaigns." He also said that some of the company's leadership has tried to cover up the vulnerabilities, and one or more current Twitter employees may be working with a foreign intelligence agency.
In a separate report, CNN said the Senate Judiciary Committee will hold a hearing with Zatko on September 13 to discuss the allegations in his disclosure. The hearing will be held the same day that Twitter shareholders are slated to vote on Musk's $44 billion acquisition proposal.
"Mr. Zatko's allegations of widespread security failures and foreign state actor interference at Twitter raise serious concerns," said Sens. Dick Durbin and Chuck Grassley, the committee's chair and ranking Republican, respectively. "If these claims are accurate, they may show dangerous data privacy and security risks for Twitter users around the world."
In a special shareholder meeting held September 13, Twitter shareholders approved the proposed acquisition by Elon Musk at $54.20 per share, or $44 billion, as proposed by Musk in April. In a news release, Twitter said approximately 98.6% of the votes cast at the special meeting were in favor of adopting the merger agreement. According to Bloomberg, the shareholder meeting was seven minutes long, including three minutes for voting. In addition, shareholders were allowed to submit their votes in advance of the meeting.
"The shareholder approval satisfies the final condition precedent to the closing of the merger under the merger agreement (other than those conditions that by their nature are to be satisfied at closing). Twitter stands ready and willing to complete the merger with affiliates of Mr. Musk immediately, and in any event, no later than on September 15, 2022, the second business day following the satisfaction of all conditions precedent, which is the timeline required by the merger agreement," said Twitter in a September 13, 2022 news release.
Twitter also acknowledged that Musk has attempted to terminate the merger agreement, and they believe that Musk's termination of the agreement is "invalid and without merit." Twitter believes Musk should be bound by the merger agreement and the agreed-upon terms and conditions. To enforce the completion of the agreement, Twitter has sued Musk in the Delaware Court of Chancery. A five-day trial is scheduled to begin on October 17.
The special shareholder meeting had already been scheduled when Musk send a third letter to Twitter last Friday, trying to get out of the deal. In the letter, Musk's attorney Mike Ringler of Skadden, Arps, Slate, Meagher & Flom LLP said they were sending a third letter because "additional facts have come to light" that show Twitter breached the merger agreement. The third letter is intended to protect Musk's interests in case the August 29 termination notice is determined to be invalid.
Ringler stated that on June 28 Twitter entered into a separation agreement with Peiter Zatko in which they made severance payments to Zatko and his attorney totaling $7.75 million. Twitter did not disclose this payment to Musk, and he learned about it when Twitter filed the separation agreement with the court on September 3. Musk's counsel alleges this payment violated the agreement.
In mid-September, Twitter whistleblower Peiter Zatko testified before the Senate Judiciary Committee that the social media platform has major security deficiencies. Zatko, Twitter's former head of security, said the company puts profits ahead of safety and security, and he has serious concerns that user data and access to the platform could be jeopardized, reports CNBC.
"It's not far-fetched to say that an employee inside the company could take over the accounts of all of the senators in this room," said Zatko when testifying before the Senate Judiciary Committee.
Among Zatko's allegations is that Twitter can't ensure that user data is deleted when a user decides to close their account. Zatko said this is because Twitter doesn't know where all the data is stored.
"They don't know what data they have, where it lives or where it came from, and so, unsurprisingly, they can't protect it," Zatko said.
CNBC reports that a spokesperson for Twitter disputed Zatko's testimony and said the company has sufficient controls in place, including background checks and monitoring, and detection systems that control who can access data.
"Today's hearing only confirms that Mr. Zatko's allegations are riddled with inconsistencies and inaccuracies," the spokesperson said in a statement.
The whistleblower disclosure in August further fanned the flames in the controversy between Twitter and Elon Musk. Twitter is trying to legally enforce the $44 billion merger agreement, while Musk is trying desperately to extract himself from it. Musk has requested a continuance to have more time to prepare for an October 17 trial. While Chancellor Kathaleen McCormick ruled against a continuance, she did rule that she'd allow testimony arising from the whistleblower complaint in Musk's countersuit.
"I previously rejected Defendants' arguments in response to Twitter's motion to expedite, making clear that the longer the delay until trial, the greater the risk of irreparable harm to Twitter," McCormick wrote. "I am convinced that even four weeks' delay would risk further harm to Twitter too great to justify."
In an unexpected about-face, billionaire Elon Musk has agreed to purchase Twitter as originally agreed upon in April 2022, reports Deadline. The deal will proceed as planned, provided that debt financing is secured and the judge in the Twitter vs. Elon Musk case agrees to stay the five-day trial scheduled to begin in a Delaware Chancery Court on October 17. The change of heart comes days before Musk's scheduled deposition on Thursday and Friday this week.
Musk's legal team filed a letter with the SEC yesterday, stating they plan to proceed with the original agreement.
"The Musk Parties provide this notice without admission of liability and without waiver of or prejudice to any of their rights, including their right to assert the defenses and counterclaims pending in the Action, including in the event the Action is not stayed, Twitter fails or refuses to comply with its obligations under the April 25, 2022 Merger Agreement or if the transaction contemplated thereby otherwise fails to close," said Musk's attorneys in the letter to the SEC.
In a statement, Twitter said, "We received the letter from the Musk parties which they have filed with the SEC. The intention of the Company is to close the transaction at $54.20 per share."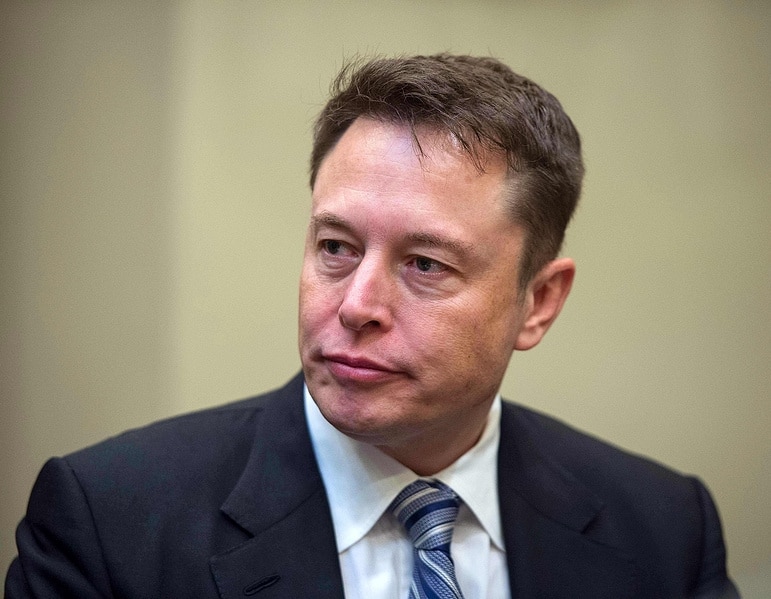 What's next?
What's next in the Musk v. Twitter saga is anyone's guess, but it sounds like the deal may finally go through. Musk is not accepting any admission of liability and is not waiving any of his rights. If the deal goes through, Musk will own Twitter for the cool price of $44 billion while avoiding a deposition and a trial. Was Musk worried he would lose? Regardless, Twitter stock has been rising steadily. As of 7:59 p.m. EDT yesterday, Twitter stock was valued at $49.39 per share, down slightly from the October 4 price of $52.00 per share.