It is the first Friday in June, and summer is just weeks away. What a refreshing change that will be after being cooped up, won't it? Before you break out your beach buckets and sunscreen though, check out Five on Friday. This week, Cheddar explains how creators are gravitating toward fan-direct platforms to share their work, 2Checkout shares its latest subscription usage survey, and Deadline compares the popularity of ad-free streaming services versus ad-supported subscriptions during the pandemic. Also, we offer five tips for growing your email list organically, and LinkedIn posts top subscription jobs you don't want to miss.
Direct-to-Consumer Platforms Help Creators Earn Recurring Revenue During COVID-19
With 42 million Americans out of work, and much of the country still shut down, artists, musicians, performers, video creators, podcasters and other creators are among those trying to get by. Without public venues to showcase their work or to connect with fans, many are losing income. That's why many are turning to direct-to-consumer platforms like Patreon, OnlyFans and Substack to reach their desired audiences and to earn a living, reports Alexander Vuocolo for Cheddar.
According to a March 25 blog post, Patreon said they've seen a huge increase in the number of creators in the first three weeks of March. More than 30,000 have joined the platform, in fact. Vuocolo says that number has grown to 100,000 new creators on the platform since mid-March. On digital platforms like Patreon, creators can share their work while developing a recurring revenue stream.
"The reliable monthly income has made it possible for me to spend less time chasing checks and more time creating," said write Mikki Kendall in a Patreon testimonial.
OnlyFans has a different twist on the direct-to-consumer platform. It is a subscription-based social media platform where users can buy or sell original content. It is usually of the not-safe-for-work/pornographic variety. Substack, on the other hand, is a platform for independent writing where writers can start a newsletter, develop a fan base, and make money from subscriptions.
Though these services are not ideal for every artist or every situation, they are an option that is growing in popularity. These direct-to-consumer platforms give new creators an opportunity to test the waters in a risk-free way; they also help seasoned creators find a home where they can reach their audience directly. In a time where income generating opportunities are hard to come by, these platforms serve a much-needed niche, especially during the COVID-19 pandemic.
2Checkout's Subscription Usage Survey Reveals Interesting Consumer Trends
Despite the coronavirus pandemic, the subscription economy is thriving. All-in-one monetization platform 2Checkout conducted a subscription usage survey in March and April 2020 to get a read on consumers' usage of subscriptions, identify the most popular subscription categories, subscription adoption rates, and other interesting subscription tidbits.
"With subscriptions on the rise, and undeterred even by the COVID-19 pandemic, the survey results show a strong and unrelenting interest in the subscription model across many categories of services, and specific buyer preferences. Any company that relies on subscription sales will surely benefit from learning these findings and trend insights in order to curb churn and improve client retention going forward," said Erich Litch, 2Checkout's President and Chief Operating Officer, in a May 29 news release.
Here are a few insights we found particularly interesting.
Most popular categories:

#1 – streaming services/entertainment at 64%
#2 – subscription-based software and SaaS at 49%
#3 – cloud storage services at 21%
#4 – online education services at 19%
#5 – online press/blog subscriptions at 14%
How do consumers choose subscription? Survey respondents told 2Checkout that contract flexibility was the most important feature, followed by availability of their favorite payment option, a free trial offer, and user reviews and recommendations.
Why do people choose subscriptions? Most often, it is to save time and money, but other factors also come into play.
For more results from 2Checkout's subscription usage survey, including subscription adoption rates, preferred payment methods and reasons for cancellation, view the full survey results at 2Checkout.com.
Ad-Free Streaming Services More Popular Than Ad-Supported Streaming During Pandemic
If you are at home right now (which most of us are), you have probably watched a fair bit of TV, including linear TV and streaming TV. With far fewer entertainment options currently available, streaming has more than doubled since March, reports Deadline. Streaming services have done well, but ad-free streaming services like Netflix and Amazon Prime have surpassed ad-supported services in popularity, according to Nielsen and ReelGood.
Check out these stats of our streaming viewing habits this spring for ad-free services:
YouTube viewing grew 134%, helping it to increase its market share to 20%. (It was 18% this time last year.)
Amazon Prime viewing grew 124%.
Netflix viewing grew 116%, followed by Hulu at 107%.
Ad-supported streaming video services have not fared as well, including the ad-supported versions of YouTube and Hulu. Read more in Dade Hayes' article, "Ad-Free Subscription Streaming Growth Outpaces Ad-Supported Fare During COVID-19," on Deadline.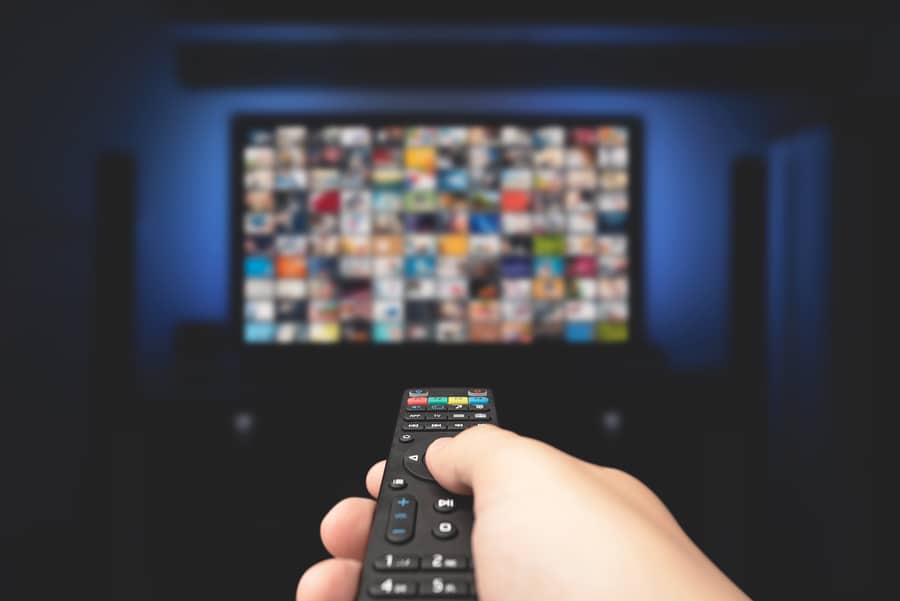 5 Tips for Growing Your Email List Organically
A great email list can be a gold mine for a subscription company who knows how to use it right. But first you have to grow that list. Here are five tips for growing your email list organically.
Exclusive content: Give your subscribers exclusive content as a reward for subscribing. Make sure the content is original, useful and interesting.
Social media: Let your social media followers know you have a free newsletter where they can get more great content. All they have to do is sign up!
Landing pages: If you have attracted someone to your website, they have some level of interest in what you're offering. Leverage that by including a pop-up subscription button on your landing page.
Email signature: Add a "subscribe" button to your email signature.
Bonus content: Offer a free report, infographic or other offer in exchange for their email address and permission to add them to your email newsletter.
Bonus tip: Add a sign-up or subscribe button to your Facebook page, just below the cover photo!
LinkedIn: Top Subscription Jobs
Senior Customer Engagement Manager
Tableau
Seattle, WA
The Senior Customer Engagement Manager is a critical role on our Customer Strategy and Programs team, and a significant contributor to drive overall customer engagement and lifecycle program strategy and end to end customer experience. This role will lead program collaboration across all departments in Marketing, Customer Success and Sales. Some of the asks include setting goals, budgets and the go-to market strategy for customer engagement platforms, building and driving the program execution strategy and plan… Read more.
Director of Audience
San Antonio Express-News
San Antonio, TX
We're looking for an ambitious, creative leader with a combination of news and marketing skills to take on a mission-critical challenge: growing our digital subscriber base. The San Antonio Express-News seeks candidates with a track record of increasing digital subscriptions for a news organization. The ideal candidate will have journalism experience, a strong commitment to journalism values, deep fluency in audience analytics, digital marketing savvy and the ability to work effectively across editorial and business-side departments. Read more.
Head of Creator Promotion
Spotify
New York, NY
The Marketplace team builds Spotify's content and creator platforms. Our Content Platform ingests, understands, and safeguards the world's audio. Our products – Spotify for Artists (S4A), Soundtrap, and SoundBetter – enable artists and their teams to create, connect, and grow their audience. As Head of Creator Promotion, you'll lead a large dynamic team to develop and execute our strategy for creator promotion services to artists and labels. You'll have accountability for the P&L of Marketplace's creator promotion business. Read more.
Director of Customer Retention and Loyalty
VEGAMOUR, Inc.
Los Angeles, CA
The Director of Customer Retention and Loyalty will be responsible for developing the overall strategy and roadmap to drive engagement, repeat sales, and loyalty across Vegamour's key channels and touchpoints, including email, SMS, on-site and loyalty program. This role will report into the Chief Marketing Officer and collaborate closely with the Brand Marketing, Growth, and Ecommerce teams to create cohesive strategies around customer lifecycles, journeys and segmentations. A successful candidate will be very data-driven and have prior experience with retention marketing, CRM and/or loyalty programs. Read more.
Senior Producer – Mobile and Subscriptions, Marcom
Electronic Arts
Redwood City, CA
Sr. Producer, will be responsible for owning the Video and Design Asset Production process and it's daily responsibilities for data-driven, personalized marketing activities at EA. These tasks will range from tracking the daily asset pipeline workflow from conception through to completion and maintaining strong relationships with third party and in-house production partners. This individual will need to work closely with Publishing , Media and Studio partners . Creatively solution oriented is a must. Read more.