The Arena Group announced they have closed the acquisition of AMG/Parade, a multimedia company that reaches more than 54 million domestic readers every month, for $16.3 million. The deal is net of cash acquired and common equity of the company. The company will pay for the acquisition from a completed underwritten public offering that generated $31.5 million in net proceeds. The two companies combined will reach more than 121.9 million monthly users, according to ComScore.
AMG/Parade's brands are focused on lifestyle, celebrity news, food and wellness, and sports and outdoor verticals. They include Parade, Relish, Spry Living, Athlon Sports, and Athlon Outdoors. The acquisition will help The Arena Group anchor their lifestyle vertical, which includes HubPages, Fashionista and Pet Helpful, and expand their sports vertical, Sports Illustrated Media Group, which includes The Spun. The Arena Group also owns TheStreet Finance Group which includes ToughNickel, Crypto Investor, and Dealbreaker.
"We are thrilled to formally welcome AMG/Parade to The Arena Group family of media brands. Their storied brands and content garner incredible reach and will immediately create and anchor a new Lifestyle Arena for our business while reinforcing our status as a leading Sports content creator," said Ross Levinsohn, chairman and CEO of The Arena Group, in an April 4, 2022 news release.
"Our highly efficient, data-driven, technology-powered media platform, coupled with editorial teams who create distinct content, present an exciting opportunity to grow these brands for the long term," Levinsohn added.
Brands continue to grow
In the announcement, The Arena Group shared ComScore data showing the growth of some of its properties, as well as that of Parade.com.
In February, the Sports Illustrated Media Group (SIMG) more than tripled their unique visitors year-over-year, reaching 86 million digital users that month and ranking #4 in the sports category.
After adding The Spun to SIMG in June 2021, the brand increased unique visitors by 154%. In November, The Spun had more than 36 million unique visitors.
Between October 2021 and February 2022, TheStreet Finance Group increased by 249%, growing to 17 million monthly unique visitors.
Under new editorial and subscription product leadership, TheStreet grew 239% between October 2021 and February 2022.
Since 2018, Parade.com has grown its audience more than 584%, including year-over-year increases in 44 of the last 48 months. In January 2022, the site had attracted 16.4 million unique visitors, a record high.
The Arena Group's website says they have 60 million users interested in sports, 59 million users interested in finance, and 73 million users interested in lifestyle, which makes the acquisition a natural fit.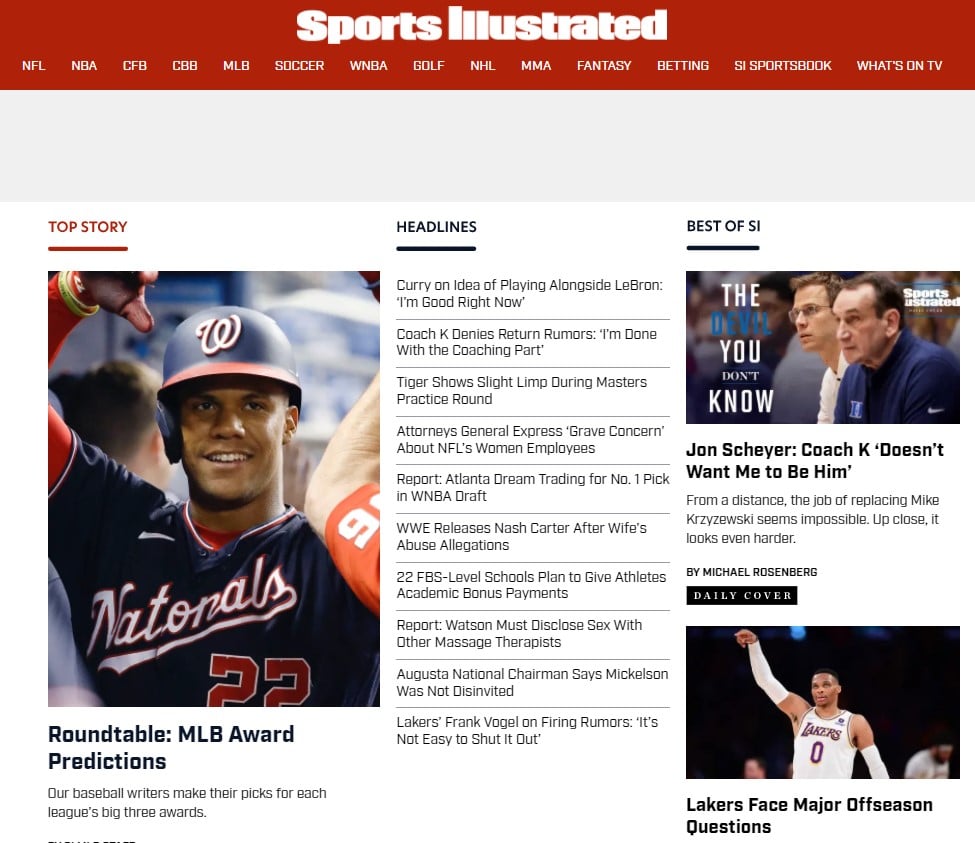 The Maven rebranded as The Arena Group last fall
Last fall, The Maven rebranded the company as The Arena Group. In a September 20, 2021 news release, the company said it wanted to focus on its flagship brands.
"The last year has been one of dramatic change. I'm extremely proud of the team and how we have focused, executed, expanded our business, and delivered strong results," said Levinsohn. "We have grown revenue and audience, driven strategic partnership in gambling, podcasting, and commerce, and partnered with more than 200 publishers. The efforts speak volumes to the dedication of our team and the success of our strategy."
Meredith sued The Maven for breach of contract
In August 2020, Meredith Corporation filed a million-dollar lawsuit against The Maven for breach of contract. According to a 10-page complaint, The Maven owes Meredith money for services rendered under two separate agreements, an outsourcing agreement and a transition services agreement. Under the agreements, Meredith agreed to provide services to continue publishing Sports Illustrated and its websites without interruption for a specified period of time. Two months later, Meredith dropped the lawsuit stating they had reached an agreement with The Maven that they were happy with.
A spokesperson for The Maven, now The Arena Group, said, "Maven and Meredith have solved their legal dispute amiably and are endeavoring to find ways to collaborate in the future," according to the New York Post.
Meredith Corporation was acquired by IAC's Dotdash late last year, making it the largest U.S. print and digital publisher in the U.S. It is not clear if either acquisition will have an impact on The Arena Group's and Dotdash Meredith's desire to partner.
Insider Take
Similar to the newspaper, the magazine industry – including print and digital properties – continues to contract as publishers grow through acquisitions. This not only helps eliminate the competition, it also brings the publishers built-in audiences which may help them increase market share and grow their recurring and advertising revenue. Who will be next?