It has been a tough year for Netflix so far with the loss of subscribers, slowing revenue growth, two rounds of staff layoffs, and political and economic factors beyond their control. On Tuesday, the streaming giant reported its second quarter financials for 2022, and it looks like the tide may be turning. Netflix reported total revenue of $7.97 billion, representing 8.6% growth year-over-year, and a subscriber loss of 970,000. That loss was less than half of the 2 million subscribers Netflix expected to lose in the second quarter. The quarter wasn't without its challenges though. Foreign exchange rates were worse than expected, negatively impacting revenue growth.
"Our challenge and opportunity is to accelerate our revenue and membership growth by continuing to improve our product, content, and marketing as we've done for the last 25 years, and to better monetize our big audience," said Netflix in a July 19, 2022 letter to shareholders.
Second quarter highlights
Netflix has 220.67 million subscribers, representing 5.5% growth year-over-year. This total includes a loss of 970,000 subscribers during the second quarter. Netflix has more subscribers than any other streaming service.
The company reported operating income of $1.58 billion and an operating margin of 19.8%.
Net income for the quarter was $1.44 billion, or $3.20 diluted earnings per share, compared to diluted earnings per share of $2.97 in the second quarter of 2021.
Cost reductions
In the shareholder letter, Netflix said they are cutting costs based on their current rate of revenue growth. In the short-term, the layoffs will cost the company $70 million in severance expenses. The company has also reduced their real estate footprint, and they anticipates an $80 million non-cash impairment for some real estate leases as a result.
What to expect in the third quarter
Netflix provided the following forecast for the third quarter of 2022:
Revenue of approximately $7.8 billion, a 4.7% increase year-over-year
Operating income of $1.26 billion
Operating margin of 16.0%, down from 19.8% in the second quarter
Net income of $961 million, compared to $1.44 billion in the second quarter
Diluted earnings per share of $2.14 compared to $3.20 in the second quarter
"Over the medium term, we intend to continue to adjust our business as appropriate given the relative strength of the USD to protect our operating margin and try to avoid immediate actions that we believe could be detrimental to the business," Netflix said.
Content highlights
One of Netflix's most significant competitive advantages is its content. They have longevity, a deep catalog, ever-changing content, and award-winning originals. Their strategy is to appeal to a wide variety of viewer tastes around the globe. Here are highlights from the streaming service's most recent releases:
Stranger Things, season four, was released during the 2nd quarter. In the first four weeks, it racked up 1.3 billion viewing hours, the biggest season for their English originals.
The new season generated renewed interest in the first three seasons. Compared to the month before season four dropped, seasons one through three saw a viewer increase of five times.
Season three of The Umbrella Academy had 284 million viewer hours, season one of The Lincoln Lawyer had 277 million viewer hours, season five of Selling Sunset had 95 million viewer hours, and the inaugural season of The Ultimatum generated 148 million viewer hours.
In movies, Adam Sandler's Hustle was the biggest movie of the second quarter, generating 186 million hours viewed, followed by Rebel Wilson's Senior Year with 161 million hours viewed.
Netflix is investing in animated programming, including titles like Over the Moon, Back to the Outback and The Sea Beast. To add to their success, Netflix announced they are acquiring animation studio Animal Logic.
The streaming subscription service continues to focus on non-English programming, so they appeal to members all over the world. Columbian series The Marked Heart was in the top 10 in 81 countries by its second week. The Takedown, a French film, was in the top 10 in 91 countries by the second week.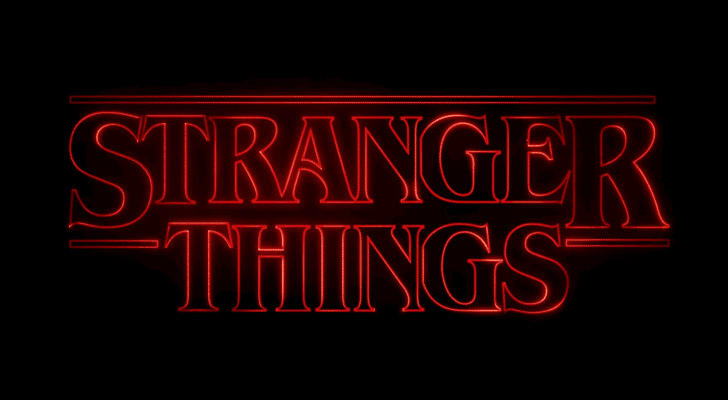 Market share in the U.S.
Netflix garners the top market share of streaming services in the U.S. at 7.7% of U.S. TV viewing. The streaming subscription service had 1,334 billion minutes viewed for the measurement period. The next highest is CBS at 753 billion minutes viewed.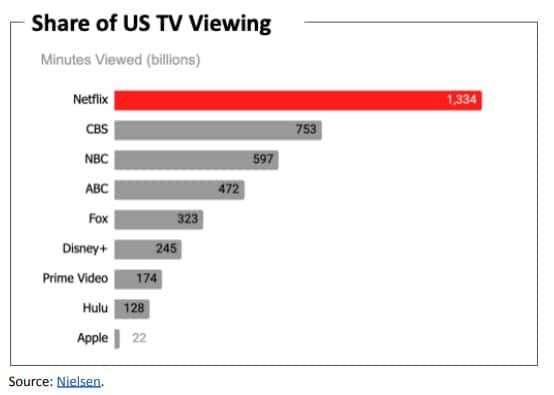 Gaming
Netflix said they have released a total of 24 mobile games since launching the service, free with a subscription, in November 2021. Similar to their viewing content, the games appeal to a broad range of audiences and tastes. Top games include Asphalt Xtreme, Exploding Kittens, Into the Dead 2, and Knittens. They will continue to grow their catalog of mobile games with strategic acquisitions like Night School Studio, Boss Fight Studios, and Next Games, all purchased since last fall.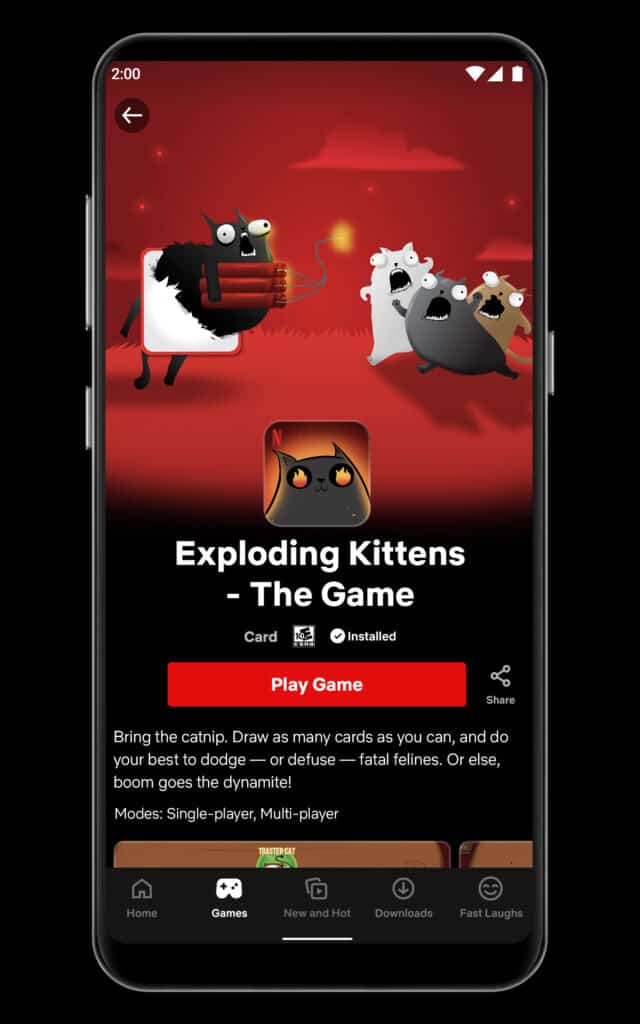 What's next?
Ad-supported streaming is on Netflix's "to do" list. The company will launch a lower-priced tier supported by paid advertising. Netflix may lose some paying subscribers at its top tier, but the company may also attract new audiences at a lower price point. They will also have advertising revenue to offset those shifts. Netflix has selected Microsoft as their technology partner in this endeavor.
"Going forward, we will focus on better monetizing usage through both continued optimization of our pricing and tiering structures as well as the addition of a new, lower-priced ad-supported tier," Netflix said.
Paid sharing is in the works at Netflix, too. Netflix is trying desperately to curb password sharing that occurs between account holders and friends and family that live outside their households. They are currently testing two approaches in Latin America. Based on what they learn, the company will adapt as needed and roll out something on a wider basis in 2023. Though the company has received some criticism, they remain optimistic.
"We're encouraged by our early learnings and ability to convert consumers to paid sharing in Latin America," said Netflix.
Despite these new initiatives, Netflix said it wants to keep their business model simple while also addressing growth opportunities and fixing what isn't working.
"These initiatives are similar to expanding into originals, launching our service across the world, and building our own studio, each of which also increased complexity but are natural extensions intended to enhance our existing business," Netflix added.
Netflix wrapped up the shareholder letter with this summary:
"Reaccelerating our revenue growth is a big challenge. But we've been through hard times before. We've built this company to be flexible and adaptable and this will be a great test for us and our high performance culture. We're fortunate to be in a position of strength as the leader in streaming entertainment by all metrics (revenue, engagement, subscribers, profit and free cash flow). We're confident and optimistic about the future," Netflix concluded.
Netflix stock
Netflix's second quarter was good news to investors. After taking a nearly 40% dive after the first quarter results were made public, Netflix stock is rebounding. As of 7:59 p.m. EDT yesterday, Netflix stock was valued at $216.44 per share, compared to $190.92 the day before financials were result, a double-digit uptick in the last month.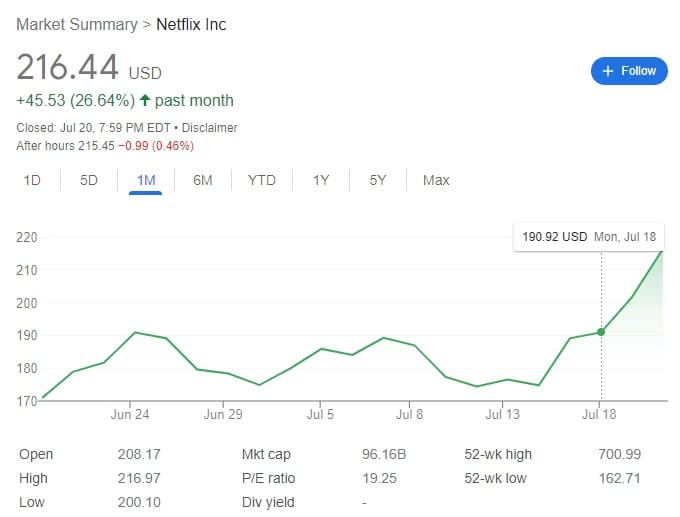 Insider Take
After Netflix's first-quarter financials were released, investors, analysts, and the media panicked. We didn't. We knew that the 25-year-old company would adjust and adapt, as they always have. They knew their high growth rate couldn't last forever, and COVID created a membership spike for virtually all streaming companies. It was not sustainable. Combine slowed growth with political and economic factors beyond Netflix's control, and it is easy to see that change was inevitable. Netflix pivoted as quickly as they could, they tried new opportunities to monetize (ad-supported tier) and plug holes (paid sharing), and they focused on content – programming and gaming – which they do better than just about anyone else.
They aren't out of the woods yet, but except for the COVID spike, they are a slow-and-steady-wins-the-race kind of company. They will adapt, test, and improve where they can, and their financial results will follow. Their next challenge may be the lawsuit filed in May by shareholders suiting for the company's failure to hit subscriber projections which dramatically decreased stock value. The plaintiffs are seeking class action status.