No jokes in this edition of Five on Friday – just audio, updates and opportunities! Amazon launches a new social audio app Amp after preliminary testing, and Vimeo tells high usage creators to pay up or get off the platform. Also, Spotify shares its 2021 royalty data on their Loud & Clear pages, we have updates on the BuzzFeed news saga, along with everyone's favorite feature – top subscription jobs!
Amazon Launches Social Audio App Amp
Have you ever wanted to be a DJ? Amazon has made it possible for anyone to host their own live radio show with their social audio app Amp. The app has been in testing for the last several months, and Amazon is now making a beta version available on a limited basis to iOS users. With Amp, creators can access a catalog of tens of millions of licensed songs from Universal Music Group, Sony Music Entertainment, Warner Music Group and a wide range of independent music companies. Creators can create their own live radio shows, take callers, and build and connect with online communities.
"Radio has always been about music and culture," said John Ciancutti, vice president of Amp. "But imagine if you were inventing the medium for the first time today. You'd combine what people love about radio—spontaneous talk, new music discovery, diverse personalities, and broad programming—with all that's made possible by today's technology. You'd make it so anybody with a phone, a voice, and a love for music could make their own show. And that's exactly what we're doing. Amp makes it possible for you to grab the mic and run the airwaves. We are creating a new version of radio that will have an infinite dial of shows."
In addition to allowing creators to develop their own shows, Amp will also feature shows from artists including Nicki Minaj, Pusha T, Tinashe, Lindsey Stirling, Travis Barker, Lil Yachty and Big Boi, along with personalities like Tefi Pessoa and Nikita Dragun, and popular radio hosts and writers.
"By bringing these incredible personalities into the beta, creators can experience Amp in a way that drives the feedback needed to build the app together, ahead of a public launch later this year," said Ciancutti.
As the service evolves, Amp will add built-in discovery and notifications, Alexa integrations, social sharing and more.
"Amp is still in the works. We decided to launch in beta because we believe that in order to serve communities of creators at all levels, we need to be in dialogue with them. We need them using the app and telling us what features they want. This limited-access beta will allow us to partner with passionate early adopters in a diverse community of creators, so we can improve the experience and better serve everyone when the app officially launches," Ciancutti added.
At launch, the service is free. Creators must use or create a free Amazon account to sign up for Amp. Though free now, we can see this audio app evolving into an opportunity for creators – and Amazon – to generate revenue through tips, subscriptions, advertising and other means.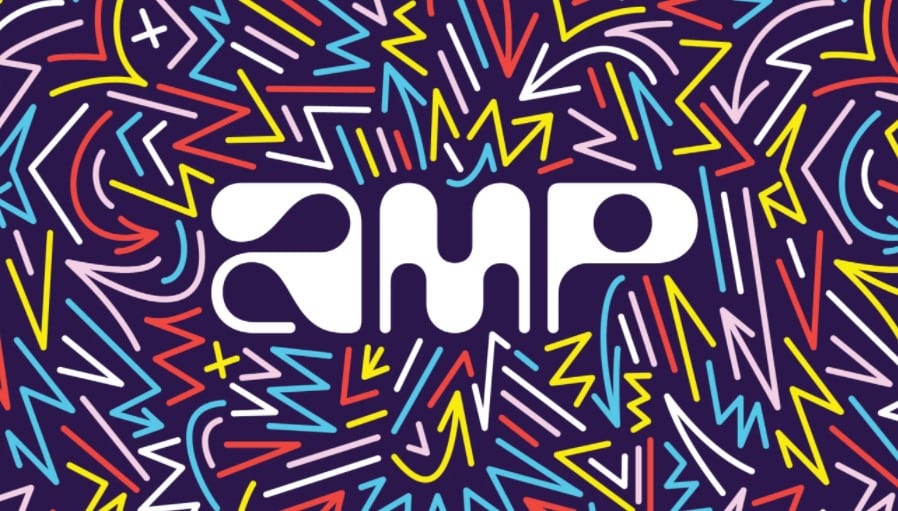 Vimeo Tells High Usage Creators – Pay Up or Take a Hike
Some creators who host their video content on Vimeo are getting notices from the company saying they must have thousands more for their service or take their content elsewhere, reported The Verge. It seems that Vimeo is shifting their focus to the larger corporate market (e.g., Williams Sonoma, Nike, Expedia, the Gap) and, as a result, is issuing ultimatums to smaller creators who use a lot of bandwidth to pay up or get out.
Vimeo touts itself as an all-in-one platform for all a creator's (or company's) video needs, allowing them to create, manage and share high-quality videos. Vimeo utilizes an ad-free freemium model, offering the Vimeo Basic plan for free for the casual user. Vimeo shows four other plans on its website, but also states in their FAQs that the bandwidth limit on self-serve accounts is 2TB. Vimeo says that 99% of their users never reach this limit.
| | | | |
| --- | --- | --- | --- |
| Plus | Pro | Business | Premium |
| 5GB/week | 20GB/week | No weekly limits | Unlimited live streaming |
| 250GB/year | 1TB/year | 5TB/total storage | 7TB/total storage |
| $7/month billed annually | $20/month billed annually | $50/month billed annually | $75/month billed annually |
In one instance, a digital artist started making subscriber-only content for Patreon in 2020. Patreon, however, doesn't offer video hosting, and the artist thought Vimeo was the best option to protect her work and where it can be shared. She was paying $200 a year and has uploaded about 117 videos to date. On March 11, she received a notice from Vimeo that she exceeded her bandwidth usage, and she needed to upgrade to a custom plan for $3,500 a year or take her business elsewhere, The Verge said.
Three days after The Verge's article, Vimeo posted a rebuttal of sorts, "Improving Vimeo's policy on video bandwidth." In the blog post, Vimeo CEO Anjali Sud said that one of their guiding principles is "users first," and they are always trying to improve their service. She said the company has enforced "legacy policies" that were not well communicated to the service's top 1% of users, and they have been slow to respond to user feedback, damaging trust with their users.
"This pains me greatly, and does not do justice to the passion and hard work of our term. I'd like to offer an apology for this, and more importantly, a solution," wrote Sud.
She further stated upcoming changes to the company's current bandwidth policy, based on feedback from some of Vimeo's highest bandwidth users.
Shift bandwidth threshold from a percentage to a flat 2TB, or 2,000GB, monthly, impacting less than 1% of total Vimeo users
Give users more frequent and visible notifications about bandwidth usage
Extend notice periods to at least 30 days
Offer more alternatives such as pro-rated refunds for users who choose to leave the platform
Roll out an exemption policy for creative professionals that waives the bandwidth threshold, providing the creators aren't using Vimeo to monetize their work on other sites
"Vimeo was built to empower you to use video. Our platform has certainly evolved since our founding, but only with the goal of serving more people and businesses around the world. Never to put up friction, but to eradicate it. We won't get everything right, and we will make mistakes as we scale. But we will always be honest about our shortcomings and never stop striving to build a company that puts users first and innovates in making video accessible to all," Sud said.
These changes will go a long way to appeasing some of the impacted creators, but there are some that are still likely to leave if they can find a platform that better meets their needs.
Spotify Loud & Clear: 2021 Royalty Statistics
Since the early days of iTunes, the music industry has protested that artists, songwriters, producers and music labels were not being paid equitably for their intellectual property. Some artists have even pulled their song catalogs or refused to share their work with certain streaming audio services. In an attempt to bridge the gap, last year, Spotify launched Loud & Clear where the company would be transparent about royalty payments. Last week, Spotify released 2021 numbers.
"Last year, if there was one big takeaway, I'd say it was this: Not only is streaming driving record revenues for the music industry, but there are also more artists sharing in that success than ever before. And this year's numbers reveal further meaningful progress toward a more vibrant and diverse music industry," said Daniel Ek, Spotify founder and CEO.
Here are a few notable highlights from 2021:
Last year, Spotify paid out more than $7 billion to the music industry – more than any other service, they say. This is more than double what Spotify paid in 2017.
Spotify has paid over $30 billion since the company was founded.
More than 50,000 artists generated $10,000 or more in revenue.
More than 1,000 artists generated $1 million or more.
Spotify represents 20% of global recorded revenue.
Music publishers earned over $1 billion for the second year in a row.
"Just like the hyper-competitive worlds of film or sports, it's difficult to make it in music. I get that. But the figures we're sharing show that Spotify is improving on the music industry of the past, and more and more artists are able to stand out in the streaming era," added Ek. "Music matters. To the world and to Spotify. It's where we started and what continues to inspire us as we build the most valuable platform for artists. We're nowhere near done."
For more information, including Spotify's Top 10 Takeaways from 2021, visit Spotify Loud & Clear online.
BuzzFeed News Update
Last week, we shared the news that the BuzzFeed News team is getting smaller. The company announced they were making major changes to the newsroom staff, including focusing on the biggest news of the day, culture, entertainment, celebrity news, and life on the internet, and cutting staff who covered investigations, inequality, politics and science. These cuts represented 1.7% of the total work force, but investors are reportedly saying BuzzFeed News needs to go entirely, because it isn't profitable. BuzzFeed itself is profitable, but the news division is reportedly losing $10 million a year.
Here are additional updates:
Top Subscription Jobs
Looking for a sweet new subscription gig? Check out these postings from LinkedIn – and don't forget to check out Subscription Insider's very own jobs page for more job opportunities! Does your subscription, platform or payments company have a job to post? Contact us at [email protected] for details on how to get your job vacancy listed!
Chief Subscriptions Officer
Insider, Inc.
New York, NY (Hybrid)
Insider is looking for a Chief Subscriptions Officer to lead our expanding subscriptions business as we aim to reach our first 1 million subscribers. Reporting into the President and part of our senior executive team, the CSO is responsible for our subscription acquisition, retention, marketing, business intelligence, and customer-facing functions directly, as well as our enterprise subscription business, working closely with editorial and dedicated product and technology teams to delight prospective and existing subscribers with a frictionless experience. Read more.
Senior Director, Data Science, Digital Subscription
SiriusXM
New York, NY
We are looking for a Senior Director Data Science, Digital Subscription to join our Data Science & Advanced Analytics team in SiriusXM Marketing. The Senior Director Data Science plays a key role in conducting in-market control tests and building predictive models to increase subscription, revenue and consumer experience for our growing Digital Acquisition line of business. In this role, you will work closely with Digital Acquisition Marketing, Digital Strategy and Media and Digital Analytics to design, analyze test results, develop statistical models and make strategic recommendations to help fuel subscriber growth. We seek an individual with strong experience in data science and advanced analytics especially in digital media for prospecting and lead generation. Read more.
Manager, Consumer Payments Optimization
The Walt Disney Company
Burbank, CA
This role is responsible for analyzing global payment trends, regulations and market dynamics in order to identify opportunities for performance, cost, and guest experience optimization across the payments ecosystem through collaboration with internal business teams and our external partners to determine the anticipated business benefit and drive implementation activities. Responsibilities include identifying global optimization opportunities across every facet of direct-to-consumer payments (i.e. approval rates, interchange, fees, routing optimization, costs, revenue, customer experience, etc.), analyzing consumer payments data to drive business decisions and improve payment performance (KPIs)… Read more.
Senior Lifecycle Manager, Onboarding
Calm
United States (Remote)
We are looking for a strategic marketer with a strong technical and data analytics backbone to create the Onboarding experience for new Calm app members. These programs will be optimized to drive conversions, activation and engagement. You will work with the Product, Data, Content and Marketing teams to identify opportunities and create new strategies. A strong background in data, reporting, email + push marketing and basic foundational knowledge of engineering are required. You must be comfortable overseeing campaigns end-to-end, from creation to deployment to analysis. Read more.
Content Acquisition Manager, Music Publishing Operations
Amazon
Culver City, CA
Role can be based in LA, New York, Seattle or London
The Publishing Operations team drives the business operations behind Amazon Music's royalty payments & reporting. Our mission is to support the songwriter-creator community, while delivering the best content selection and music experience for our customers. You will be responsible for managing our royalty operations and content licensing strategy to provide the best music experience for our customers. This is a multi-faceted role, where you will be valued for wearing multiple hats and working across traditional boundaries. The ideal candidate has a passion for music, an entrepreneurial spirit, and experience in global rights administration. Read more.