'Tis the season for streaming news. Subscribers can now watch their favorite Discovery+ programs via The Roku Channel. Earlier this week, Roku announced that Discovery+ is now available through their premium subscription portal. The streaming content includes more than 70,000 episodes of both current and classic shows, including programming from HGTV, the Food Network, TLC, OWN, Animal Planet, and the Magnolia Network and more. More than 200 Discovery originals will also be available via Roku.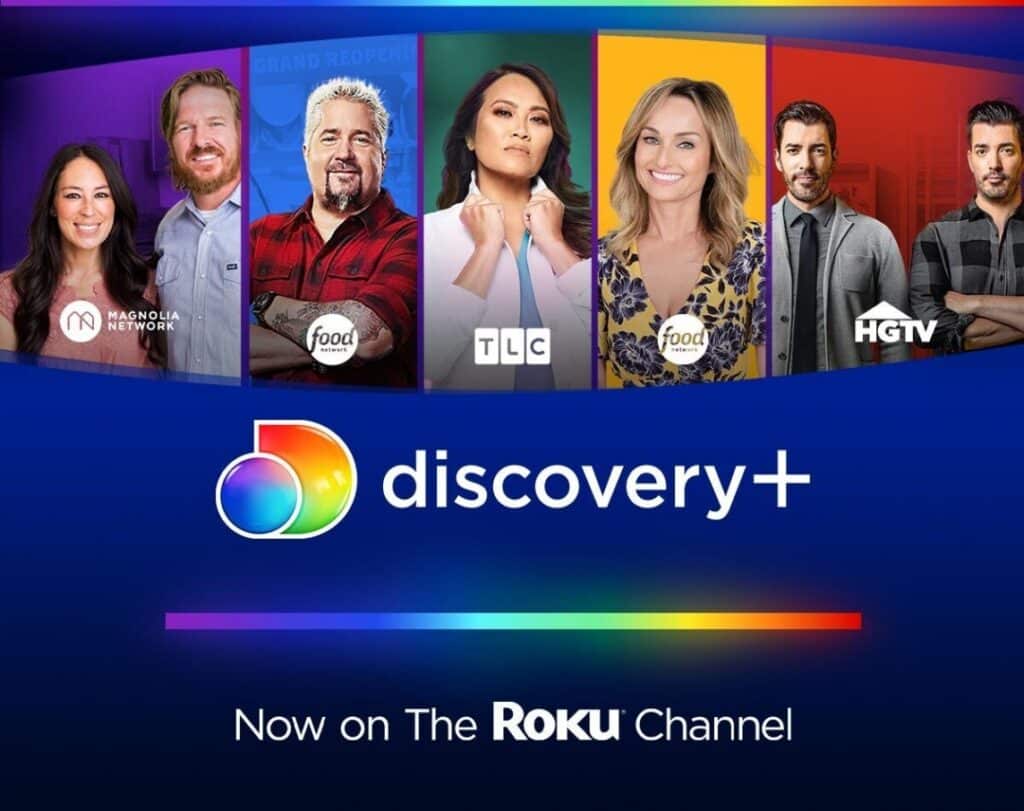 "Hi Streamers! Even more of your favorite premium TV Shows are headed to The Roku Channel. We're thrilled to announce that both the ad-free and ad-supported versions of discovery+ are now available for streamers to enjoy directly through Premium Subscriptions on The Roku Channel," said Nicole Fencel in a May 10, 2022 Roku blog post.
The ad-free premium subscription is available for $6.99 a month and the ad-supported streaming subscription can be purchased for $4.99 a month. Once subscribed, viewers can access their favorite episodes of 90 Day Fiancé, Naked and Afraid, Ghost Adventures, The Island with Bear Grylls, Homicide Hunter, Dirty Jobs and Dr. Pimple Popper on their mobile devices, tablets, computers, game consoles or connected TVs.

Roku's performance
In an April 28 letter to shareholders, Roku revealed the company had a solid first quarter of the year in terms of revenue, active accounts and average revenue per user (ARPU), which may be why Discovery+ chose the Roku platform for distribution of their premium content. Highlights from Roku's first quarter of 2022 include the following:
Roku had 61.3 million active accounts, a 14% increase year-over-year, an addition of 1.1 million incremental active accounts.
Roku viewers watched 20.9 billion streaming hours in the first quarter, a 14% increase year-over-year, and up 1.4 billion hours over the previous quarter.
ARPU for the quarter was $42.91, a 34% increase year-over-year.
Total net revenue was $733.7 million, a 28% increase year-over-year. Of this, $646.9 million was from the Roku platform, while $86.8 million was from Roku players.
Roku had gross profit of $364.8 million, a 12% increase year-over-year, and a net loss of $(23.5) million from operations.
For the second quarter, the company is projecting net revenue of $805 million, gross profit of $395 million, and a net loss of $(109) million.
Roku also revealed to shareholders that they are the No. 1 TV streaming platform by hours in the U.S., Canada and Mexico.
"As successful as we have been to date in growing user engagement, we believe there is still significant room to grow this engagement. Our Streaming Hours per Active Account per day was 3.8 hours globally in Q1 vs. the average U.S. household, which consumes approximately 8 hours of TV per day (Nielsen)," said Anthony Founder, Roku founder and CEO, and Steve Louden, CFO in Roku's shareholder letter.
The Roku Channel
The Roku Channel, just one channel accessible on the Roku OS and platform, was one of the company's top five channels in the U.S. by active account and by streaming hour engagement.
"The growing scale of The Roku Channel enables us to continue to uplevel the quality and diversity of our content portfolio, reinforcing the flywheel in which more content grows engagement, more engagement drives ad revenue, and more ad revenue drives more content," Roku's CEO and CFO said. "The Roku Channel is a core strategic asset that simultaneously benefits viewers, content partners and advertisers, while generating increasing platform revenue."
For content owners like Discovery+, The Roku Channel offers the opportunity to distribute and monetize content through licensing agreements and through premium subscriptions. The large audience base is also attractive to advertisers. Since Discovery+ uses a freemium model, they get the best of both worlds.
Insider Take
At the end of 2021, Discovery had 22 million global paid subscribers to its direct-to-consumer streaming services. The recent completion of the company's acquisition of WarnerMedia will exponentially grow the company's subscriber base with their premium subscription offerings. This strategic partnership with Roku is mutually beneficial, getting Discovery+ in front Roku's viewers and giving both companies the potential to significantly grow subscription and advertising revenue.