Today at Subscription Show 2022, Ravin Checker, founder and CEO of xfactrs, announced the company is launching an AI-based decision intelligence platform for subscription businesses. Through proactive controls and smart signals, the platform automates revenue leakage protection across the lead-to-cash cycle.
While not everyone in the audience acknowledged they have revenue leaks in their subscription business, Checker said every subscription company has leakage, and he offered three examples of companies who were not ready to admit their revenue leakage.
The first was a large media company in New England who allowed subscribers to use their service for free for six months. In another example, a Silicon Valley-based technology company was losing $75,000 a month due to incorrect integrations between their systems. In a third example, a Texas manufacturer lost millions of dollars when they switched CRM platforms. In each example, the companies were not aware of the leakage problems right away.
"Every subscription company has leakage," Checker said. "As the company grows, business becomes more complex and more leakage happens."
This is a huge potential problem as companies expand and evolve. The subscription economy is projected to reach $1.5 trillion globally by 2025.
"Growth will happen, complexity will grow, and leakage will happen," said Checker.
He went on to explain that it isn't a single technology system that leaks, but the connections between the systems and associated processes throughout the revenue lifecycle. So how do subscription companies go about fixing the problem? Checker said that oftentimes companies hire consultants who look at a static snapshot in time and act on yesterday's data, and this leads to a "dependency loop" where companies need to keep going back to the consultants to fix additional leakage.
"We all know subscriptions are anything but static. It is a continuous iteration of pricing, strategy, operations, technology, service delivery and associated KPIs," he explained.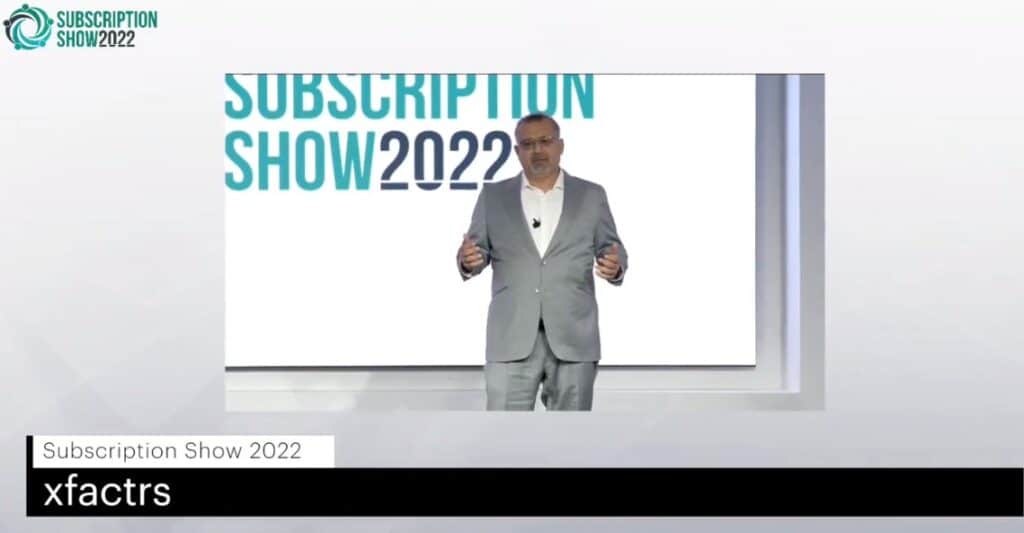 To help subscription companies thrive, Checkers founded xfactrs, an AI-based decision intelligence platform that brings companies visibility across the leakage lifecycle by sending proactive signals, providing real-time knowledge and helping them regain control of their subscription journey.
In their announcement published this morning, xfactrs explains that their platform integrates the silos of the current ecosystem (e.g., CRM, financial systems, billing, etc.) to create a common stream of subscription lifecycle data. The platform learns from the existing data points using data observability, machine learning and AI, applies the pre-loaded benchmark KPIs of the subscription industry and a company's business domain, and then proactively gives real-time business signals to help companies make the right decisions and deliver incredible value to customers. 
"The day when all businesses will adopt a subscription model is not far away. As a person committed to the subscription industry evolution for the last three decades, this is extremely exciting. The return from a well-executed subscription model is huge, but lack of proper preparation and understanding can derail it. xfactrs is built with the sole intent of enabling all businesses to thrive in the subscription industry. The platform is evolving rapidly and currently has the largest number of assurance areas across the lead-to-cash cycle for subscription businesses. The successful implementation with C Spire gives us the confidence that organizations of any size and vertical can benefit from xfactrs," said Checker.
To learn more about the platform or to request a demo, subscription companies can visit xfactrs.com online.

Insider Take
This announcement contained all the things we love: subscriptions, technology, efficiency, revenue and solutions. Subscription companies and technology are constantly evolving, and it is hard to stay on top of things. That's one of the reasons that integrating multiple systems can create revenue leakage. xfactrs has taken their experience and strengths to create a solution that benefits subscription companies who want an ongoing solution, rather than a one-time fix. We have not looked at it ourselves yet, but we are intrigued by the concept.