This week, subscriptions are shaking things up new products, new podcasts and new looks. Roku added NFL Zone to their Sports Zone, allowing further integration of the football league to kick off football season. Following up, YouTube is taking a page out of TikTok's book and trying Samples of music. The Economist is rolling out a new subscription product in October, X is trying a new form of verification, and Facebook gets a new look, sort of.
Roku adds NFL Zone
The NFL is getting cozy with more brands this year. Roku is the latest brand the league has teamed up with, helping viewers with Smart TVs and streaming devices connect to the football league more directly.
This partnership will mark the first official league-branded zone within Roku's Sports Zone, a press release shared. The new NFL Zone will allow football fans to find football games more easily, via a centralized location for live and upcoming games. In addition, fans can find weekly game previews, highlights and additional football content.
"Last year we introduced the Sports experience for our highly engaged sports audience, making it simpler for Roku users to watch sports programming. As we start the biggest sports season of the year, providing easy access to NFL games and content to our millions of users is a top priority for us. We look forward to fans immersing themselves within the NFL Zone and making it their destination to find NFL games," Gidon Katz of Roku said.
The NFL Zone can be found in the main sports section of the Roku home screen menu and via the search function on a Roku device. One thing to note about the NFL Zone is that it can display available games, but viewers still need a valid way to watch the games, Digital Trends shared.
This move is one of many that Roku has done to expand into football, specifically, NFL content, TV Technology reported. Earlier this year, they added The NFL Channel to The Roku Channel's Live TV Channel Guide. The channel provides hundreds of hours of official NFL programming, including in-season commentary, game replays, documentaries and more. They also produced an original documentary, "NFL Draft: The Pick Is In," and a follow-up was greenlit.
The new NFL Zone has already launched and is available on Roku devices.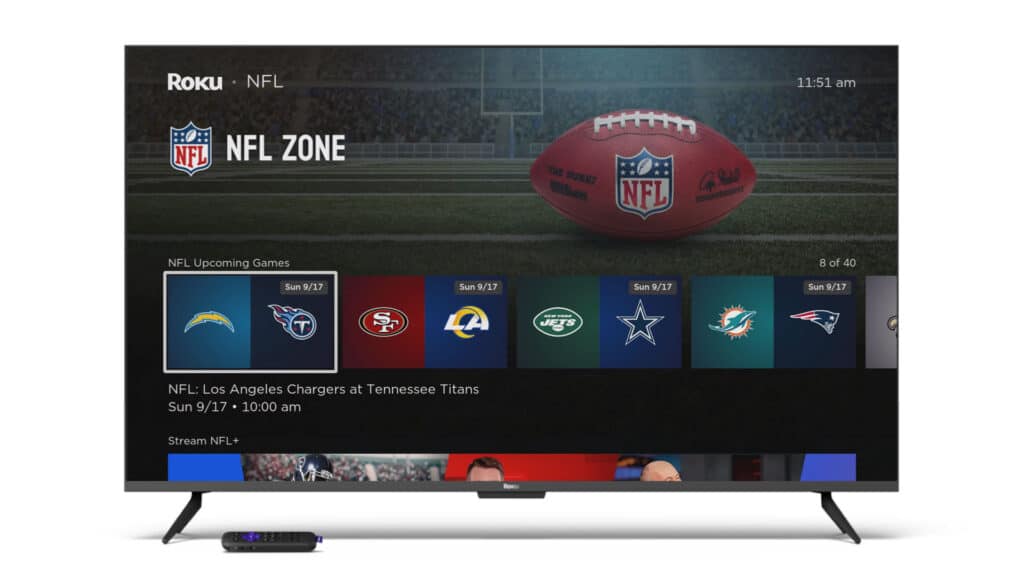 YouTube launches Samples for music discoverability
YouTube Music is looking to innovate with their newest addition, Samples. The new feature is a way to discover new and different songs from the YouTube library and allow more artists to get discovered. The feature launched globally last month.
YouTube announced Samples on their blog, sharing that it is easier than ever to discover new music. The new feature displays a feed of short-form video segments with small snippets of their music, much like Spotify's Discovery Feed. From Samples, users can add a song to their collection or playlist, share it with their friends, and more. Displayed clips will be 30 seconds long, and the platform hopes that will be enough to give listeners a good feel of the song.
"If you ask people how they discover music, they always say friends and family, but just recently short-form video climbed into a close number two. We sort of took that insight and we decided to make a discovery focused, short-form video experience solely focused around music," Brandon Bilinski of YouTube said in an interview with TechCrunch.
With Samples, the feed is tailored to the user. By the time Samples has been integrated, most YouTube Music users should already have playlists tuned to their listening habits. Interestingly, YouTube already has a Discover playlist it offers to users. However, to make the Discover Playlist and Samples different, there is an algorithm difference to highlight artists the user may not have heard of before, said Engadget.
Another feature YouTube was excited to share was the use of songs from Samples in users' own YouTube Shorts. This could give Samples an edge over Spotify's Discovery Feed or Apple Music's curated playlists. With Samples, users can do everything – podcasts, music, videos, viewing Shorts, and now creating Shorts. Samples will help YouTube compete against TikTok and Spotify.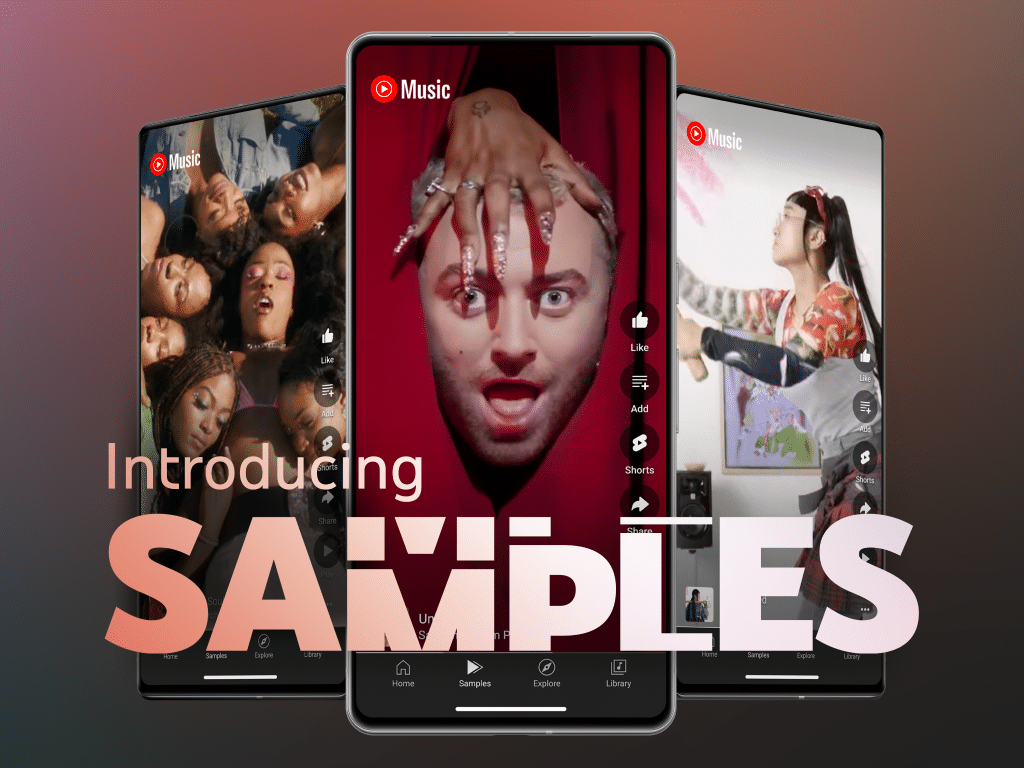 The Economist adds podcast tier
The Economist is cozying up with podcasts in a new way. They have launched a new subscription tier, Economist Podcasts+. The tier will give exclusive access to all episodes of The Economist's podcasts, old and new. The offering will roll out in mid-October. The company's podcast portfolio currently includes:
The Intelligence
World in Brief
Checks and Balance
Money Talks
Babbage
Drum Tower
Editor's Picks
The Prince
Next Year in Moscow
"The decision to create a subscription tier for podcasts is the logical result of our approach to our business across digital and print: we produce premium journalism for subscribers around the world and make it available at a fair price. We think podcasting ought to follow that model, and we believe this initiative will enable further investment in our audio offerings," said Bob Cohn of The Economist.
Current subscribers to The Economist will gain access to the library of podcasts at no extra cost, Axios shared. Nonsubscribers who want access to the new tier can start preordering their subscriptions at a 50% discount off the annual Economist price of $49. Espresso subscribers will have access to The Intelligence but will otherwise have to subscribe to the new tier.
With the new tier, all The Economist's shows, other than The Intelligence, will be put behind a paywall. Axios speculated that some sample episodes of weekly shows and limited-series podcasts may be made available at some point. There will also be new shows added to the subscription, including a series on management and a Saturday edition of The Intelligence. In addition, the shows behind a paywall will continue to bring ad revenue.
Economist Podcasts+ will roll out on October 17th, and subscribers will be charged on or before that date, according to the landing page for the new tier. A promotional rate of $24.50 applies until the platform launches.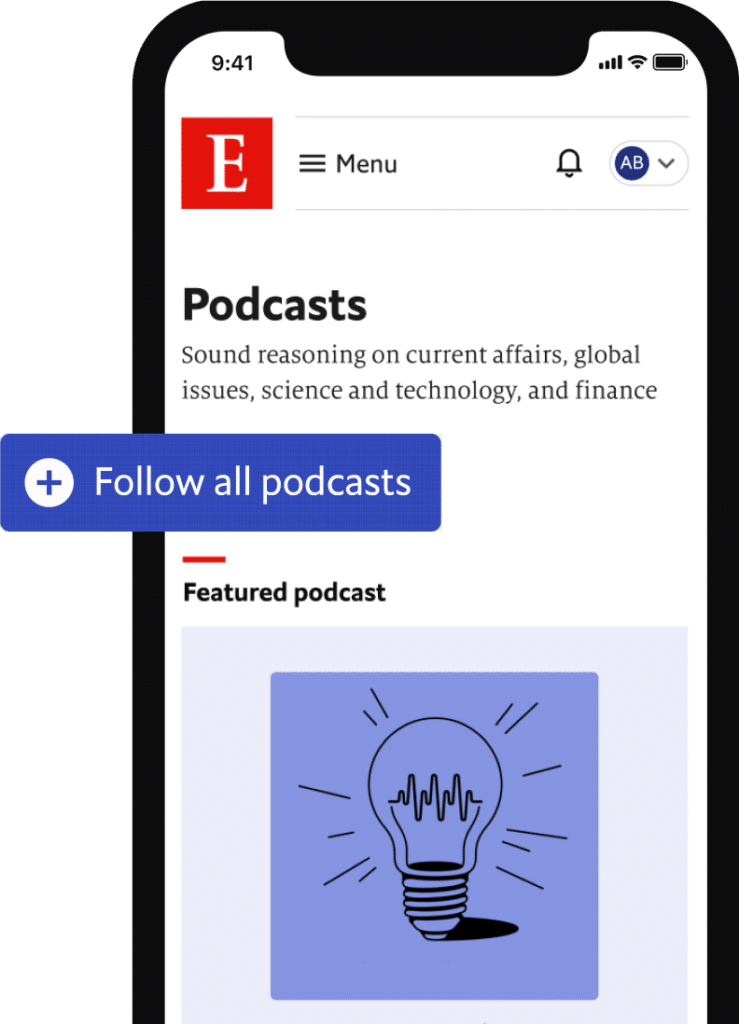 Copyright © 2023 Authority Media Network, LLC. All rights reserved. Reproduction without permission is prohibited.
X introduces government ID-based verification
X has introduced a new form of verification. In certain cases, the platform may require a users' government-issued identification card to ensure the identity of the person behind the account. ID verification is currently available in several countries, and is expected to expand to the European Union, the European Economic Area and the United Kingdom.
On their help center page regarding the matter, the platform said they are currently focused on account authentication to prevent impersonation, but they may pursue other matters. Ideas expressed included ensuring users are accessing age-appropriate content, as well as protecting against spam. X is also utilizing this to enhance the overall user experience.
Users who have verified their account with a government issued ID will also receive benefits like prioritized support, along with a label stating that their identity has been certified. In addition, X intends to expedite Premium reviews for users who are ID verified, reported Engadget. There is also greater flexibility granted when it comes to account changes.
With the new form of verification, X stressed that an ID verification label does not mean an endorsement from X, nor does it mean there is more importance placed on that account. If a user's account is not in compliance, they run the risk of losing their identity verification label.
X is partnering with verification company AU10TIX to help authorize users. Users are being prompted to prepare a government-issued ID, check that their device's camera is uncovered and working, and be prepared to take a selfie along with photos of their ID. Users must check a box to consent to images of their selfie and ID being used, as well as extracted biometric data to confirm their identity, The Verge reported. AU10TIX markets itself as a company that can verify someone in eight seconds, without even partial human involvement. They have previously worked with companies like PayPal and PrimeTrust.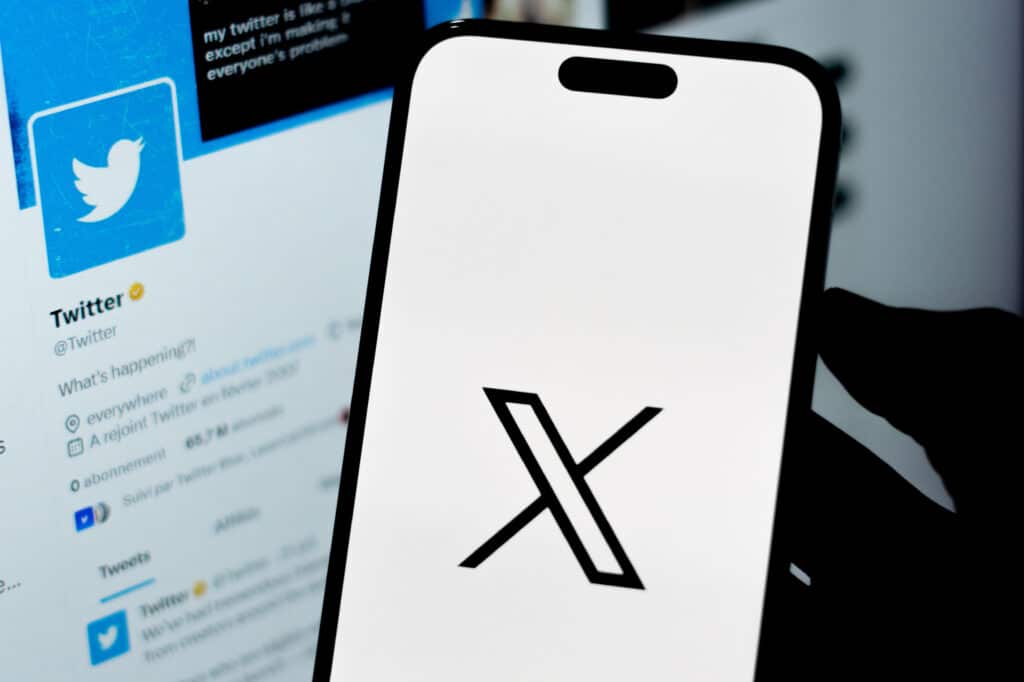 Facebook gets a new look (sort of)
As Meta continues testing new products, including subscriptions and paid products, they "redefined" their brand this week with a new logo. Well, a revamped version of the last logo. In a September 20 blog post, Facebook said this is the first phase of a "refreshed identify system" for Facebook. In the announcement, the identify three key drivers behind the new design:
Elevate the most iconic elements of the brand to create a distinctive, refreshed Facebook
Unify the Facebook brand across products and marketing
Create an expansive color palette to complement their core blue color
"The goal of our work was to expand upon our foundation and create the defining mark of our brand that anchors the identity system across Facebook. We wanted to ensure that the refreshed logo felt familiar, yet dynamic, polished and elegant in execution. These subtle, but significant changes allowed us to achieve optical balance with a sense of forward movement," said Dave N., director of design at Facebook.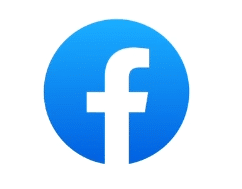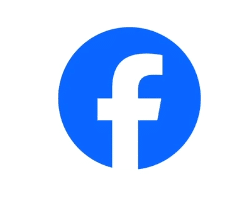 "Strong integration and partnership between product, brand strategy, brand design and engineering have been the key to driving cohesion across the entire design system. We look forward to continuing this collaboration and bringing the brand to life," said May H., director of design at Meta.
In the coming months, Facebook is also updating its "reactions" with adjusted colors and to make them come to life more.
Copyright © 2023 Authority Media Network, LLC. All rights reserved. Reproduction without permission is prohibited.