Since completing the sale of Twitter on October 27, new owner Elon Musk has instigated and reacted to turmoil across the social media platform. Among the challenges are broad employee layoffs, asking some fired employees to return, fake accounts causing chaos, launching and suspending an $8-a-month verified accounts subscription, and new parody guidelines. Each day brings with it some new form of chaos, followed by explanations and reactions from Musk on his Twitter account. Here are highlights from the last few weeks.
Twitter layoffs
To make Twitter financially viable, rumors flew that Musk planned to cut half of Twitter's workforce of 7,500. On November 4, those rumors became reality as Twitter laid off thousands of employees across the company, reported CNN. Among the affected departments were ethical AI, marketing and communication, human rights, trust and safety, customer service, engineering, search, public policy, and wellness. According to some former Twitter employees, they were locked out of company emails, laptops and Slack before receiving official notification.
According to TechCrunch, Musk laid off 3,700 employees, but now Twitter wants dozens of those workers to come back. Some employees were laid off "by mistake," while others were critical to making changes to the platform that Musk wanted. In a Slack message, tweeted by Platformer's Casey Newton, Twitter asked its remaining employees for recommendations on who they would bring back.
In related news, Twitter is being sued for not providing proper notice of the mass layoffs, said TechCrunch. The lawsuit alleges that Twitter violated laws created to protect workers including the federal Worker Adjustment and Retraining Notification Act and the California WARN Act, which require 60 days' notice before broad layoffs. In addition, the lawsuit, which was filed in U.S. District Court in the Northern District of California, says the layoffs actually began November 1.
Also, this weekend, news broke that Twitter has terminated its contracts with 4,400 out of 5,500 contractors (80%) at Twitter, reported CNBC on Sunday. Some of those let go were part of the content moderation team. The employees working with the contractors were not aware of the terminations in advance, leaving them hanging with work in progress. CNBC also noted that Twitter's entire communications team was also among those laid off. Ina Fried of Axios reported on it and tweeted about the additional round of layoffs.
Launch and suspension of $8-a-month verified accounts subscription
On November 9, Twitter launched a controversial $8-a-month subscription that allowed anyone who subscribed the opportunity to earn the coveted blue checkmark. Previously, blue checkmarks were made available mostly to celebrities, influencers, politicians, journalists, brands, companies and other officials. Now anyone can buy one for $8 without any actual ID verification. In a tweet the same day, Musk said the "blue check will be the greater leveler."
Later the same day, after some Twitter "official" accounts were spoofed, Musk "killed" the concept altogether. Kari Lake, Lockheed Martin, American Girl, Eli Lilly, BP, Chiquita, Tesla and Nintendo were among the victims of the spoof, said Forbes. In an attempt to correct the problem, Twitter implemented a gray checkmark with the word "Official" next to it.
After the chaos caused by the $8-a-month blue checkmark impersonation fiasco, Musk outlined new guidelines for parody accounts. For example, the word "parody" must be used in the Twitter user's screen name and not just in their bio. Twitter may offer violators of the policy an opportunity to bring their accounts into compliance. Temporary and permanent suspensions will be at Twitter's discretion if changes are not made.
Subscription revenue required to survive
In a November 9 email from Musk to Twitter staff and published by CNBC, Musk said the "economic picture ahead is dire," particularly in light of the fact that the company is so reliant on advertising revenue. He said half of the company's revenue needs to come from subscriptions, which was one of the reasons for the big push to launch the $8-a-month verified account subscription.
"Without significant subscription revenue, there is a good chance Twitter will not survive the upcoming economic downturn," wrote Musk. "We need roughly half of our revenue to be subscription."
In the same email, Musk also said that remote work will no longer be allowed unless an exception is granted. All employees will be required to be in the office at least 40 hours per week.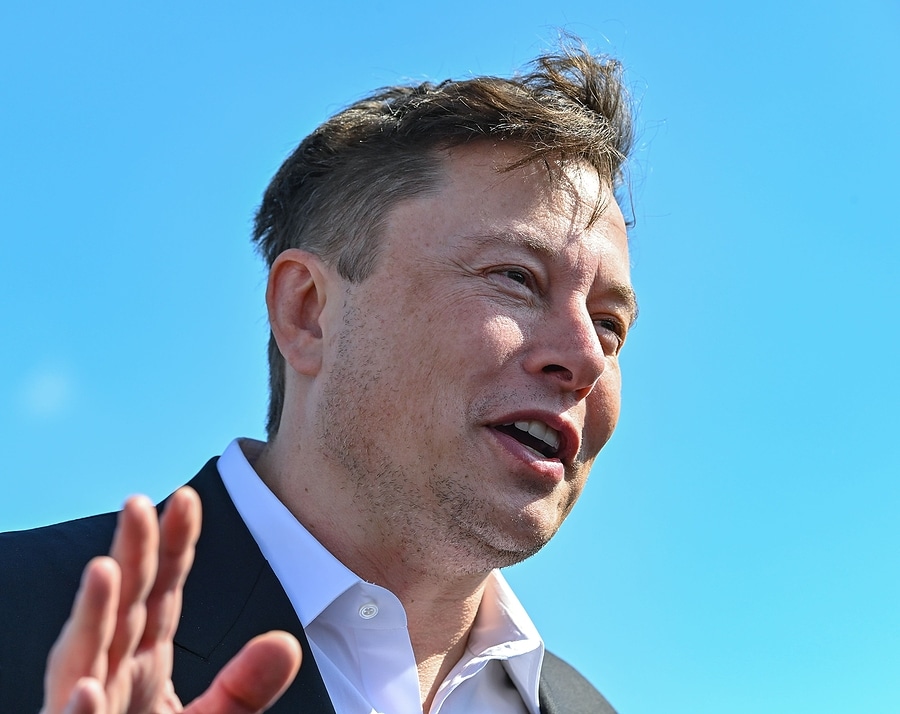 Insider Take
To quote a tweet from Elon Musk on November 10, Twitter isn't boring. We never expected it to be after all posturing and finger-pointing that occurred between Musk's April 2022 offer to buy Twitter and the time the deal actually closed. But we couldn't have anticipated the wild ride Musk would take everyone on in the first few weeks of ownership. Musk loves that Twitter users are currently very engaged and active, but we think Twitter was popular last week because the social media platform was a dumpster fire. Who knows what this week will bring? At least Musk acknowledges that Twitter will continue to make mistakes.