Yesterday, the antitrust case brought against Google by the Department of Justice and a group of attorneys general three years ago finally got underway. The antitrust trial, which is scheduled to last 10 weeks, is the largest antitrust case brought against a major tech company in the last 20 years. At the core of the case its Google's alleged abuse of its dominant market position to get preferred placement for its search engine and search apps.
The DOJ and the group of attorneys general allege that Google made an agreement with browser companies to make Google the default search engine. Specifically, Google paid Apple to make their search engine the default in the iPhone's Safari browser. Google made a separate agreement with phone manufacturers that use Google's Android operating system to preload certain Google apps on smartphones. The DOJ said Google pays over $10 billion annually for preferred status.
The DOJ said Google used its dominant market position to secure preferential treatment and make it difficult for competitors to enter the market. The government alleges this behavior was anticompetitive, effectively giving Google a monopoly, reports CNBC. The states have their own claim to add. They allege the Google Search ad tool does not work interchangeably with Microsoft's Bing search engine. The states say this treatment steered advertisers toward their own platform rather than giving advertisers choices over which platform better suits their needs.
"This case is about the future of the internet and whether Google's search engine will ever face meaningful competition," said Kenneth Dintzer, the Justice Department's lead litigator, according to the Associated Press.
Google's response
Google denies the allegations and say their actions were for legitimate business purposes, and their goal is to enhance the consumer experience related to their products. Kent Walker, president of global affairs for Google and Alphabet, shared Google's position in US vs. Google in a September 8 blog post. Walker said the lawsuit is "deeply flawed," and at trial they will demonstrate that their distribution agreements with browsers and device makers are based on the quality of their service and consumer preference.
"Our promotion and distribution of Google Search hasn't harmed competition or reduced consumer choice," Walker said. "To the contrary, there are more ways than ever to find information today."
Regarding the browser placement, Google said their browser agreements are not exclusive. While they do pay Apple for placement on iPhones, Bing and Yahoo also pay to be featured in Safari. In terms of Android apps, Google said they offer phone manufacturers "the option to preload popular Google services" on the device's home screen for free. They also pay device makers and carriers for additional promotion of their Chrome and Search services.
"Our promotional agreements on Android are entirely optional," Walker said. "Device makers and carriers can take open-source Android for free and build a phone without ever entering an agreement with Google."
Walker also points out that changing the default search engine on Safari and removing the Google search widget on Android takes only a few taps to make changes.
"This lawsuit simply ignores how intensely competitive and dynamic the technology industry is today," Walker added. "We respectfully disagree with those who want to change antitrust law to promote the welfare of competitors rather than consumers. We put people first, and focus on getting them the services they need to find high-quality information easily and quickly. We look forward to making our case in court."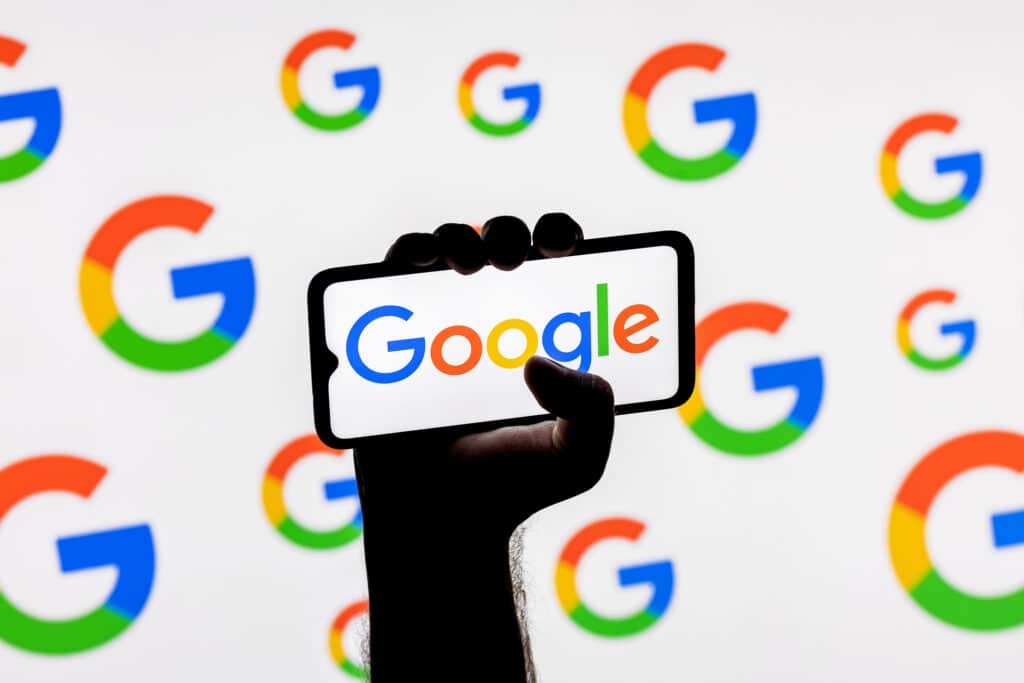 Copyright © 2023 Authority Media Network, LLC. All rights reserved. Reproduction without permission is prohibited.
What's at stake for the DOJ
This case is more than just the US vs. Google. It is indicative as to whether or not the DOJ has what it takes to prosecute and win an antitrust case in the digital era. The last such case was against Microsoft 20 years ago. There have been other regulatory actions and in other countries, but the outcome of this trial could set precedent for tech companies doing business in the US. If the DOJ wins, they'll score a major victory in the enforcement of antitrust laws. If they lose, the antitrust framework could unravel.
Michael Santoro, Professor of Management at the Leavey School of Business at Santa Clara University, shared his thoughts with Subscription Insider on the ramifications of the outcome of the trial.
"Google is a unique company with its tentacles in many aspects of the internet and ecommerce. There are not many other companies like it…I think the government should be careful what it wishes for because it will find itself regulating like before the deregulation wave of the 70s and 80s. It is unclear what the principle will be as the outcome of this case," said Professor Santoro.
"The government will be regulating on a case-by-case basis. Not a good thing for the economy. A better course would have been to let private lawsuits play out so we could at least see who has been harmed. Remember that antitrust cases can be brought by private parties as well as the government," Professor Santoro added.
Insider Take
Originally filed three years ago, this antitrust trial was a long time coming, and it doesn't look like it will be swift or painless. The Associated Press said that top executives including Alphabet CEO Sundar Pichai and Apple's Eddy Cue may be called to testify. After the trial, US District Court Judge Amit Mehta is not likely to make a ruling until early 2023. If the decision goes against Google, another trial will determine what Google must do to make things right.
Copyright © 2023 Authority Media Network, LLC. All rights reserved. Reproduction without permission is prohibited.