If passed, Canada's Online News Act, Bill C-18, could cost digital platforms like Google and Facebook a combined total of $329.2 million (Canadian dollars) per year. An October 6, 2022 report from the Office of the Parliamentary Budget Officer said that news businesses can expect to pay about $20.8 million (Canadian) in transaction and compliance costs as they negotiate their first deals with digital platforms.
Bill C-18 was introduced by the Honorable Pablo Rodriquez, the Minister of Canadian Heritage, on April 5, 2022. The goal was to regulate "digital news intermediaries to enhance fairness in the Canadian digital news marketplace and contribute to its sustainability," reports Project DISCO (Disruptive Competition Project).
The Canadian government explained that the Online News Act is intended to:
Ensure fair revenue sharing between digital platforms and news organizations
Provide for collective bargaining by news organizations
Promote voluntary commercial agreements between digital platforms and news organizations with little government intervention
Establish a mandatory arbitration framework to handle situations where digital platforms and news outlets cannot reach a commercial agreement
Define the roles and the tools of the Canadian Radio-Television Telecommunications (CRTC) as the regulator of the legislation
News organizations can qualify under the Online News Act by meeting one of two criteria.
They are designated as a Qualified Canadian journalism organization (QCJO) under the Income Tax Act s. 248(1), or
They are news outlets that employ two or more journalists in Canada, operated in Canada, and produce news content that primarily focuses on matters of general interest
News outlets are not restricted based on the format of their content. Print, audio and audiovisual news is covered by the Online News Act.
Google's reaction to Bill C-18
On May 16, Sabrina Geremia, vice president and managing director of Google Canada, outlined the tech company's concerns about the proposed Online News Act. Geremia said that nearly 80% of Canadians get their news from a wide range of sources – online news sites, apps, newsletters, aggregators, social media feeds, TV and print. Worldwide, Google helps users find news sites more than 24 billion times a month. She also acknowledged that the internet has caused some disruption to business models used by news organizations.
"The government has proposed the Online News Act as a fix for all of these challenges. While we support regulation that enables a diverse, sustainable, and innovative Canadian news ecosystem, we're concerned that the current draft of the Online News Act will actually hurt Canada's news industry and Canadians' ability to safely find and share news online," Geremia wrote.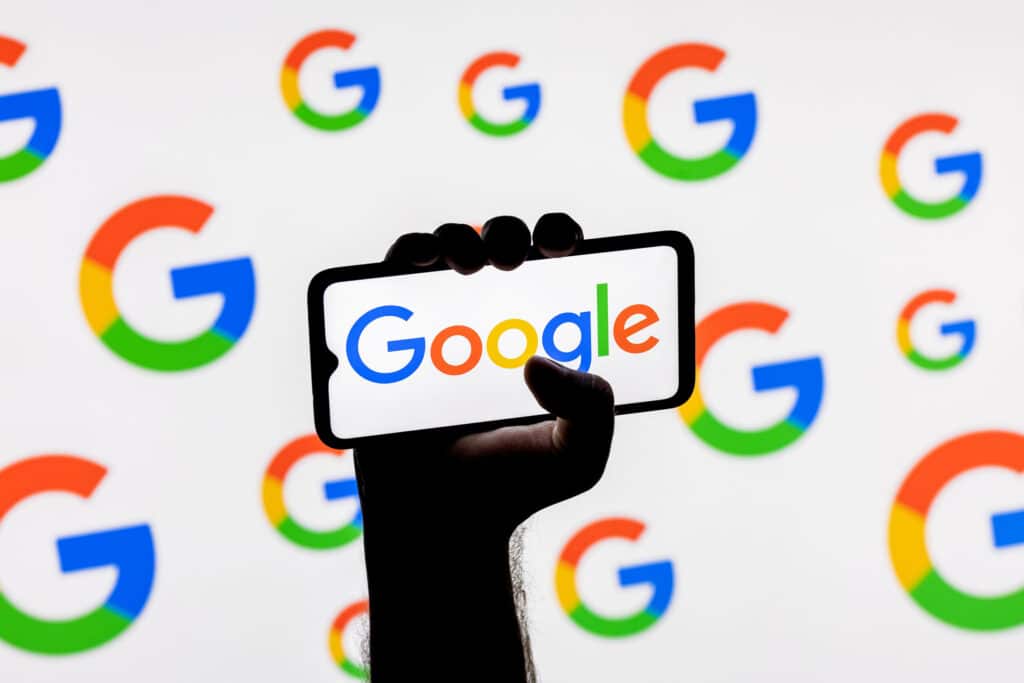 Google's concerns include the following:
The proposed legislation could create a lower standard for journalism, because the definition of eligible news businesses is too broad and could impact quality and misinformation.
The proposed legislation "would break Google Search." Google sends more than 5 billion visitors to Canadian news outlets annually without charge. The Online News Act would reverse this, causing digital platforms to pay for the right to share news stories.
Bill C-18 would give regulators "unprecedented influence over news."
"We support thoughtful regulation. And we are willing to play our part in supporting Canadian journalism. But we're concerned that if the proposed bill were to become law, it would likely leave the news industry worse off and hurt your ability to find quality information. We're pleased to hear the Government is open to constructive conversations and we look forward to working together as it refines its approach," said Geremia.
Google, who refers to the Act as a "link tax," followed up by writing to every MP and senator in Parliament to say that the bill needs more work and it should not be fast-tracked, reports CTV News. The bill has been expedited through the Commons and has been referred to a committee for further examination. It will then return to the House of Commons and Senate for additional debate.
Canada's System of Justice explains the Online News Act
In June, Canada's System of Justice explained that the Online News Act, if passed, would regulate digital news intermediaries that make news content produced by news outlets available to persons in Canada. Search engines and social media services fall within the definition of digital news intermediary. Messaging services that primarily allow persons to communicate with each other privately would be excluded from the scope of the Act. The Act will only apply to digital news intermediaries if there is a significant bargaining power imbalance between the operators of a digital news intermediary and the news outlets producing the news content a digital news intermediary makes available," said the System of Justice.
Insider Take
This is a much deeper topic with various perspectives (e.g., digital platforms, news outlets, the public, the Canadian government), much more than we can explore in this news story. However, it is an important topic to follow, as different countries are exploring how to rectify the power imbalance between digital platforms and news publishers while also creating some long-term financial sustainability for news outlets. Canada is building on Australia's experience, and other nations are sure to follow. If this legislation passes, it will set another important precedent in how digital platforms and news publishers intersect.