Last week, Zumper announced the launch of FlexPass, a membership program that gives travelers access to thousands of premium short-term rental properties for a $300 subscription fee. As an incentive to try their service, Zumper will waive the $300 FlexPass membership fee to subscribers who sign up by March 31. The services offers subscribers access to more than 200 cities worldwide with the majority located in the U.S. Popular U.S. cities with short-term rentals in the Zumper network include Colorado Springs, Boston, Houston, Las Vegas, Miami, New York, Chicago, Los Angeles and Washington, D.C. Prospective members can visit the Zumper website for a complete list of cities.
Advantages of FlexPass
Zumper's short-term rentals – 30 days minimum – are fully furnished and fully equipped, making it easy for travelers to travel for work or pleasure. Zumper cites the following advantages to using their subscription service:
No hidden fees, including cleaning, transaction, broker or application fees
No security deposit
Curated, premium short-term rental listings
No lengthy contracts
Substitution if property is not up to the client's standards
Concierge support seven days a week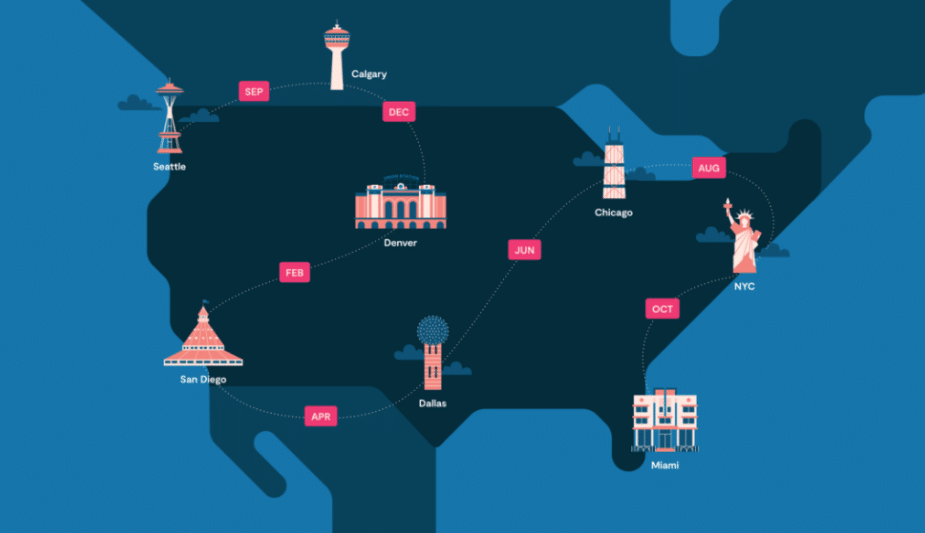 How to sign up for a FlexPass membership
Before booking a stay, subscribers fill out a form identifying their preferences in a short-term rental. The FlexPass concierge will send a list of recommendations from within the Zumper network. Subscribers can choose any property from the list, and Zumper does the booking. Once the first payment is processed via the subscriber's credit card, the property is booked and the subscriber will receive confirmation with all the necessary details.
Why a short-term rental?
Short-term rentals can be attractive to a range of audiences, not just those on an extended vacation. Imagine an executive or business consultant going to work on location at another site for three to six months, a family caregiver moving across the country while an elderly parent recovers from an accident, or a couple checking out a new city before deciding if they want to move their full-time. Short-term rentals can also be attractive to those who work-from-home that like exploring new cities, those who are experiencing a gap in housing, or renters who simply want a more flexible lifestyle.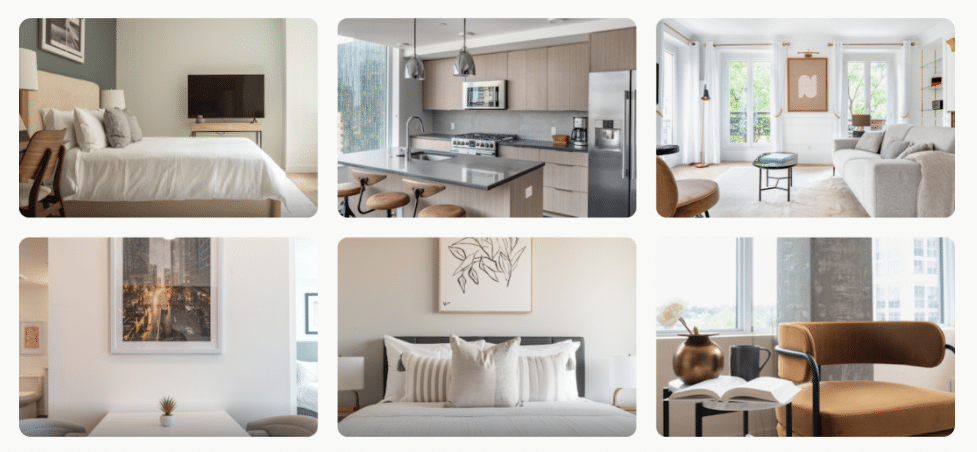 Zumper's other options
Zumper doesn't just specialize in short-term rentals. They also work with booking and leasing partners for apartment rentals, house rentals, pet-friendly apartments and luxury apartments. Interested renters can visit Zumper.com and look at the many other options available in their desired city. Prospective renters may find that they are directed to other sites, including VRBO.com or Booking.com from the Zumper site.
Terms and conditions
A FlexPass membership is $300 a year and it is automatically renewable. Members can cancel at any time. The minimum booking is 30 nights, and all bookings are final. If members modify an existing reservation, their location cannot be guaranteed. The FlexPass concierge will work with the booking partner to try to make the requested changes. FlexPass by Zumper, or any subsequent program, may be canceled by Zumper at any time at their discretion. Existing bookings will always be honored.
Copyright © 2023 Authority Media Network, LLC. All rights reserved. Reproduction without permission is prohibited.
Zumper secureds $30M to launch short-term rentals
In August 2022, Zumper announced they had secured an additional $30 million in funding to launch short-term rentals. This Series D funding round brought their total raised to date to $178 million. In an August 23 blog post, the company said they are the first real estate marketplace to offer annual, monthly and nightly rental options. In 2021, Zumper conducted a survey that showed one-third of users were interested in flexible rentals. The survey also showed that 74% of Zumper users booked one to two rentals annually and 49% stayed in one unit between two and six months.
"Our brand is aspirational yet grounded," said Shalin Amin, Chief Experience Officer of Zumper. "We're not just for trendsetters and digital nomads but for those in-between leases or those trying to build a rental history. We're a solution for many people looking for temporary housing in a growing workforce of migratory workers, like traveling nurses, construction crews, and disaster response teams. Our users play a critical role in making the communities and cities they relocate to thrive."
Insider Take
The pandemic has changed so much about our lives, especially how and where we work and live. Zumper is trying to meet those changing needs by offering a range of rental options. The new FlexPass membership creates an opportunity for them to meet those needs while creating an additional revenue stream for the company. It also helps their customers who often pay what sometimes feel like hidden fees when they book rentals through other popular online services. The FlexPass subscription bypasses those fees and provides a concierge to help with the occasional hiccup in a rental.
Takeaways for subscription companies: Think outside the box. The pandemic has created an opportunity for all of us to look at how our world is changing and to not only meet changing needs but to anticipate them in advance. We are not locked into doing things the way we've always done them. This is an opportunity to look at how we can innovate our products and services to offer more convenience to potential subscribers while also diversifying our own revenue streams. Dream, test, adapt and implement.
Copyright © 2023 Authority Media Network, LLC. All rights reserved. Reproduction without permission is prohibited.