This week, everyone has their eye on the prize for the holidays. Apple has announced their MLS Season Pass for hungry sports fans, and Hulu + Live TV has added new channels to their lineup. On top of that, Amazon is looking to invest in movies, delighting movie theatres chains across the world, and Netflix is targeting the gaming market with an AAA game. Lastly, we have Subscription Jobs to help supplement our subscription jobs page!
Apple Announces MLS Season Pass
After much rallying about the launch of Major League of Soccer on Apple TV+, Apple has finally announced more details. They will be launching their MLS Season Pass on February 1, 2023.
The MLS Season Pass will give fans in over 100 countries and regions access to every live MLS regular-season match, the playoffs, and the MLS Cup, featuring no blackout periods, Apple said in their newsroom. All matches can be streamed through the Apple TV app, smart TVs, streaming devices, and even web browsers.
Games on MLS Season Pass will be live from the beginning of the game. The subscription service will also offer English and Spanish broadcasters. Canadian users will be able to access French commentary, TechCrunch reports. As an added perk, Apple will also be livestreaming an exclusive show that features highlights, game replays and game analysis.
For interested fans, MLS Season Pass will cost $14.99 per month during the season, or $99 per season. If a fan is already subscribed to Apple TV+, they are eligible for a special rate of $12.99 per month or $49 per season.
"There isn't a more perfect time to introduce MLS Season Pass, coming off the heels of the most dramatic MLS Cup in history and with MLS as the fastest-growing soccer league in the world. We're counting down the days to February 2023 when fans everywhere can enjoy MLS Season Pass on billions of devices – all with no blackouts," Eddy Cue of Apple Services shared.
"We have the most engaged and passionate fans in sports, and now they'll have every match everywhere with MLS Season Pass," Don Garber of the MLS shared. Given how dedicated MLS fans are, it seems likely that Apple could continue to offer Season Pass for the duration of their 10-year agreement with the League.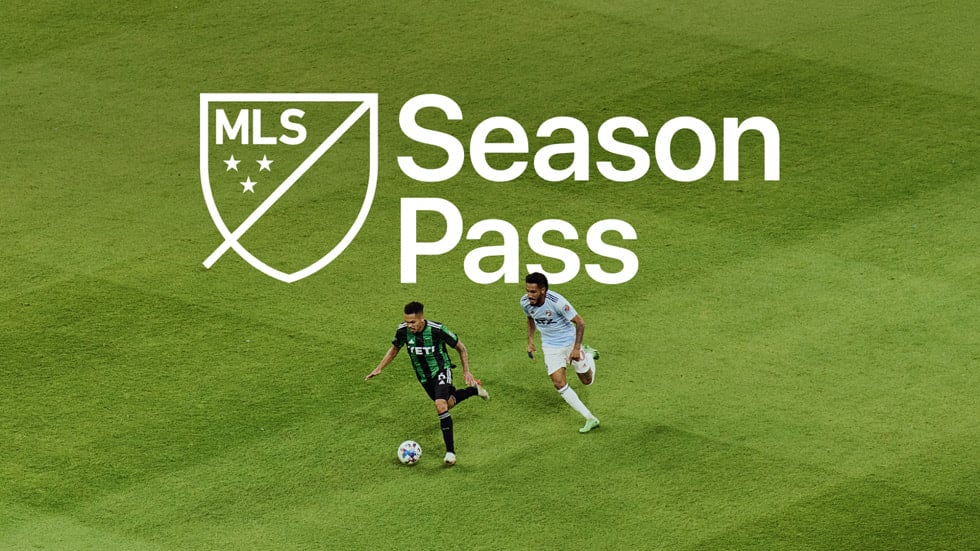 Hulu Adds New Channels to Live TV
Hulu is adding new channels to their live TV offering, helping to beef up their service. With the new additions, they are adding heavy hitters like the Weather Channel, Hallmark Channel, and Vevo channels. These channels will all be live as of December 1, Engadget shared.
This is welcome news after Hulu increased the price of their subscription service to $75 per month, with the price increase becoming effective on December 8. The expansion gives subscribers access to over 85 channels, with categories like news, sports and current events being represented. The expansion will also offer music to viewers, giving them access to Vevo Pop, Vevo Hip-Hop, Vevo '80s and more, TechCrunch shared.
"We have been listening to our subscribers and are thrilled to bring some of their most requested channels to our service just in time for the holidays. With these additions, Hulu + Live TV continues to be one of the most valuable live TV streaming destinations on the market, offering subscribers access to more than 85 live channels and entire on-demand content libraries from Hulu, Disney+ and ESPN+," Reagen Feeney of Hulu shared in a statement.
The expansion will help Hulu stand out even more against Peacock's recent expansion, which features livestreams of local NBC affiliates. Peacock is adding a 24/7 channel that will be available to all 210 NBC affiliate markets, Fierce Video shared. These live channels will feature hits like Today and The Tonight Show Starring Jimmy Fallon. Local streams will be geotargeted and available on the Peacock homepage. However, unfortunately for Hulu, Peacock's expansion also includes the Hallmark Channel, but only as an SVOD hub.
Hulu + Live TV has only continued to expand since its launch, amassing 4.4 million subscribers, The Hollywood Reporter reported. It is getting close to passing YouTube TV, who has 5 million subscribers.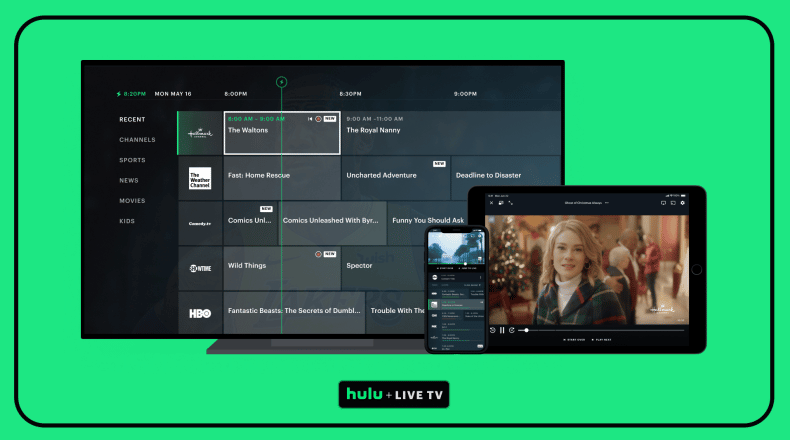 Amazon to Invest in Feature Films
Coming off the heels of major layoffs, Amazon is putting their money in the pockets of a different industry: movie theatres. New reports show that Amazon intends to spend more than $1 billion a year to produce movies that will be release in theatres, Bloomberg said.
The e-commerce giant is shooting for 12 to 15 movies for theatrical release next year, and increasing that number over time, putting them head-to-head with film studios like Paramount, The Age shared. Amazon has been working to build up its original content over the last few years and has built out a sufficient content budget to work with. Just last year, they spent $13 billion on their original content, CNBC reported. In 2020, their spending was similar, at $11 billion.
Amazon has previously invested in movies with their acquisition of MGM. The shopping giant spent $8.45 billion on that deal last March, allowing them to offer titles like Rocky and The Wizard of Oz on Prime Video. This move could help line their pockets even further. Estimates have shared that this acquisition alone could boost the box office numbers from between 15% to 20%, Yahoo Finance shared.
That 15% to 20% could be just what the movie industry needs. AMC Theatres posted a $227 million loss last quarter, since movie theatres are still trying to return to normal. Their attendance numbers are still rising, but they still feel like they have room for improvement. However, they do have hope on the horizon. Once Amazon shared that they were looking to invest further into movies, AMC's stock surged over 5%, The Hollywood Reporter shared. Cinemark saw a jump of 12.5%.
Netflix Hiring for AAA Game
Netflix is still trying to bulk up their gaming catalog, but it looks like they want to venture out of mobile gaming at some point. In new reports, it seems Netflix could be developing an AAA game for PCs. The streaming company has posted several job listings on their website for several positions in the gaming sector for Los Angeles.
When clicking through positions, they are looking to build out a AAA game on the Unreal Engine, helping them to stand out against competitors. Netflix is seeking candidates that have previous experience with the Unreal Engine, as well as those who have experience with first- and third-person shooters and third-person action role-playing games, TechCrunch shared.
Job listings note that they are looking to "rapidly prototype and iterate towards a new game vision." Further details of the project have not been publicly unannounced.
This is the first PC game that Netflix is developing, with their previous experience being games for smartphones and tablets. However, among those titles are a wide variety of topics, coming from puzzles, action/adventure games, and racing games. They have shown diversity with their titles, but branching into something that is not handheld would be a different feat entirely. They launched their mobile games November 2021 and have only picked up momentum since then.
Mike Verdu, Netflix's VP of games, has previously hinted at a desire to expand into PCs and consoles previously.
"We're very seriously exploring a cloud gaming offering so that we can reach members on TVs and on PCs. We're going to approach this the same way we did with mobile, which is start small, be humble, be thoughtful, and then buildout. But it is a step we think we should take to meet members where they are on the devices where they consume Netflix," Verdu said last month.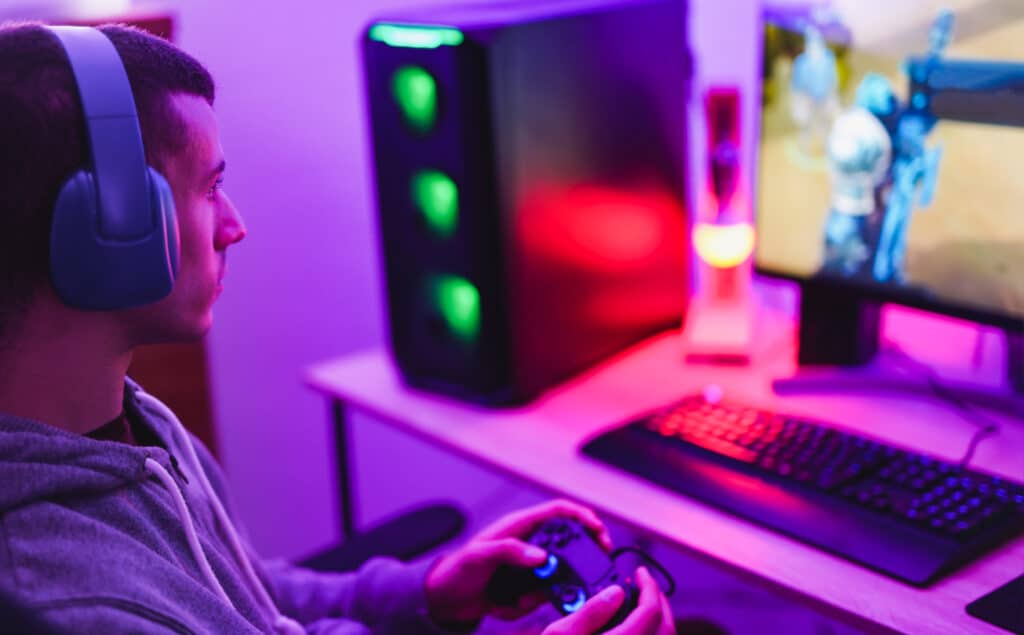 LinkedIn: Top Subscription Jobs
Director of Subscriber Engagement, Paramount+
Paramount+
New York, NY (hybrid)
The Director of Subscriber Engagement will oversee the subscriber engagement team that encompasses developing and implementing end to end subscriber journeys for key subscriber segments and across all marketing channels, partner with content programming, brand and partnership marketing leads to build segmentation strategies and define goals & priorities to drive higher content engagement, and partner with Data Science & Analytics to formulate deep insights on target audiences by identifying key leading drivers to increase content engagement and ultimately higher retention. Read more.
Senior Director, Product Development
SiriusXM
Irving, TX (hybrid)
SiriusXM Connected Vehicle Services (SXMCV) is looking for a talented and experienced Senior Director, Product Development to lead a team to drive the requirements and delivery of our next-generation products and services.To be successful in this role, you'll need an unwavering focus on the customer, a meticulous attention to detail and an ability to deliver delightful customer experiences. You should have excellent written and verbal communication skills, including the ability to represent the team in open forums, with customers, peers within SXM CV, and with senior executives. Read more.
Chief Marketing Officer, Ignite Tech
Crossover
Atlanta, GA (remote)
Are you an expert B2B enterprise software product marketer with a flair for creating edgy messaging? Have you ever had to reign in your content because you were worried it would be too controversial, or how your management would react to it? Why not lose those shackles and work for us instead? We do not shy away from messaging that may rile up the industry; instead, we embrace it. At a product-level, we want you to craft provocative and industry-disruptive marketing messages without worrying about toeing any lines or corporate heads getting in your way. You will have the top-down ownership of the marketing success of our products, acting as the de-facto CMO with one of the most exciting product portfolios in the enterprise software industry. Read more.
Senior Director of Engineering – Cloud Native Infrastructure
Spotify
Miami, FL (Remote)
We are looking for a Senior Director of Engineering to lead our Cloud Native Infrastructure department of 100+ people, who are passionate about building and operating the foundations for Spotify's backend. The department sits within Spotify's Platform Division and owns four core product areas: operational health (reliability, observability, cost and climate engineering); compute and networking; storage and databases; and backend foundations (service frameworks, declarative infrastructure, and devEx). These product areas provide the backbone for and are critical to Spotify's mission to create an audio network that connects a billion consumers with a million creators. We are a digitally-native company with 100% of our production services running exclusively on the cloud. Read more.
Director, Subscriber Data & Analysis
The New York Times
New York, NY (on-site)
The New York Times is looking for a director to lead the Subscriber Data & Analytics team. This team partners with data engineering, data product, finance and internal audit to deliver reliable and scalable subscription, subscriber and revenue reporting systems. This team also works closely with growth, engagement, audience, marketing and enterprise analytics teams to define metrics and enable performance reporting across the company. The role requires strong strategic and tactical viewpoints, leadership skills, and endless curiosity. Read more.