In the company's latest attempt to return to profitability, Peloton announced two pricing changes last week. The good news is that the fitness brand is lowering the price of its bikes and treadmills in all markets. The not-so-good news is the company is raising membership prices for their all-access membership in North America, starting June 1, 2022. International membership prices remain the same for now.
Hardware prices
Peloton bikes and treadmills are expensive and out of reach for many consumers. The company, who had 6.6 million members in February 2022, said they want to make their products more affordable to more people. Last August, the company lowered the Peloton Bike by $400 to $1,495. The price is now $1,195 plus $250 for delivery and setup for a total of $1,445. The Peloton Tread, previously priced at $2,495, is now $2,345 plus delivery and setup of $350 for a total of $2,695.
"This is a strategic decision to play for scale and increase market share," Peloton said in an April 14 news release. "The price of hardware relative to the subscription is one of many levers by which we are looking to reduce barriers to entry.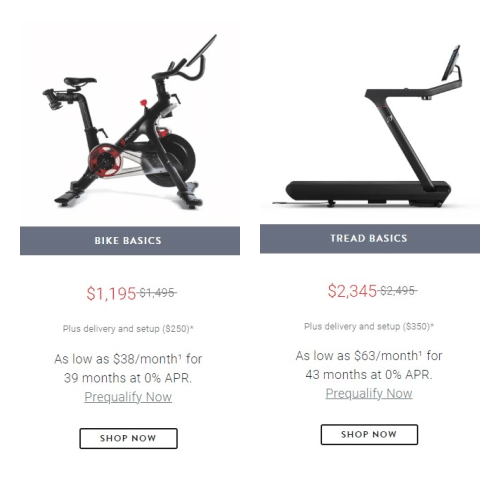 Membership prices
The company will increase membership prices $5 a month in the U.S. and $6 a month in Canada. These are the first increases for membership prices in eight years. Peloton said it has made significant improvements to their subscription service since the last price increase, including the addition of new features, content, exercise disciplines, music and instructors across three Peloton products (Bike, Tread and Guide). According to the company, Peloton members have more than tripled their monthly workouts using the all-access membership between October-December 2014 and October-December 2021.
"There's a cost to creating exceptional content and an engaging platform, and this price increase will help us continue to deliver for our members. So, starting June 1, 2022, we will be increasing the price of our monthly North America All-Access membership fee from $39 to $44 in the US and from $49 to $55 in Canada," Peloton said.
One Peloton Club
These pricing changes come just a month after the company launched their new One Peloton Club bundled subscription. For a one monthly fee, Peloton provides a subscribing household with a Peloton bike and access to the company's complete library of live and on-demand classes. Members are essentially paying to rent a Peloton bike and get access to Peloton's live and on-demand content.
The new bundled subscription (bike + content) is a pilot program available in a limited number of markets. As of yesterday, Peloton offered the One Peloton Club bundled subscription in certain markets in California, Colorado, Florida, Georgia, Illinois, Maryland, Massachusetts, Minnesota, Texas and Virginia.
The goal of this program is also to reduce barriers to entry. This zero-commitment bundle gives new members access to a Peloton bike without the initial financial outlay and access to both live and on-demand fitness classes for one monthly fee.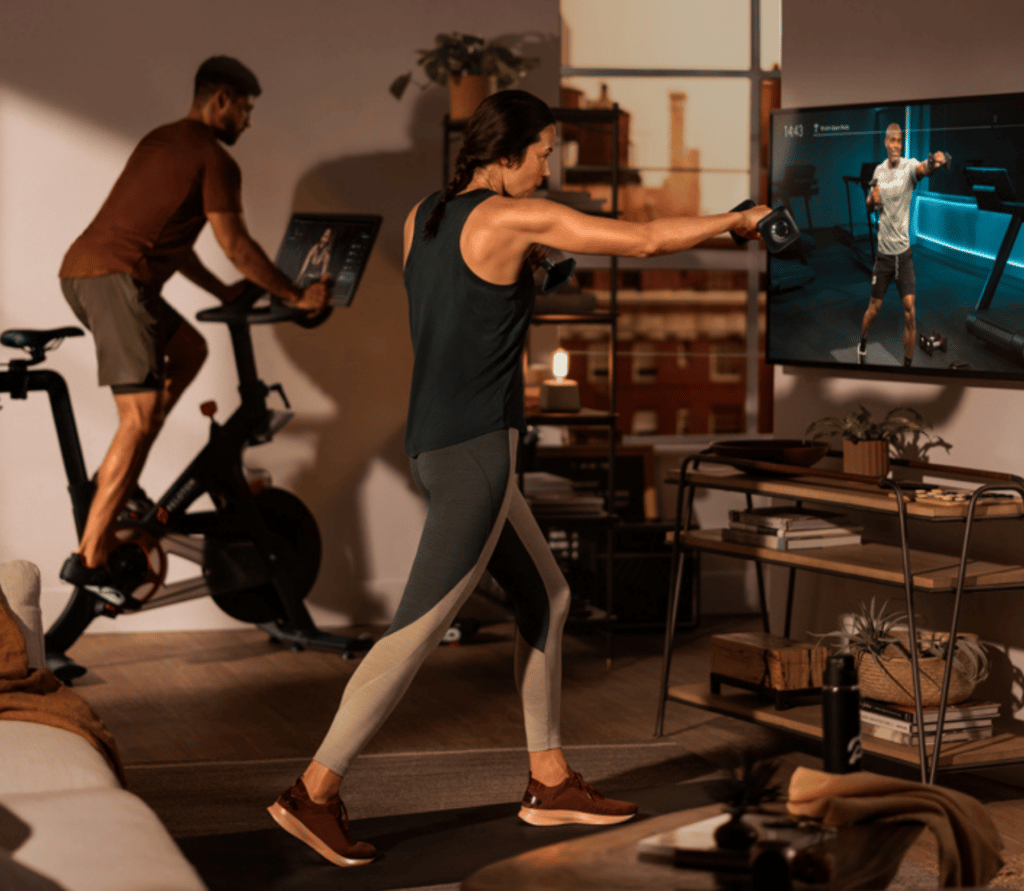 Company reorganization
After reporting a $439.4 million loss in the second quarter of fiscal year 2022, Peloton is in the midst of a major reorganization that includes layoffs and corporate restructuring. In February, the company announced major changes including a 20% workforce reduction, or about 2,800 jobs around the world. The company remains committed to giving their members quality products and services while also attempting to return to profitability.
"We have an unwavering commitment to deliver the best connected-fitness experience anytime, anywhere. The pricing changes we are announcing today are part of our new CEO Barry McCarthy's vision to grow our community as we continue to deliver for our members and shareholders as the leading global connected fitness platform," the company said.
Investor confidence continues to drop
On April 19, 2022, Peloton stock was valued at $107.75 per share. As of 1:44 p.m. EDT yesterday, Peloton stock had fallen to $23.37 per share, a 78% drop in a year's time, but not as low as the 52-week low of $20.11.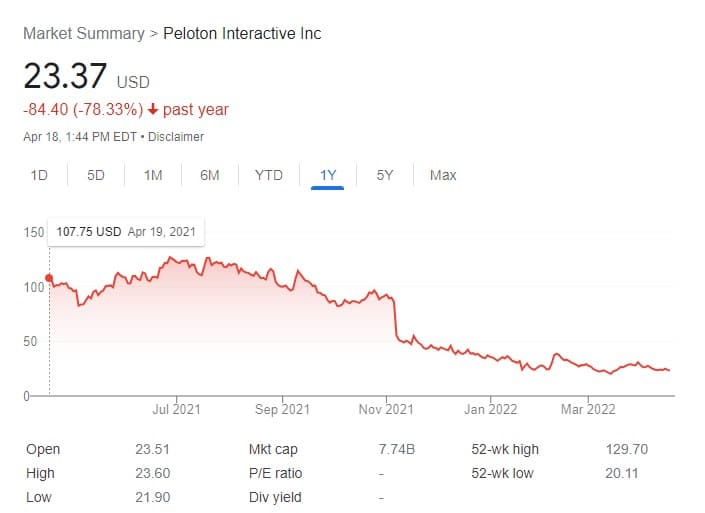 Insider Take
We understand that Peloton needs to make adjustments to return to profitability, and it will take a series of steps and many months to get there. The increase in the membership prices is reasonable. The company hasn't raised prices in eight years, and they've added a lot of features and content in the meantime. They also seem to have followed best practices for notifying consumers of the reasons for the price increase.
What is less transparent is the change in equipment pricing. It makes sense that the company wants to make the equipment more accessible, but the pricing is not clear. Last summer, they quoted the Peloton Bike at $1,495 and now it is $1,195 plus delivery and setup. The end result is a $50 difference. It could be that the $1,495 price tag did not include delivery and setup, but that isn't clear.
We always prefer transparency over unclear pricing, terms and conditions. Peloton's reputation has already suffered from injuries and a death resulting in a treadmill recall, being the butt of jokes on SNL and Sex and the City, huge financial losses, and a massive workforce reduction. While pricing changes may be to the company's advantage, clarity is needed around the equipment pricing and how it differs from previous discounts offered last summer.