In this week's edition of Five on Friday, FlexPay announces the launch of Engaged Recovery, Hub Entertainment Research reveals 2022 streaming trends, and Microsoft is bringing more ad options to Xbox. Also, Altro has raised $18 million in its quest to help users improve their credit scores by reporting timely recurring subscription payments, and YouTube is testing Channel Membership Gifting with select creators.
FlexPay launches Engaged Recovery
Last week, FlexPay announced the launch of Engaged Recovery, a new solution to help subscription businesses collaborate with their customers to resolve failed payment issues that require customer interaction. Engaged Recovery is specifically designed to help subscription companies: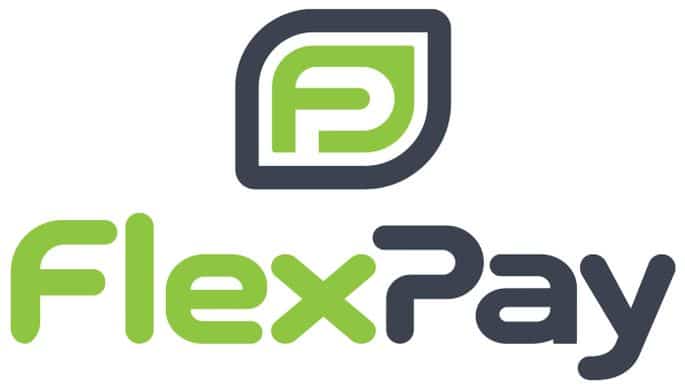 Recover all types of failed payments, including hard and soft declines, with recovery solutions designed for each type of failed payment
Optimize customer recovery and minimize indirect churn, resolving most failed payments within the card authorization network
Deliver an automated customer experience when customer engagement is needed
Reduce customer churn and revenue losses associated with failed payments
Improve operational and cost efficiencies
"The addition of Engaged Recovery to the FlexPay AI-powered platform finally delivers the promise of a single high-performance failed payment recovery solution that can solve all decline reasons," said FlexPay CEO Darryl Hicks, in a May 12, 2022 news release.
"The ability for a highly trained AI system to analyze every failed payment, select the most effective recovery solution, and deploy a recovery method that optimizes for both recovery rates and customer retention is game-changing for any business with a subscription or recurring-billing model. The FlexPay platform is a critical layer in the subscription payments tech stack, preventing the lost revenue and customer churn caused by failed payments," Hicks added.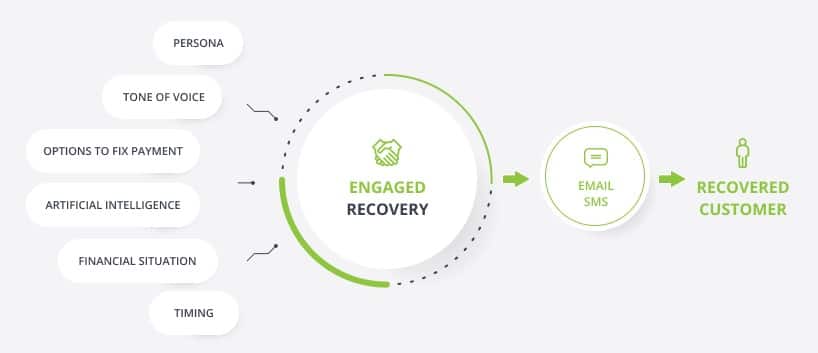 Is Microsoft bringing more ad options to Xbox games?
Is Microsoft planning to bring more ad options to Xbox? If we had a Magic 8 ball, all signs would point to "yes." Insider reports that Microsoft is building a program that will allow brands to advertise in free-to-play Xbox games. The tech company is currently trying to identify potential ad tech firms that could create in-game inventory and work with ad agencies for ad placement.
According to Insider, the ads would be somewhat unobtrusive. For example, they might appear on a billboard in a racing game. It looks like this option could be available to advertisers in the third quarter, though Microsoft has not confirmed this. A spokesperson told Insider, "We are always looking for ways to improve the experience for players and developers but we don't have anything further to share."
Xbox already allows ads on the Xbox dashboard, and some in-game ads are available for certain games. Brands can buy these through Yahoo and Anzu, Insider says. An additional advertising option would increase opportunities for brands to get their ads in front of gamers, while also increasing revenue for Microsoft's gaming division.
In related news, Hulu and Xbox have announced a partnership for Xbox's PC Games Pass. Eligible Hulu subscribers can get three free months of playtime on Xbox's PC Game Pass. Redeemable through July 23, 2022, subscribers would get access to more than 100 games on Windows PC. The games include Minecraft, Microsoft Flight Simulator, Bethesda games, new day one titles and with new games added regularly. Windows 10 or 11 and the Xbox app are required to play PC games.
In addition, the free trial gives subscribers access to the EA Play on PC catalog which includes some of EA's top titles, exclusive in-game rewards, and early trials of certain new games. Games are downloadable to play on subscriber PCs. The subscription offer is automatically renewable at the "then-current Game Pass Service subscription fee per month" unless canceled. There is a limit of one free offer per person/account. The current pricing for PC Game Pass outside of this special offer is a one-month trial for $1. After that, the subscription renews automatically for $9.99 a month.
These moves signal that Microsoft wants to maximize Xbox's revenue potential, including reaching new audiences who might become subscribers and through advertising revenue. While Xbox content and services revenue increased 4% year-over-year during Microsoft's third quarter of fiscal year 2022, the company is expecting a decline in their fourth quarter. These new strategies – additional ad opportunities and partnerships – could help offset revenue losses.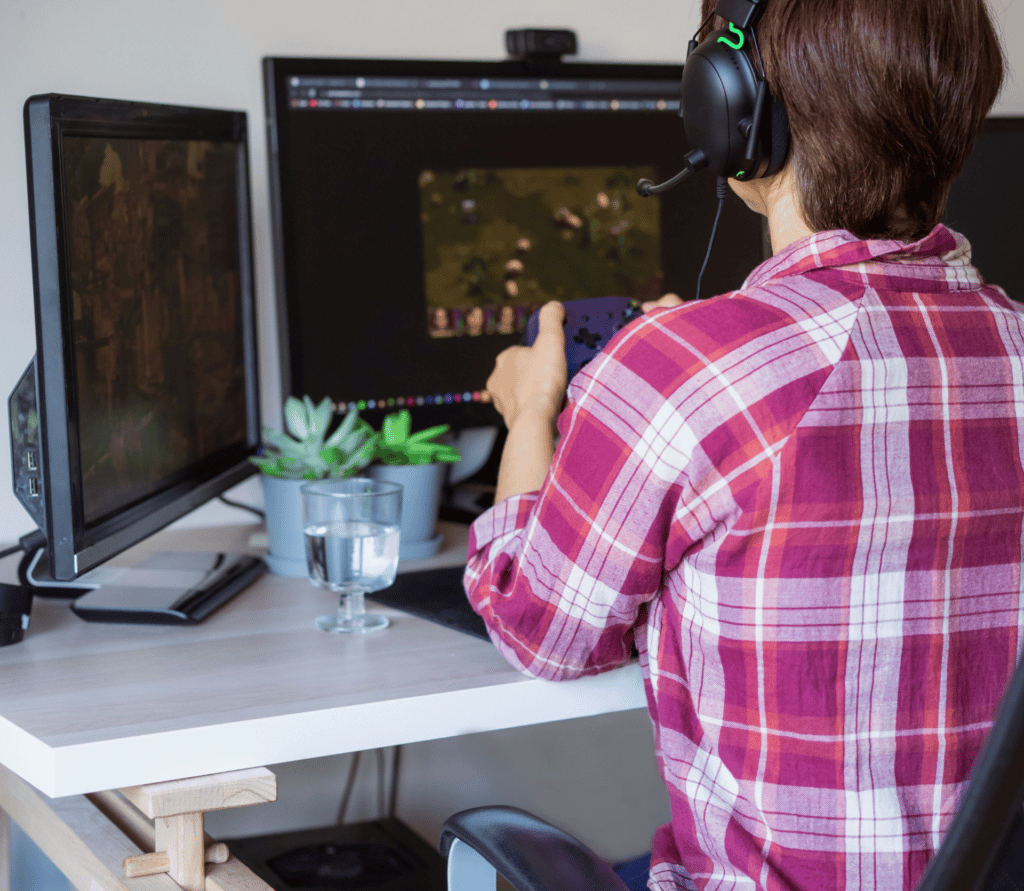 Hub Entertainment Research reveals 2022 streaming trends
According to a 2022 Best Bundle study* by Hub Entertainment Research, among study participants, the average number of TV sources used by each viewer has increased since the pandemic. It has not level off as predicted. In 2022, the average number of sources per viewer was 7.4, compared to 4.8 in 2020.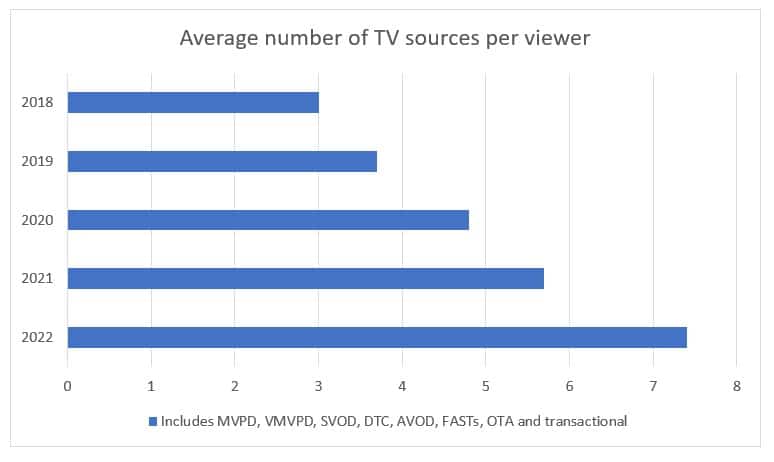 The study also showed that the biggest factor in the increase in viewing was that there were more streaming providers and more new content options.
The study also showed that, in 2022, 89% of survey respondents had a streaming subscription, compared to 77% in 2020. In 2022, half of the survey respondents said they use three or more of the five biggest SVOD services which Hub defined as Netflix, Hulu, Amazon, HBO Max and Disney+. In 2021, only 40% subscribed to three of the top five and, in 2020, only 28% did.
Another interesting finding from the study was that, in 2022, 58% of survey participants said they watch free ad-supported (FAST) platforms, compared to 48% in 2021 and 40% in 2020. To view more data from the 2022 Best Bundle study, visit HubResearchLLC.com online.
*Hub interviewed 1,600 consumers ages 16 to 74 who watch at least one hour of TV per week and have broadband at home. The data was collected between April 6 and April 12, 2022.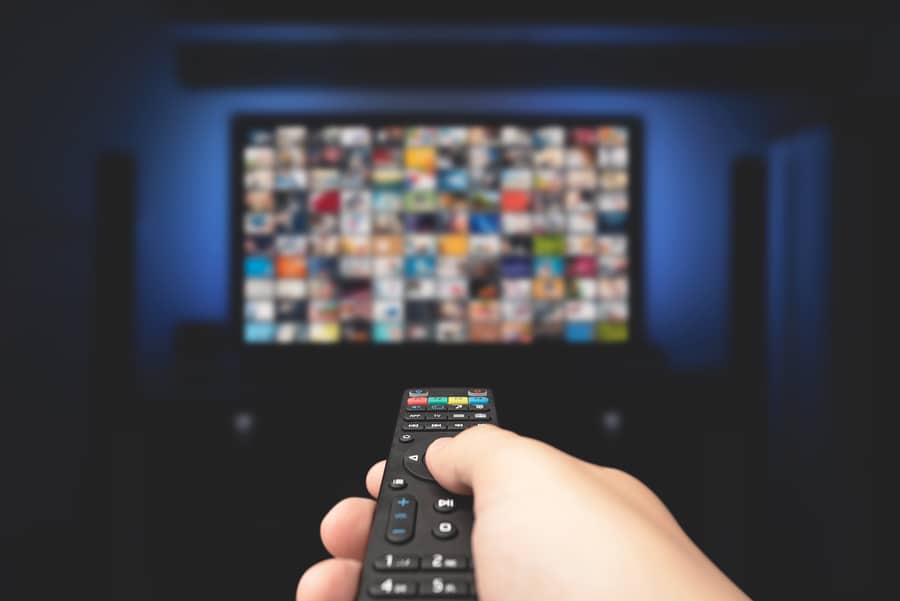 Altro Raises $18M to Improve Credit Scores Through Timely Subscription Payments
Last week, Altro, previously called Perch, announced it had raised $18 million in Series A funding to support the app which helps people improve their credit scores by reporting timely subscription payments from digital subscriptions like Netflix, Spotify and Hulu. This funding round brings total funding to date to $21 million.
"Be counted. Altro helps you build credit and financial power through the recurring payments and subscriptions you use every day," says the Altro website. "Build your credit and financial power with the free Altro app."
The funding round was led by Pendulum along with additional investors including Jay Z's Marcy Venture Partners, Citi Ventures, Black Capital Fund, Concrete Rose Fund, Dick Parsons and Deborah Quazzo, among others. The new funding will help Altro grow its credit and financial literacy program and to support those often excluded from traditional finance systems through education and financial power.
According to NPR, 63 million Americans are "unbanked" or "underbanked" without access to mainstream banking services like credit cards and loans. This un- and underbanking makes it difficult for these consumers to qualify for or build credit.
"With all the other available data to demonstrate a person's fiscal responsibility, there's no excuse to continue to rely on outdated methods like credit cards and loan payments, which are predatory and exclusionary at best," said Michael Broughton, Altro co-founder and CEO, in a May 12, 2022 news release. "Perch has proven the demand for more accessible forms of credit building, and now as Altro, we're creating a movement, bringing financial empowerment to all."
Through the Altro app, users can see how their credit scores improve in less time than traditional methods of building credit. The app also helps to improve financial literacy with more than 350+ audio snippets about topics ranging from cryptocurrency to investing.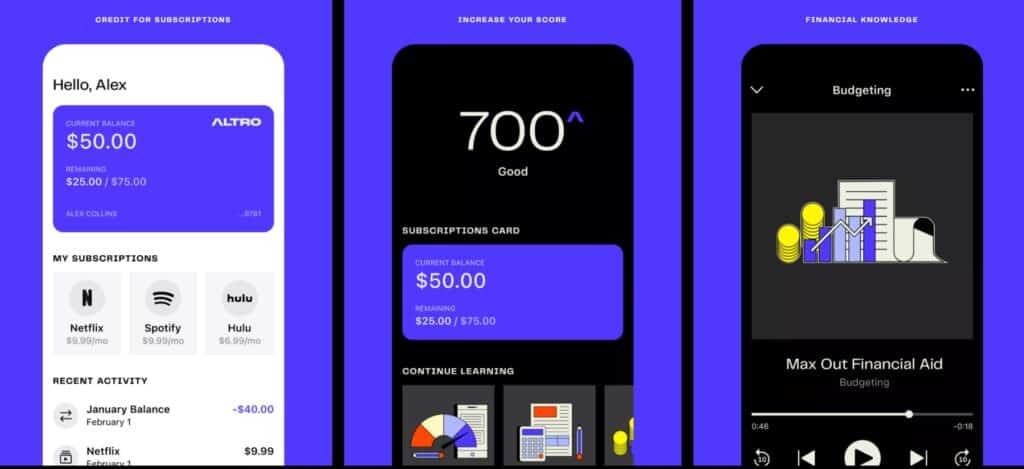 YouTube tests Channel Membership Gifting for select creators
YouTube wants to help creators grow their streaming audiences. That's why they are testing Membership Gifting. Last week, YouTube launched a beta version with a select group of creators who will test the feature over the next few months. It is currently only available for desktop live streams, not for mobile users. As YouTube tweaks the membership gifting feature, YouTube will expand it to more creators.
What exactly is membership gifting? Channel members can buy a set number of channel memberships in increments of 5, 10 and 20 in a single purchase. YouTube will then "gift" those memberships to viewers of that channel. Those who receive a gifted membership get access to the channel for one month, along with access to perks like loyalty badges and custom emojis. Gift recipients do not pay for the gift memberships, and creators get the same revenue share for each transaction, a 70/30 split after App Store fees on iOS and charges like sales tax are deducted.
How it works
YouTube provided a few pointers to explain how membership gifting works.
Current channel members click the $ button next to live chat to purchase gift memberships on live streams.
Viewers must opt-in to receive gifts on a channel.
YouTube distributes the gift memberships to viewers based on engagement with participating channels.
Viewers are notified with a personal live chat message and via email if they receive a gift membership.
This membership gifting feature is in the early stages, so only select creators will be invited to participate at first. Creators who want to be considered later on can indicate their interest online.
"We're not quite ready to make this widely available just yet, so we're launching a Beta to get feedback and continue developing features," said community manager Jensen YouTube in a May 10 blog post.