WW International, more commonly known as Weight Watchers, announced they plan to acquire Weekend Health, Inc. (d/b/a Sequence), a subscription telehealth company, in a cash-and-stock deal valued at $132 million with a net purchase price of $106 million. At closing, $100 million will be due, including $65 million in cash and $35 million in WW common stock. Another $16 million in cash will be due on the first anniversary of the deal's closing, and another $16 million due on the second anniversary. Subject to customary closing conditions and regulatory approvals, the deal to acquire the telehealth company is expected to close in the second quarter of 2023.
Sequence offers access to healthcare providers who specialize in obesity and chronic weight management. Paired with lifestyle changes supported by WW, professional healthcare, including prescription medications in some instances, can potentially offer better outcomes to WW subscribers. Launched in 2021, Sequence reports $25 million in annual revenue run-rate with approximately 24,000 members in the U.S. as of last month.
"WeightWatchers' nutrition and behavior-change program can provide the support needed to help people build livable healthy habits for the long term and manage the dietary-induced side effects often felt while taking chronic weight management medications, such as glucagon-like peptide-1s (GLP-1s)," said Dr. Gary Foster, PhD, Chief Scientific Officer of WeightWatchers, in a March 6, 2023 announcement.
"As we build out our clinical weight management pathway, we will be learning and likely tailoring our nutrition program for this distinct member journey. We know weight management isn't one-size-fits-all and clinical interventions are not medically or otherwise appropriate for everyone, which is why we remain committed to all pathways," Foster added.
Copyright © 2023 Authority Media Network, LLC. All rights reserved. Reproduction without permission is prohibited.
Sequence
Remi Cossart, CEO and co-founder of Sequence, also commented on the acquisition.
"Pairing behavior change with medically appropriate clinical solutions is more powerful and more sustainable than clinical alone. WeightWatchers is the most studied and trusted behavior change program, and their customer-centric approach to livable, sustainable, science-backed weight management is unparalleled. I am thrilled to be joining the WeightWatchers team following the acquisition to scale Sequence's clinical weight management offering, in combination with WeightWatchers' best-in-class behavior change program, to deliver a one-of-a-kind scientifically sound solution to comprehensive care," Cossart said.
According to the Sequence website, prospective members start with a $49 initial consultation. Membership then costs $99 a month. There is no long-term commitment, and members can cancel at any time. To get started, members take a quiz to see if the Sequence program is a good fit for them. They meet with a board-certified clinician to review their assessment and create a treatment plan, which may include prescription medications. Members meet with registered dietitians and fitness coaches regularly to help them stay on track. If prescribed, the medication is provided at an additional cost which may be covered by insurance. Medications include Ozempic, Wegovy, Mounjaro, Saxenda and other medications.
The reimagined WW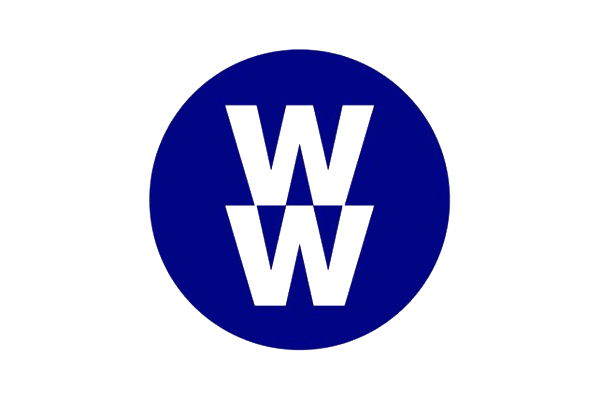 This is the latest in a long line of changes by WW to rebrand itself and move away from the term "diet" to focus on healthier eating and more active lifestyles. In recent years, WW has frequently changed its business model, adding new products and services to meet the change needs of consumers. Most recently, WW created a Personal Points system which they call a simplified weight-loss program designed for anyone who wants to live a healthier lifestyle, whether the subscriber wants to lose 10 or 100 pounds.
Pricing for WW's subscription programs depends on the promotional offers available at the time and the duration of the plan someone wants to enroll in. Core programs are priced based on the time commitment involved. For example, someone wanting to sign up for six months, pays $0 the first month and $23 a month for the remaining months with no enrollment fee. Their one- and three-month plans including an enrollment fee of $20, followed by a monthly fee of $23. Premium plans are also available in one-, three- and six-month memberships, and they include more bells and whistles including coach-led workshops, in person and virtual.
Copyright © 2023 Authority Media Network, LLC. All rights reserved. Reproduction without permission is prohibited.
WW's fourth-quarter and full-year 2022 results
The acquisition of the telehealth company was announced at the same time as the release of WW's fourth-quarter and full-year 2022 results. Highlights include the following:
3.5 million subscribers at the end of the fourth quarter, a decrease of 14.9%
Revenues were $223.9 million with a net loss of $(32.5) million, or $(0.46) loss per diluted share for the fourth quarter.
Net subscription revenue for the quarter was $200.9 million, a 19.0% decrease year-over-year.
Product sales and other revenue for the quarter was $23.0 million, a 17.4% decrease year-over-year.
For the full year, WW had revenues of $1.04 billion with a net loss of $(215.4) million, or $(3.58) loss per diluted share. The net loss was a decrease of 475.8% year-over-year.
"It has been nearly one year since I joined WeightWatchers – a time of significant transition, rationalization, and bold moves throughout the organization. We ended 2022 with 3.5 million subscribers, ahead of our guidance, improving our position as we started the year," said Sistani in the earnings release. "Our member engagement and satisfaction metrics are up, demonstrating that our initiatives to improve the experience and brand are having a positive impact. We expect performance trends to improve throughout the year as we benefit from our data-informed approach to member acquisition, increased efficiency from streamlined operations, and new product features to enhance the member experience. We look forward to upcoming launches focused on creating community, supporting members, and enabling key behaviors, as well as our entry into clinical weight management."
WW stock
News of the acquisition caused WW stock to spike overnight, growing from $3.87 per share to $6.93 per share as of 7:59 p.m. Eastern yesterday.
Insider Take
While WW is a well-known and respected brand, they are hurting financially. They continue to see sharp declines in subscribers and revenues which are creating massive losses for the company. The change in leadership is likely to help, but WW needs to do something drastic to turn things around. Perhaps the acquisition of telehealth company Sequence is the answer. The first quarter financials may also provide WW with a much needed boost. It's a time when so many are rethinking their lifestyles and setting New Year's resolutions to lose weight, be more active and eat healthier.
Sequence will also provide an infusion of cash from their 24,000 members, but is this acquisition with WW's brand promise? It may be a good strategic fit, but it could also be a major miss if WW members don't feel this aligns with what they are hoping to get out of WW. Plus it is a big price point, and prescription medication for weight loss is a risk. So far, investors seem impressed. The big question is will subscribers feel the same way.
Copyright © 2023 Authority Media Network, LLC. All rights reserved. Reproduction without permission is prohibited.