This is a big week for Recurly. On Tuesday, the subscription management and billing platform announced they will acquire LeapRev, a technology solution for global revenue recognition and forecasting. This acquisition will help Recurly offer thousands of clients a single subscription management solution that includes recurring billing and enhanced revenue recognition capabilities.
This will allow Recurly clients to focus on growth while also navigating complex revenue accounting and reporting standards that are constantly changing, such as requiring international payments and the inclusion of multiple currencies. LeapRev automates clients' accounting standards. Terms of the deal were not disclosed.
"The acquisition of LeapRev enhances the revenue recognition capabilities of the Recurly platform, streamlining the complex revenue reporting processes associated with subscription contracts, including FASB (ASC 606/340-40/842) and IASB (IFRS 15) guidelines. Recurly customers will also be able to streamline revenue management across a diverse set of monetization and pricing models, and easily account for contract modifications including volume discounts, up-sell, cross-sell, refunds, returns, cancellations, terminations, and price adjustments," Recurly said in a September 27, 2022 news release.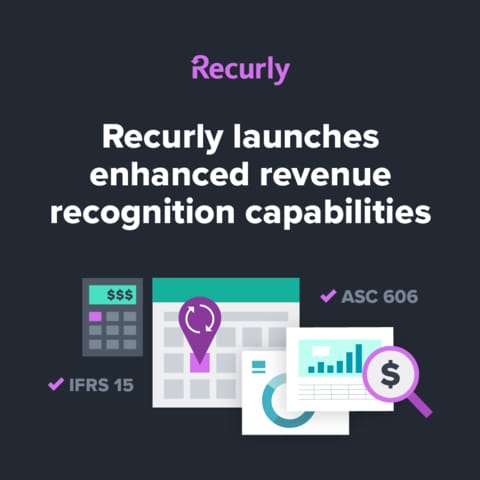 The acquisition provides three major benefits to clients:
Accounting automation supports greater flexibility in pricing models.
ASC-606 and IFRS-15 compliance
Ability to accelerate financial close, reduce audit risks, and improve revenue visibility and forecasting
Recurly offers a flexible, scalable subscription platform to help clients in the digital media, streaming, publishing, SaaS, education, consumer goods and retail, and professional services sectors. The platform is designed to help subscription companies scale subscriber growth through an optimized user experience while also reducing the operating cost associated with managing recurring billing and payments. Recurly's current clients include TIME, Twitch, BarkBox, Sprout Social, FabFitFun, Paramount+ and Sling among others. Recurly has helped clients like these save billions of dollars in recurring revenue and recovering millions of dollars in lost revenue from churn.
"Recurly powers recurring billing management for many of the world's leading brands. Part of our customers' success has resulted from Recurly's ability to support more granular, pay-as-you-go pricing models. This trend toward enabling greater flexibility in pricing models creates a greater need for accounting automation," said Dan Burkhart, CEO and co-founder at Recurly.
"We are delighted to welcome the talented team at LeapRev and deliver a best-in-class solution for the automation of revenue recognition to the world's most successful subscription businesses," Burkhart added.
Jonas Flodh, chief product officer at Recurly, also commented on the acquisition.
"The addition of LeapRev's solution enables Recurly to offer our customers deeper capabilities in revenue management, meet reporting and compliance requirements, as well as provide enhanced revenue intelligence and predictability for businesses with a complex mix of pricing and usage models," said Flodh.
LeapRev's co-founders, Aswin Kurella and Seshagiri Chilukuri also shared their thoughts about the deal.
"We are excited to join the Recurly team and continue the mission of simplifying the complexities of subscription management," said Kurella.
This is a powerful combination to continue to scale high-growth companies," added Chilukuri.
Insider Take
As the subscription economy grows and evolves, so do its accounting and reporting standards. This acquisition will help Recurly clients automate ever-changing accounting and reporting standards, further enhancing the company's subscription billing and management platform. Acquisitions are an excellent way for companies like Recurly to grow and differentiate themselves from competitors.