In the company's latest acquisition, Amazon is buying iRobot Corp., best known as the maker of Roomba robot vacuums, for $1.7 billion in an all-cash deal. The sale price includes iRobot's net debt. Amazon paid $61.00 per share for the company, a premium over iRobot's closing share price of $49.99 last Thursday. The acquisition is subject to customary closing conditions, including approval by iRobot's shareholders and regulatory approvals.
"We know that saving time matters, and chores take precious time that can be better spent doing something that customers love," said Dave Limp, senior vice president of Amazon Devices, in an August 5, 2022 news release.
"Over many years, the iRobot team has proven its ability to reinvent how people clean with products that are incredibly practical and inventive—from cleaning when and where customers want while avoiding common obstacles in the home, to automatically emptying the collection bin. Customers love iRobot products—and I'm excited to work with the iRobot team to invent in ways that make customers' lives easier and more enjoyable," Limp added.
Colin Angle will remain the CEO of iRobot Corp. He also commented on the deal.
"Since we started iRobot, our team has been on a mission to create innovative, practical products that make customers' lives easier, leading to inventions like the Roomba and iRobot OS. Amazon shares our passion for building thoughtful innovations that empower people to do more at home, and I cannot think of a better place for our team to continue our mission. I'm hugely excited to be a part of Amazon and to see what we can build together for customers in the years ahead," said Angle.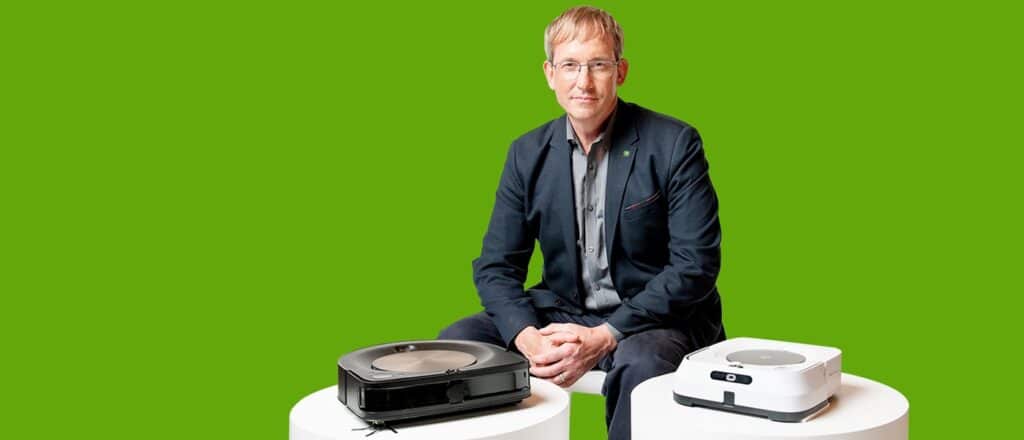 About iRobot
Founded in 1990 by Massachusetts Institute of Technology, iRobot Corp. has sold 40 million robots worldwide, including robots used in space exploration, military operations, search-and-rescue missions, and home cleaning. iRobot launched the first Roomba floor vacuuming robot in 2002. In 2020, iRobot celebrated 30 years and had sold more than 30 million home robots worldwide. In 2021, iRobot acquired Aeris Cleantec, an air purification company.
For personal use, iRobot sells Roomba robot vacuums, Braava jet robot maps, Aeris by iRobot air purifiers, handheld vacuums, iRobot bundles with robot vacuums and mops, and a range of accessories. iRobot also offers a membership program. For $29 a month, plus a $49 activation fee, consumers get a Roomba j7 + robot vacuum with clean base automatic dirt disposal, a premium protection plan that covers accidental damages, dedicated support and accessories that are automatically sent whenever they run out. Members are eligible for a new device every three years. For consumers who want to purchase a Roomba outright, they can pay overtime through Affirm.
Smart home products
The acquisition of iRobot Corp. adds a new line of smart home devices to Amazon's growing line that includes Alexa devices, Amazon Fire devices, Ring products and subscriptions, Blink products and subscriptions, and others. This is Amazon's fourth largest acquisition. Amazon acquired Whole Foods for $13.7 billion 2017, MGM for $8.45 billion in March 2022, and 1LifeHealthcare (One Medical) for $3.9 billion last month.
Insider Take
Despite Amazon's most recent financials in which they reported a $2.0 billion loss, the company continues to grow its empire through strategic acquisitions. The acquisition of iRobot Corp. serves multiple purposes:
Amazon pays for the company outright and has the opportunity to sell through whatever retail channels it wishes.
This gives Amazon a competitive edge against other major retailers like Walmart, with whom Amazon is going head-to-head.
The membership program aligns nicely with Amazon Prime while giving Amazon additional recurring revenue.
The products align themselves with Amazon's heavy interest in technology and smart home devices.