In this week's edition of Five on Friday, Howard Saltz presents a new perspective on bringing down paywalls during the coronavirus crisis: we shouldn't be taking down paywalls when the newspaper industry is in crisis too. Also this week, Apple lets some video apps escape the 30% "Apple Tax," Spotify earns the streaming music industry's top spot, COVID-19 puts the streaming video on-demand wars on pause, and LinkedIn and Indeed share top subscription jobs.
Another Perspective on Bringing Down Paywalls When Media Outlets Are in Crisis
Journalism is a critical component to solving the coronavirus crisis, because media outlets are sharing vital information with readers and viewers. They are helping the public separate fact from fiction and to point people to needed resources, whether it is health care, food or financial assistance. One way some media organizations have filled this need for information is by taking down their paywalls for coronavirus coverage. This includes national news outlets like The New York Times as well as local news providers.
Howard Saltz, the former publisher and editor-in-chief of the South Florida Sun Sentinel, says this concept is noble, but it doesn't make any sense. In an opinion piece for Poynter, Saltz points out that other necessary services (e.g., health care, public safety, grocery stores) still generate revenue. Newspapers, who many consider essential, do too but not nearly enough to cover their costs. In fact, those that aren't generating sufficient revenue right now are cutting staff and pay and imposing unpaid furloughs in droves.
"These (services) are all essential to the community at a time of crisis, yet no one expects these goods and services to be free. What are newspapers afraid of? Our products have value. People pay for things of value," Saltz wrote.
"There's a belief among some industry leaders that the good feelings generated by a caring newspaper during times of crisis will yield paid subscriptions in the future. But there's no research to support that," added Saltz.
In fact, by bringing down paywalls, newspapers may be doing themselves a disservice. They might be reinforcing the perception that news should be free. In an ideal world maybe, but we are not living in an ideal world. Websites, paper, overhead, reporters, editors, producers and other staff all have a cost. If newspapers and other media outlets are free, how do they keep the lights on?
The bottom line is that media outlets are of critical importance, and they have an obligation to serve their communities. But, if we strip away all of their revenue and they cease to exist, there will be no one left to fulfill that obligation. Read Saltz's full commentary on Poynter.org.
Some Video Apps Escape the 30% Apple Tax
Apple is allowing some premium video subscription apps to bypass the 30% Apple tax it usually charges subscription apps in their first year, reports LiveMint. Instead, for certain services like Amazon Prime Video, subscribers are being allowed to pay for their subscription using their preferred payment method on the original platform, not through an Apple in-app purchase. This means the money goes directly to that platform, not to Apple. This is a big departure from Apple's previous arrangement with developers and other partners – a 70/30 split in year 1 and its relatively new 85/15 split in year 2.
Apple confirmed this new arrangement in a statement.
"Apple has an established program for premium subscription video entertainment providers to offer a variety of customer benefits," said Apple. "Customers have the option to buy or rent movies and TV shows using the payment method tied to their existing video subscription."
We aren't quite sure what prompted this generosity, but Apple must be getting something out of this new arrangement. They aren't going to give away 30% of easy money without a good reason.
The State of Streaming Music Subscription – Spotify Earns Top Spot
Globally, online music streaming subscriptions have grown 32% between 2018 and 2019, reports Counterpoint Research. There are 358 million music streaming subscriptions in the world, and the shift has changed over time. The newest subscriptions are due to the rise of podcasts, which is something that started strong early in the millennium, but have grown in popularity in the last few years. Podcasts allow creators to make and stream original content, and while they can offer it on their own platforms, Spotify and Luminary make it easy to stream podcasts.
When looking at numbers, Spotify is the top dog in the streaming music world right now. They are grabbing a 31% share of total streaming music revenue and 35% of paid subscriptions. They have maintained their top spot due to promotions like free premium subscriptions for three months, cutting their prices at times, offering family and student plans, and teaming up with other services. Their push towards exclusive content has also created a larger subscriber base for them to fall back on.
Apple Music comes out with just under a quarter of the pie at 24% and a 19% paid subscription market share. They are staying above the competition because Apple has really honed in on catering to their services portion of their business. Much like Spotify, they are curating playlists to target audiences. Another addition to Apple Music was night mode, which allows users to dim the interface like they can with the rest of their iOS interface.
Hype Beast says that paid online music streaming subscriptions could grow more than 25%, to surpass 450 million total paid subscribers, by the end of 2020. This growth has been slowed somewhat by the COVID-19 pandemic, with people opting for traditional radio versus online streaming, so users could stay in the know on the latest news.
The Streaming Wars on Pause, Many Offering Free Content
The COVID pandemic isn't just stalling music subscriptions; it appears to be slowing down the ongoing streaming video on demand wars too. Due to the large number of people working remotely and those who are furloughed or laid off, streaming video services are getting creative. Many of these new sign-ups don't have a means to pay for a streaming subscription anymore, or if they do, they may need to cut back on expenses.
CNBC reports that Comcast reported that peak traffic is up 32% overall for the month of March, and their streaming and web video consumption is up 38%. Verizon is experiencing similar usage jumps. But that doesn't mean that paid subscriptions are growing at the same pace. This is true, in part, because services like HBO, Sling TV and Starz are offering free premium content for a limited time.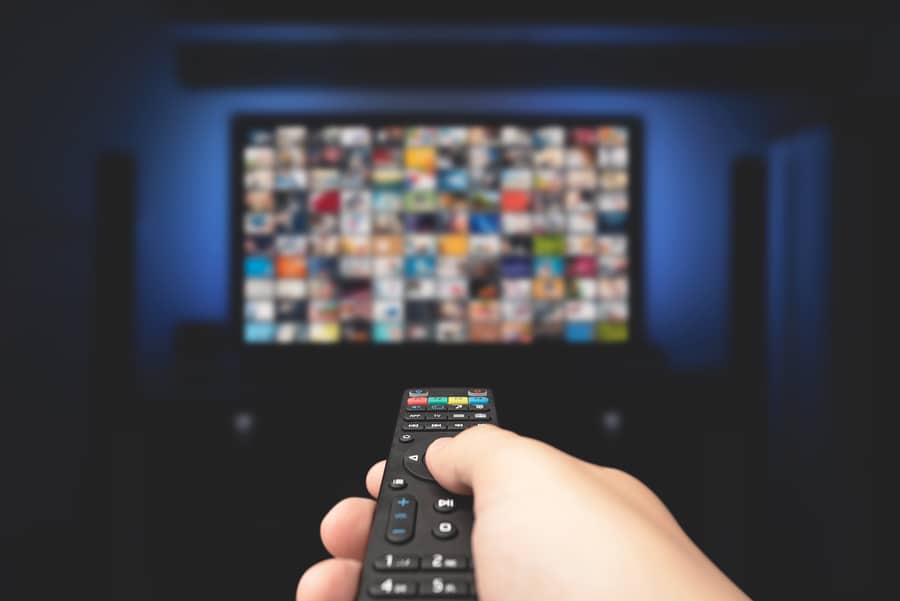 People just don't seem to be getting as excited over content on Netflix, Hulu or Disney Plus anymore. The last excitement we saw was the surge in Tiger King memes, but the streaming giants seem to be on a pause. With the end of live sports for the time being, a lot of people just don't have much to look forward to watching. People are steering more towards user-generated content like Youtube, Instagram's IGTV, and the short video app Tik Tok. User-generated content keeps things fresh, as there is almost always something new to watch.
Amazon Prime Video and other educational resources offer free kids' content that anyone can access. This allows parents to access shows like Reading Rainbow. This is great news considering that many states are announcing that public and private K-12 schools will be closed for the remainder of the school year. ­
Paid subscription services not offering free content are getting creative to attract viewers. Disney put their most recent releases, Frozen 2 and Onward, on Disney Plus so viewers can see them early. In part because it is so new, Disney Plus is still getting subscribers. Their massive content library is family friendly and very affordable. Netflix is also seeing record viewing, but that doesn't necessarily translate into paid subscriptions.
For now, the streaming wars are on pause while the coronavirus pandemic plays out. The true staying power of the streaming video on demand services is who will still be standing when the outbreak is over.
LinkedIn and Indeed Share Top Subscription Jobs
Subscription Marketing Lead, Apple News
Apple
Curpertino, California
We're looking for an enthusiastic and expert Subscription marketer to lead customer acquisition for Apple News. The ideal candidate has experience with subscription business models, and applying that knowledge to devise compelling marketing strategies. This individual will lead the development of customer acquisition (UA) and lifecycle strategies across paid, owned, and earned media channels. This role leads the coordination amongst the channel teams to bring together all aspects of a user's lifecycle- from customer segmentation, acquisition, to delivering long-term retention and winback. This role will have a high level of visibility within the marketing organization and contribute to a fast-paced marketing team. Read more.
Growth Marketing Manager
Sublytics
Denver, Colorado
Sublytics is hiring a Growth Marketing Manager in our Downtown Denver office. Sublytics' data analytics SaaS platform simplifies the view of data for E-commerce subscription-focused merchants from brand discovery through retention. Merchants on Sublytics truly understand the drivers of their customer's lifetime value and have actionable insights to create scale and profitability in their business. This is an ideal position for an individual looking for career growth in a marketing leadership position. Utilizing a proven track record of generating qualified leads and retaining customers, this individual provides a strong sense of relevancy and excitement to drive engagement through email, social media, webinars, trade shows, and strategic partner channels. Read more.
Subscription Manager, Children's Books
HarperCollins Publishers
New York, New York
Are you interested in spearheading the growth and development of a high-priority and growing area of business in the book publishing industry? Do you have a background in subscription or ecommerce businesses and are looking for a new industry to develop and hone your skills? Then we have the job for you! HarperCollins Children's Books is seeking a creative, organized, and dynamic Marketing Manager (Subscription) to oversee the strategy and day-to-day marketing needs for HarperCollins Children's I Can Read! subscription box and developing subscription box programs. Duties include directing content creative, social media marketing strategy, and ongoing digital and advertising campaigns to promote the program. This will include creative copywriting, advertising and social media strategy development, and routing and organizing all materials for approvals. This role will report to Senior Director, Marketing for HarperCollins Children's. We are looking for an incredibly detail-oriented, creative, proactive, and strategic professional who is a self-starter with a background in subscription box service marketing who can multi-task, set priorities, and manage a multitude of complex projects with several internal and outside parties on tight timelines. Read more.
Head, Social and Influencer Marketing, YouTube Subscription
YouTube
Los Angeles, California
Whether you're on a consumer product (like Gmail, Search, Maps, Chrome, Android) or a business product (Google Ads, AdSense, Google Marketing Platform, Analytics), you take part in a complete marketing experience as you lead every facet of the product's journey. From determining positioning, naming, competitive analysis, feature prioritization and external communications, you help shape the voice of the product and help it grow a consumer base. This means you work with a cross-functional team across Sales, corporate communications, legal, webmasters, product development, engineering and more. In this role, you'll be involved with product marketing strategy from beginning to end. As the Global Head of YouTube Subscription Social and Influencer Marketing, your main focus will be driving the social strategy for our subscription business. You'll work hand in hand with the YouTube Premium Team and Music/Artist teams. You will develop and own the strategy for how YouTube talks about music across social media and partners with influencers to ultimately build awareness for YouTube Music and drive downloads, trials, subscriptions, use, and advocacy. You'll be responsible for establishing YouTube Music as an authoritative voice in the global music conversation and the go-to source for new music discovery. Read more.
VP Marketing | EdTech Subscription for Nurses
Nursing.com
Allen, Texas
We are seeking an experienced marketing leader to take the base we've established and help us continue our aggressive growth. We provide a work environment that will continually challenge our employees as they expand their knowledge, skills, and abilities.
What You'll Do
Manage, train, and build a small but growing marketing team
Lead sprint planning including backlog refinement
Own the brand and positioning guidelines across the company and products
Work closely with the product team and Sr management to develop marketing plans that achieve business goals
You will be a contributing member of the marketing team overseeing and contributing as needed to all marketing campaigns while we build the team
Develop, oversee and be responsible for the budget, and provides strategic direction for marketing dollars
Develop an intimate understanding of our product, market, and user
Define product positioning and pricing strategies