In this week's edition of Five on Friday, we're talking about trying new things. HomeServe is looking at different ways homeowners can use subscriptions in the home space, and Pret a Manger is bringing their revamped coffee subscription stateside. Amazon is trying new things with Thursday Night Football this year, enhancing the game with AI. Also, CNN is making headlines with a new streaming service, and we've got top subscription jobs for those wanting to make a move.
Homeowners want subscription services
A new survey of 2,300 US adults – including 1,796 homeowners – conducted by HomeServe shows the appeal of subscription services to homeowners. What do homeowners want in a subscription, and what kind of subscriptions do they need? The survey also took a look at how many homeowners are prepared for an emergency home repair.
At a glance, the survey found that 88.7% of those surveyed have a subscription of some sort, with the most common being a TV entertainment streaming subscription. After that, subscription music and subscription gaming were the most popular among homeowners. When asked why they pay for a subscription service, 49% said that subscriptions make their lives easier, and 42% said cost savings were a critical factor.
However, when it came to being prepared for emergency home repairs, 14% of homeowners surveyed did not have anything set aside for unexpected repairs. Thirty-one percent had $500 or less set aside, but 70% of those surveyed had a home repair emergency in the last year. Those emergencies included home heating or cooling, water heater trouble, a blocked toilet, and leaking pipes.
The survey also touched on another worry that homeowners had when it came to emergency repairs: how would they find someone that would be skilled enough in an emergency? HomeServe works with homeowners to purchase a protection plan for home repair emergencies. The service allows for better relationships with tradespeope and a guarantee on completed work. Through HomeServe, homeowners can connect with local, licensed and insured technicians with repairs guaranteed for a year.
Monthly subscription plans include plumbing, heating and cooling, electrical and combo plans to fit all homeowners' needs, and ensuring all homes are taken care of. The affordable protection plans cover repairs that may not be covered by homeowners' insurance, like wear and tear.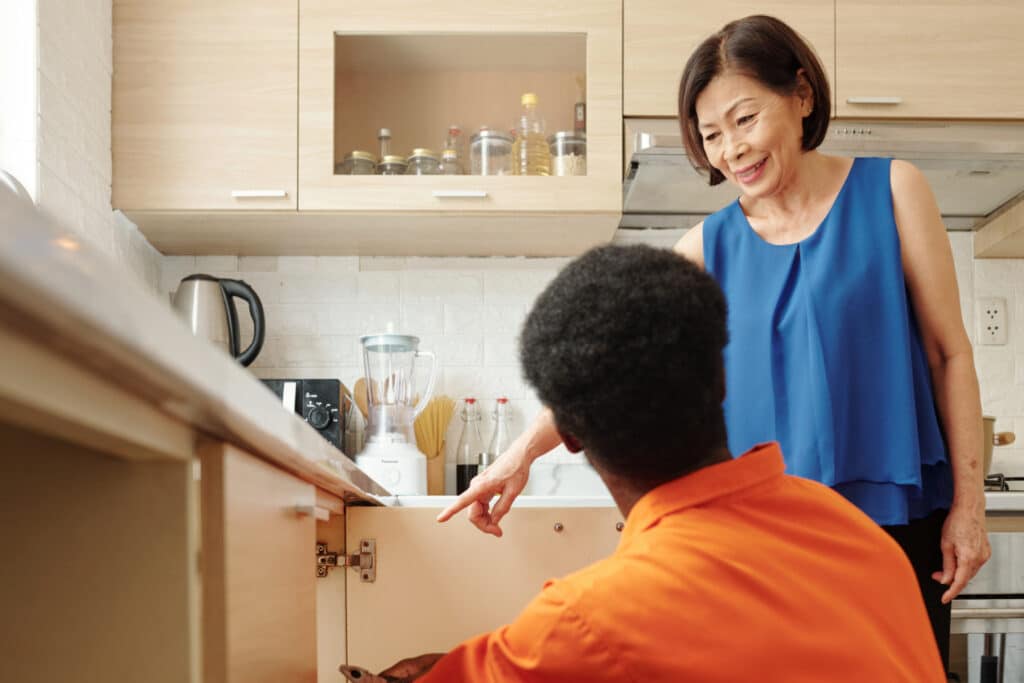 Pret comes stateside and increases subscription perks
Pret A Manger's monthly coffee service is launching outside of the UK. The company is launching in the US in September, and Pret is hoping to sweeten the deal with more discounts.
"Club Pret was built on the idea of rewarding our most loyal customers, giving them more reasons to visit Pret and helping them enjoy everything our menu has to offer. Since we relaunched the subscription, we're seeing more customers pick up their favorite baguette or croissant with their usual coffee fix, making the most of Club Pret throughout the day, and sharing the benefits with their friends and colleagues," Pano Christou of Pret said of the subscription.
Christou went on to share that they were ready to take the offer further by doubling the discount and expanding the offer to more customers outside of the UK. The subscription has been crucial to the restaurant's growth, and they want to elevate it further. Pret reported a profit for the first since 2018 last month, showing that Club Pret is likely here to stay.
Club Pret will launch in the US in September, then expand to France in November. The company plans to roll out to other global markets next year, Metro shared. New subscribers can get their first month for half-price and will be entered for a chance to win a year of the subscription for free.
In addition to furthering the reach of Club Pret, the discounts available for subscribers will increase. Currently, Club Pret gives subscribers a 10% discount on Pret food, snacks and cold drinks – with a limit of five drinks per day. However, the new iteration of the service will share a 20% discount on the same goods, The Grocer reported.
The service relaunched in April this year, and it has been used 17.8 million times in the first three months, a 31% increase year-over-year, reports The Mirror. Bringing the Pret's Club Pret subscription service to other regions is sure to help it grow even more. This is a big improvement over the complaints filed against the company in late 2021.

Copyright © 2023 Authority Media Network, LLC. All rights reserved. Reproduction without permission is prohibited.
Amazon to use AI to enhance Thursday Night Football
Since Amazon is in a competition with YouTube for football fans, Amazon wants to maximize viewers of Thursday Night Football this year. In new reports, Amazon plans to utilize artificial intelligence to boost its broadcasts, reports TechCrunch.
During the first season of Thursday Night Football, Amazon learned how involved viewers like to be with the games, The Verge said. If someone tunes in late, there will now be an automatically generated highlight feed for each game that allows latecomers to catch up. Amazon is also considering different strategies to help players think about the game more critically.
In addition, Amazon has trained an AI model on 35,000 football plays. The model has the ability to evolve as defensive coordinators roll out new looks this season, Sportico shared. The plays have been gathered from the last few seasons to highlight if a defender will blitz on any given play. The AI model could allow the player to be highlighted, and allow viewers to see the defense the same way a quarterback might.
"We don't want to just put math on the screen. It's about using data to tell a deeper story and to bring our fans insights so that they understand the game better. We think doing that lets people understand the chess match that's unfolding on the field. For us as a tech company, it's been really fun to dig into the numbers and think about ways we can innovate and use tech to tell the story of the game in deeper and more meaningful ways," Betsy Riley of Prime Video told TechCrunch.
Data with the AI model will be available in the "Prime Vision" stream of the game. The Prime Vision stream lets subscribers access additional data while keeping an untouched screen for the casual fan as is. The default broadcast will largely be untouched. In addition, Amazon will be streaming their games in HDR for the first time. If a TV supports HDR, the game will be streamed in that resolution. Thursday Night Football is available with an Amazon Prime membership, available for $139 a year. Are you ready for some football?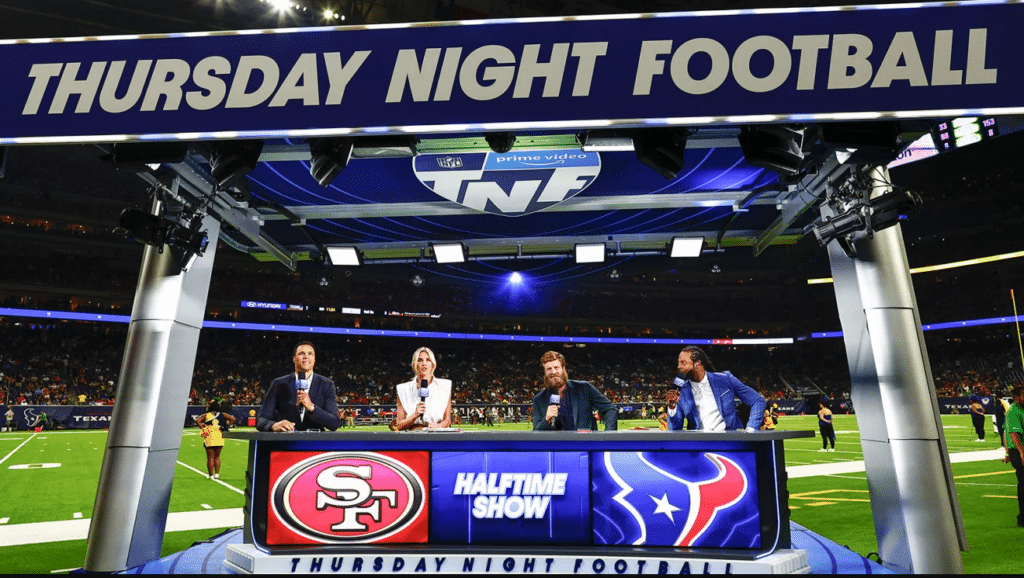 Max to launch 24/7 CN livestream Sept. 27
CNN Plus was a short-lived streaming service, having a shelf life of one month. However, those who want more access to news more often may be excited about a new development. Max – formerly HBO Max – announced they will be roll out CNN content, called CNN Max, in beta on September 27. The service will not cost anything extra for viewers who already subscribe to Max.
"This provides even more quality choices for Max customers who will be able to easily catch up on what is happening in the world, particularly in moments of breaking news, all within one seamless experience. We're excited to engage our Max community in this initial beta state to help us learn and develop what appeals most to our customers in this new genre," JB Perrette of Warner Bros. Discovery said of the launch.
The new offering will be available on all of Max's subscription tiers. It will feature some of CNN's signature content, but will also have some new programming built specifically for the service, according to The Verge. There will be over 900 episodes of both current and legacy programming, a press release said. In addition, there will be a 24/7 stream of the channel.
This is CNN's second foray into streaming, as they are trying to help build a life outside of linear television. While CNN Plus was touted as one of the most important moves in the network's history, it ultimately fell flat, getting axed after just a month.
However, future proofing is still worth some sort of risk, considering Nielsen shared that linear television made up less than half of all viewing for the first time last month, showing that viewers want something they can watch on their own terms. Hopefully, the new offering will allow them to have that.

Copyright © 2023 Authority Media Network, LLC. All rights reserved. Reproduction without permission is prohibited.
Top Subscription Jobs
Director of Audience Development, SEO & Insights
Talener
New York City Metro Area (Hybrid)
Our client is a global multimedia platform focused on digital publishing in the sports and entertainment industry. The Company operates a diverse range of platforms to deliver engaging content, community interaction, and innovative solutions to its audience. They manage several different websites, a vibrant social media presence, a streaming platform, and live events. The Director of Audience Development and Insights will lead the audience development, SEO, and analytics function for the company. They will leverage and create content to drive traffic and develop audiences across all websites and brands and properties. Read more.
Senior Manager CRM Lifecycle
Centr
Los Angeles, CA (Hybrid)
Centr is seeking a Senior Manager of CRM Lifecycle based in Los Angeles to develop strategies to activate, engage, and retain our users. The ideal Sr. Manager of CRM Lifecycle candidate is passionate about CRM and loves delving into customer journeys and creating engaging, personalized content that activates users – helping them achieve their wellness goals. You have excellent interpersonal and communication skills and aren't afraid to roll up your sleeves. Key duties and responsibilities: own the global strategy and execution for all CRM/Lifecycle campaigns, transactional emails, and automated flows; deliver business and channel-level goals and objectives; and more. Read more.
VP, Digital Content
Bally Sports
New York, NY
We are looking for a VP, Digital Content to join the team. This person will define and execute the company's digital roadmap across the full portfolio of content and regions, aligning with overall business objectives. The role requires the candidate to collaborate with product teams to help inform the website and DTC user interfaces to drive growth across our digital channels; partner with marketing to maximize on marketing strategies to drive profitable growth as we scale our content and products offerings; and more. Read more.
Senior Full Stack Engineer, Subscription Management
Rocket Money (formerly Truebill)
US (Remote)
The Subscription Management team is focused on helping members get more value out of the subscriptions that they want to keep, make it effortless for them to cancel those they don't, and discover other low-friction ways to save. We help ensure that over a million subscriptions (and growing) get cancelled each year. We're looking to add a Senior Full-Stack Engineer to help us build the future of the world's most sophisticated Subscription Management platform. The candidate will build the future of subscription management – leverage browser automation and other technologies to help users control their accounts and save money with the push of a button. Read more.
Director, Distribution Insights & Analytics
NBCUniversal
New York, NY
We create world-class content, which we distribute across our portfolio of film, television, and streaming, and bring to life through our theme parks and consumer experiences. This position sits within TV & Streaming Decision Sciences, a team with a charter to provide valuable insights that enable decision-making across NBCU's TV networks, FAST channels, and Peacock. The role will traverse the many distribution avenues that put NBCUniversal's content on screen in front of audiences. The Director will manage NBCU portfolio insights to support Distribution Sales, as well as competitive streaming insights to inform Peacock leadership. Read more.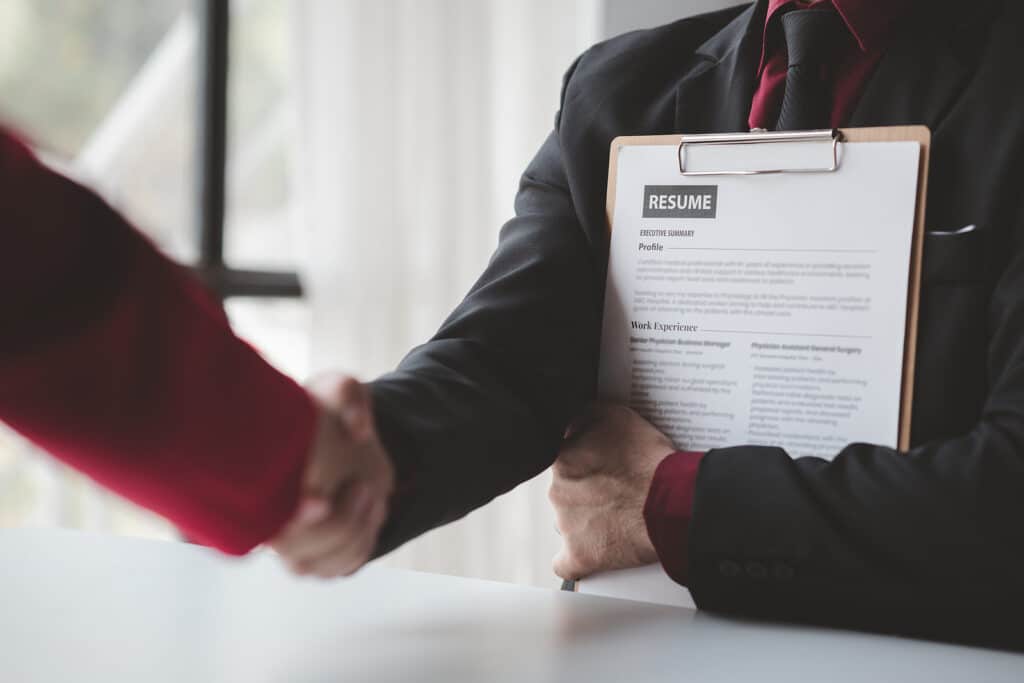 Copyright © 2023 Authority Media Network, LLC. All rights reserved. Reproduction without permission is prohibited.