Amazon is declaring its Prime Big Deal Days the "largest ever" for a two-day October holiday kick-off. The company held Prime Big Deal Days on October 10 and 11, 2023, and Prime members saved more than $1 billion on hundreds of millions of items, including apparel, beauty and home items. Toys and Alexa-enabled devices were also top sellers. This is the second year for the holiday savings event.
On the first day alone, U.S. Prime members bought more than 25 million items, receiving same-day or next-day delivery and hundreds of thousands delivered within four hours of purchases, according to the company.
"Prime Big Deal Days was a strong start to the holiday shopping season, offering Prime members an exclusive early opportunity to save and surpassing our expectations. This event outpaced last year's holiday kick-off event, with more Prime members shopping this year," said Doug Herrington, CEO of Worldwide Amazon Stores, and an October 12, 2023 news release.
"Millions of Prime packages in the U.S. have already been delivered, and we'll continue to offer fast, free delivery across our wide selection throughout the holidays. Thank you to our employees and selling partners around the world for their continued commitment to our customers as we head into this busy shopping season," Herrington added.
To encourage shoppers to spend during Prime Big Deal Days, Amazon created gift guides and popular collections in Amazon's Holiday Shop, such as deals, gifts under $25, and most loved gifts. The climate-conscious Amazon also touted how they make shopping over the holidays more sustainable.
Amazon has more than 5,000 electric delivery vehicles from Rivian. In the U.S., these vehicles delivery to over 1,800 cities and regions.
Amazon encourages members to select "Amazon Day" as their preferred delivery option, so shoppers receive fewer boxes and fewer deliveries. During Prime Big Deal Days this year, Amazon saved about 2 million boxes which resulted in lower carbon emissions "on average."
Over 13% of shipments in the U.S. and fulfilled by Amazon shipped without extra packaging. In other words, when possible, Amazon shipped items in their original packaging from their source.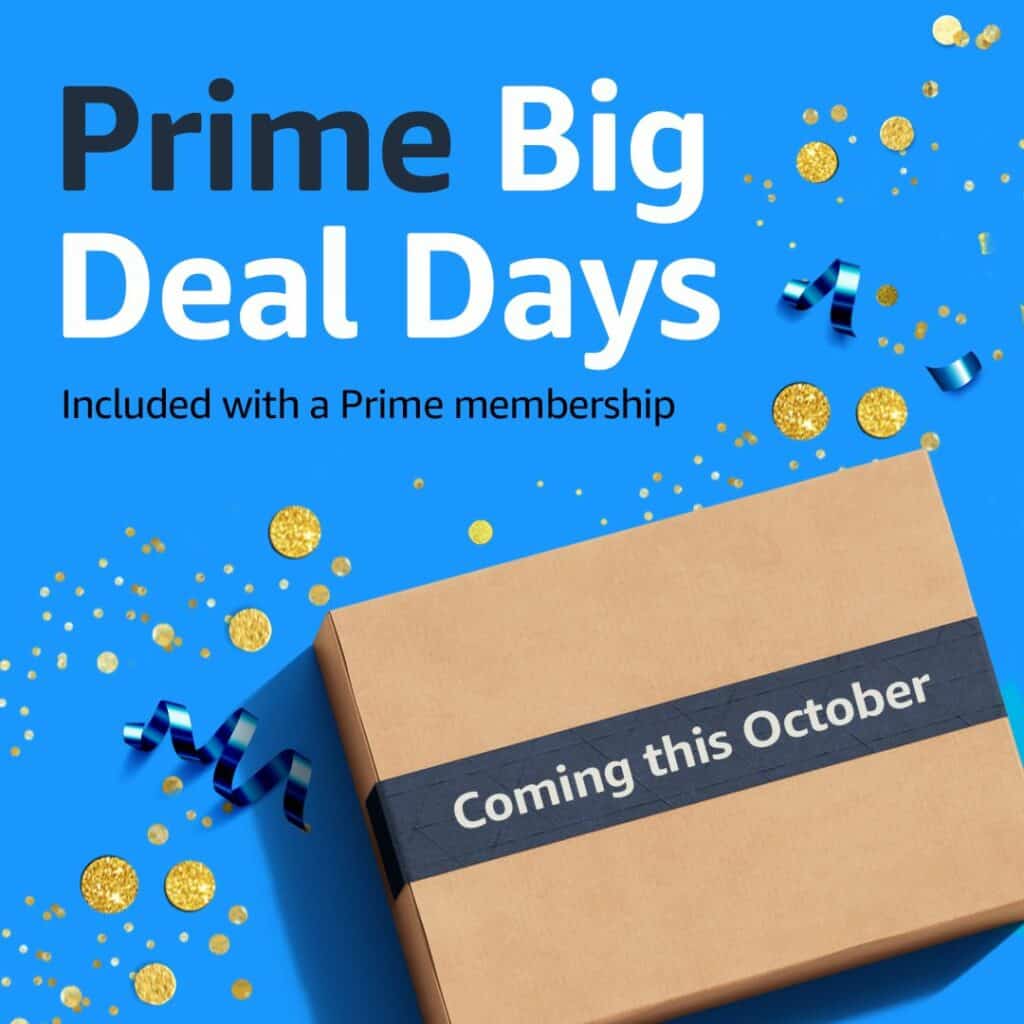 What it's all about
Amazon uses Prime Big Deal Days as a way to reward its members who pay for the privilege of cost savings, faster shipping and access to other perks like Prime Video. The ecommerce giant also uses the two-day holiday shopping kickoff as a way for Amazon to get a leg up on competitors like Walmart and let prospective members sample the convenience of shopping with Amazon. At any time, non-Prime members can sample Amazon's membership service for free for 30 days. After that, an Amazon Prime membership is $139 a year, or $14.99 a month. Amazon also offers student pricing, business pricing and special pricing for those receiving government assistance. According to Amazon, the company has more than 200 million paid Prime members in 25 countries worldwide.
Who's really buying?
Numerator, who conducted 3,000 verified buyer surveys, shared their estimates for Big Deal Days:
73,342 Amazon orders
31,607 unique buyers
137,111 items purchased
The average order size was $53.47.
More than half of households that shopped during the two-day event placed two or more orders.
The total average household spend was about $124.09.
The top five items were Premier protein shakes, Amazon Basics batteries, Amazon Fire TV sticks, Liquid I.V. hydration packs, and Energizer AA batteries.
If these estimates are accurate, it seems that the majority of shoppers are already Prime members. According to Numerator:
88% of shoppers are Prime members.
85% have been Prime members for a year or longer.
85% said the Big Deal Days shopping event was their main reason for shopping.
72% also shopped on Prime Day 2023 this summer.
Insider Take
Under Andy Jassy's leadership, we don't receive many details about Amazon sales except what's required by the Securities and Exchange Commission. Under Bezos, Amazon used to release a lot more information. Now it is harder to compare year-to-year results, especially when Amazon often says their sales events are the "largest ever," which is vague and subjective. We have to look beyond the headline with its qualifiers: "the company's largest two-day October holiday kick-off event ever."
Last year was their first such event. Prior to that, Amazon experimented with different fall savings events during COVID based on needing to adjust their operations. Was it the largest ever? Maybe. Only Amazon really knows. What we really want to know is how many nonmember shoppers convert into subscribers and how long they stick around. That is a key metric to Amazon's success. Perhaps we'll learn more on October 26, 2023 when Amazon reports its third quarter 2023 earnings results.
Copyright © 2023 Authority Media Network, LLC. All rights reserved. Reproduction without permission is prohibited.