The rumor mill is working hard this week. We're talking about the end of Hulu's deal with EPIX, Spotify testing their new podcast discovery feature, as well as Apple Business Essentials finally rolling out after their beta testing last year. Additionally, we're talking about the potential for TweetDeck to become a feature of Twitter Blue, as well as the NFL reportedly putting together NFL+!
Hulu's Deal with EPIX Ends; Hulu Loses More Content
Hulu is losing more of their content, this time from EPIX's library. This deal, according to Cord Cutters News, allowed them to house content from Paramount and MGM, and now the streaming service stands to lose hundreds of movies.
This isn't the first blow to their content library as of late. Earlier this year, NBCUniversal announced that they would be pulling their content from Hulu, so they could have exclusive next-day streaming rights. With this loss, Hulu is still able to stream some shows, but only for a few more years. Discovery also pulled its content recently, Streamable reported in June of last year. With Discovery pulling their content, they lost nearly 180 seasons of content.
The deal between EPIX and Hulu ended March 23 after a six-and-a-half-year run. EPIX currently exists as Paramount's pay-one holder for its movies after theatres, according to Streamable. Paramount+ and EPIC currently have a deal for non-exclusive rights to EPIX's library, with more than 2,500 titles. With this agreement, Paramount+ was also able to stream EPIX movies 45 days after theatre release. EPIX previously had a deal with Netflix. Once that deal expired, they shifted their content to Hulu.
EPIX serves as a joint venture between MGM, Lionsgate and Paramount Pictures. With the merger of MGM and Amazon earlier this year, the fate of EPIX could hang in the balance, but that is yet to be determined. Hulu is currently able to house 20th Century Studios and Searchlight Pictures, but HBO Max also has rights to that content.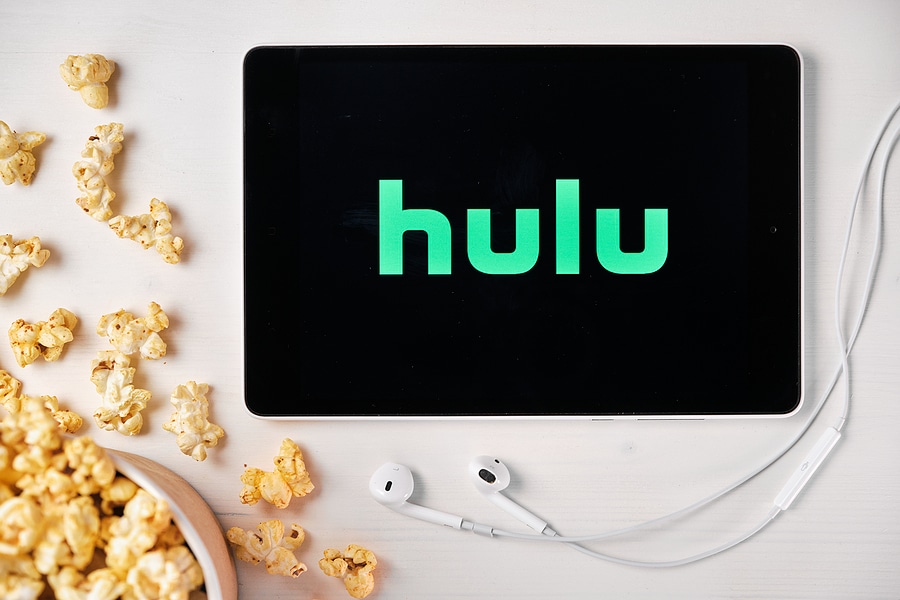 Spotify Tests Podcast Discovery Feed
Some Spotify app users may have noticed a new change recently: a podcast tab. This does not serve as a hub for existing podcasts, but merely a hub to discover new podcasts. According to The Verge, an episode is centered on the screen, and a clip of the audio will start to play. This feed can recommend podcasts a user already listens to, or ones they might like according to their algorithm.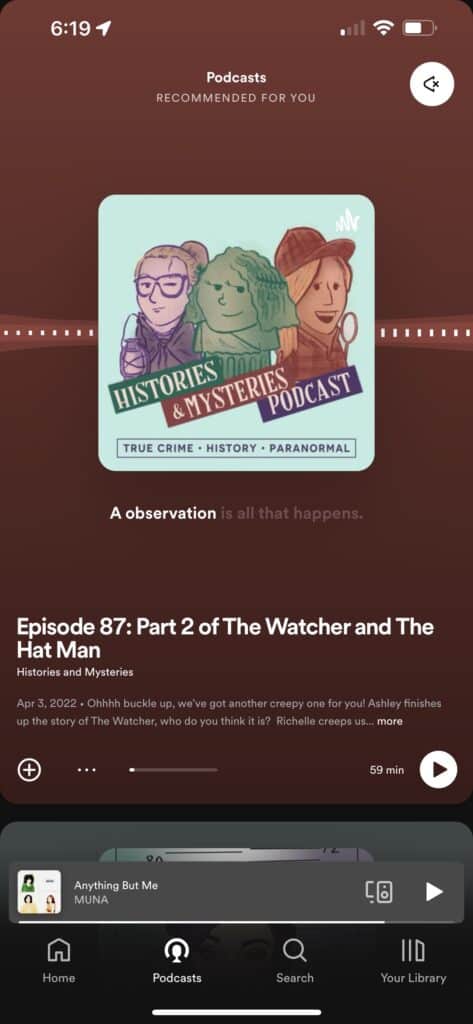 The discovery feed is designed to be much like TikTok, where users can use quick discovery. When a podcast plays, a dynamic transcript starts to play, which could hint at another feature that Spotify wants to roll out at another time. Additionally, there is a plus button if a user wants to add the episode to their "Your Episodes" list.
This new integration seems to have come out of Spotify's acquisition of Podz from last year. Spotify was hoping that this acquisition would leverage their, at the time, 2.6 million podcasts. Podz creates 60-second high-quality clips with podcast highlights that users can listen to, and identify podcasts they might enjoy with this engine. On the creator side, podcast publishers are more effectively able to share their podcasts and to be discovered more widely. What made Podz stand out was its use of a machine learning model to automatically select clips of podcasts to showcase, instead of creators picking out clips, according to TechCrunch.
It is not clear if the test will be more widely rolled out. At the time of publishing, we had access on the app, but a colleague did not. The discovery feature could change before a public launch after initial feedback rolls in, or be cut altogether depending on interaction.
A spokesperson told TechCrunch, "At Spotify, we routinely conduct a number of tests in an effort to improve our user experience. Some of those tests end up paving the way for our broader user experience and others service only as an important learning. We don't have any further news to share at this time."
Apple Rolls Out Business Essentials After Successful Test
After a successful test, Apple Business Essentials is now available for any small business. Apple designates a small business as any organization with fewer than 500 employees, The Verge shared. Business Essentials is slated to range between $2.99 and $24.99 per month per worker, according to CNBC. The service will allow a boss or a system administrator to install corporate apps, set passcode policies, track or shut down a lost phone or laptop, as well as provide access to cloud storage. On the higher end of tiers, users will be given AppleCare credits in the event of a repair being needed.
On the Business Essentials landing page, Apple notes that setup is faster and simpler with Collections. This feature will allow the right aps to be assigned, as well as the correct settings to employees, teams, and their devices. Additionally, Apple Business Essentials will sync with Microsoft Azure Director and Google Workspace, allowing employees to login with a single username and password across devices. This would also allow an employee to set up their personal device for work.
Additionally, support is on call 24/7. AppleCare+ for Business Essentials will allow corporate subscribers to resolve technical issues quickly, and can help with issue tracking and reviewing your deployment strategy. Their repair plans can also include onsite repairs in select areas for iPhones. Next-day appointments are available for Mac, iPad and Apple TV devices. New small businesses to Apple Business Essentials can try the service free for two months, with paid plans starting after those two months.
TweetDeck Rumored to Become a Subscription
TweetDeck may soon require a subscription. In several reports, coding was found that suggests that there may soon be a subscription fee required. 9to5Mac reports that TweetDeck may require a Twitter Blue subscription. Last year, the same possibility was discovered when Twitter Blue was under development.
Most of the new evidence stacking up for this claim has been collected in a Twitter thread from Jane Manchun Wong who provided screenshots for a homepage that have a link to a legacy version of TweetDeck, as well as marketing an ad-free experience being the main selling point, according to CNET.
These options currently do not live on the existing TweetDeck homepage. While it is not explicitly said that users would pay to access TweetDeck, the selling point of an ad-free experience makes it seem like it could be conveyed that way. Wong also found code that redirected non-Blue subscribers trying to access TweetDeck to the Twitter Blue signup page.
This also could hint at TweetDeck being rolled out on a wider scale worldwide. It currently is only available in the United States, Canada, Australia, and New Zealand, according to TechCrunch. Currently, TweetDeck exists as a free service and does not host any advertisements, which gives it a larger appeal.
This is not the first time that Twitter has thought about having users pay for TweetDeck. In 2017, it looked into developing an "advanced TweetDeck" that would host new features and have a monthly subscription fee. Twitter Blue currently costs $2.99 per month, and users can undo tweets, read ad-free news from more than 45 news sites, as well as getting early access to experimental features. It was previously only available in Canada and Australia, but arrived stateside in November.
When asked about these potential changes, a spokesperson told The Verge they had nothing to share on at the moment, and there was no official launch for a TweetDeck update.
NFL+ Subscription Streaming Service In The Works?
The National Football League is looking to take streaming into their own hands, and are reportedly working on their own streaming service. Currently, the NFL does not have a mobile streaming partner, but that could change with their own streaming service, according to The Athletic.
The league reportedly briefed teams on the project at its annual owners meeting. Presentations included NFL+ branding and a $5 per month price point, The Verge shared. NFL+ would replace NFL Mobile, and distribute in-market games to phones and tables. Previously, the league had a deal with Verizon and Yahoo to share live games. As Verizon spun off its content business, their relationship with the NFL started to fizzle. Fierce Video shared that this service would include NFL games, podcasts, and other league content.
Those outside the states have been able to access NFL streaming via other outlets. DAZN maintains the rights to stream every NFL game in other countries. Additionally, NFL operates a streaming service, Game Pass, for its international subscribers. Game Pass currently allows subscribers to watch pre-recorded games, interviews with players and coaches, NFL Originals and more for $99.99 for the season, according to Cord Cutters News.
Currently, the NFL is negotiating with Apple and Amazon to see who will land the NFL Sunday Ticket after their deal with DirecTV expires in 2023, NextTV reports. DirecTV is working on negotiating an agreement to allow them to continue selling Sunday Ticket to bars and restaurants. However, the exclusive streaming access will likely go to either Apple or Amazon. Whoever wins the contract will likely pay over $2 billion per year for exclusive access. Disney is reportedly also in the mix, but reportedly will not pay as much as the other two bidders. Amazon currently houses Thursday Night Football as the league's first all-digital package.