Newsletter startup Substack lays off 13 of its 90 employees, representing 14.4% of their total staff, reports The New York Times. Substack co-founder and CEO Chris Best shared the news on Twitter last Wednesday, stating that the decision to lay off "smart, talented and dedicated" staff was not made lightly, and he is sorry to see them go. Here is an excerpt from Best's announcement:
"Not so long ago, I told you all that our plan was to grow the team and not do layoffs. While we are still hiring for specific key roles, it's at a slower pace and obviously our team has been pared down. We've taken several measures to ensure Substack has a strong financial foundation, and saying goodbye to these teammates is by far the most difficult," Best said.
"Our goal is to make Substack robust even in the toughest market conditions, and to set the company up for long-term success without relying on raising money – or, at least, doing so only on our time and our terms," added Best. "In recent weeks, the macroeconomic outlook has become increasingly uncertain making it clear that we should be prepared for a period of challenging conditions that could last years. By refocusing our team and financial planning, we can fund our investments from our growing business while remaining a reliable partner for the writers who are building their own businesses on our platform."
"Substack remains in a strong position. We continue to grow, we have a business model that works, and we have money in the bank," said Best. "But the way we play to win in 2022 and beyond is different from the way we were playing in 2021."
About Substack
Based in the San Francisco Bay area, the subscription-based newsletter platform launched in 2017 as a way for writers and podcasters to publish and monetize their work. Substack utilizes a revenue share model, keeping 10% of each creator's subscription revenue to fund their operations. Stripe gets an additional 3% for processing payments for writers. Some of Substack's most well-known writers and creators include Glenn Greenwald, Noah Smith, Heather Cox Richardson, Matt Taibbi, Roxane Gay and Willy Woo.
According to Crunchbase, Substack has had four funding rounds to date, raising a total of $82.4 million. In 2021, the company acquired three companies including People & Company (May 2021), Letter (July 2021) and Cocoon (August 2021). The New York Times reports that Substack generated $9 million in revenue last year. After a $65 million funding round in 2021, the company was valued at $650 million.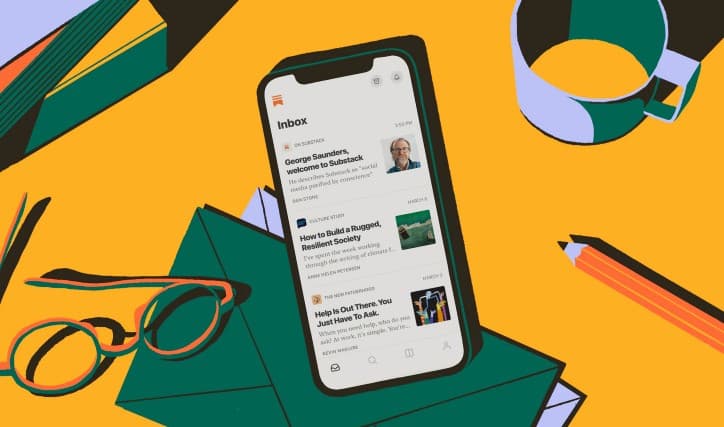 The latest in a long list of tech layoffs
The global economic and political climates have created uncertainty for tech companies around the world. Substack is the latest in a long list of tech layoffs. Here are a few of the more recent and notable layoffs:
Amount, a fintech unicorn valued at $1 billion in 2021, laid off 18% of its staff due to the "current macro-economic environment," reports TechCrunch.
Byju, an edtech company, laid off hundreds of employees at two recently acquired companies Toppr and WhiteHat Jr., says TechCrunch.
Netflix announced two rounds of layoffs in recent months, one impacting 150 employees and another impacting 300 employees. The company said slowed growth, competition and global factors beyond their control have negatively impacted their projections, and they need to rightsize to course correct.
Niantic, creator of Pokémon Go, laid off about 90 people last week and stopped production on four projects, reports Fast Company.
Qumulo, a Seattle-based startup that provides data storage, laid off 80 employees last week, representing about 19% of total staff. The company cited the economy and a need to reach profitability as reasons for the layoffs, says GeekWire.
SAP laid off an undisclosed number of workers in late June as part of a larger restructuring. In the Pacific Northwest, fewer than 30 workers were impacted, but the global number of laid off employees is likely to be much higher, says GeekWire.
Unity Technologies laid off between 200 and 300 employees, or 4% of its workforce, according to Fast Company.
Insider Take
We are now halfway into 2022, and the global economy and political climate are taking their toll on companies of all sizes. Whether a company has 90 employees like Substack or a few hundred, layoffs are painful for those involved. They are also an indicator of a company's financial health. In some cases, the layoffs are preemptive, and in others, they are reactive. In Substack's case, it appears to be preemptive as the company attempts to rightsize its staff while still looking for growth opportunities. Who will be next?